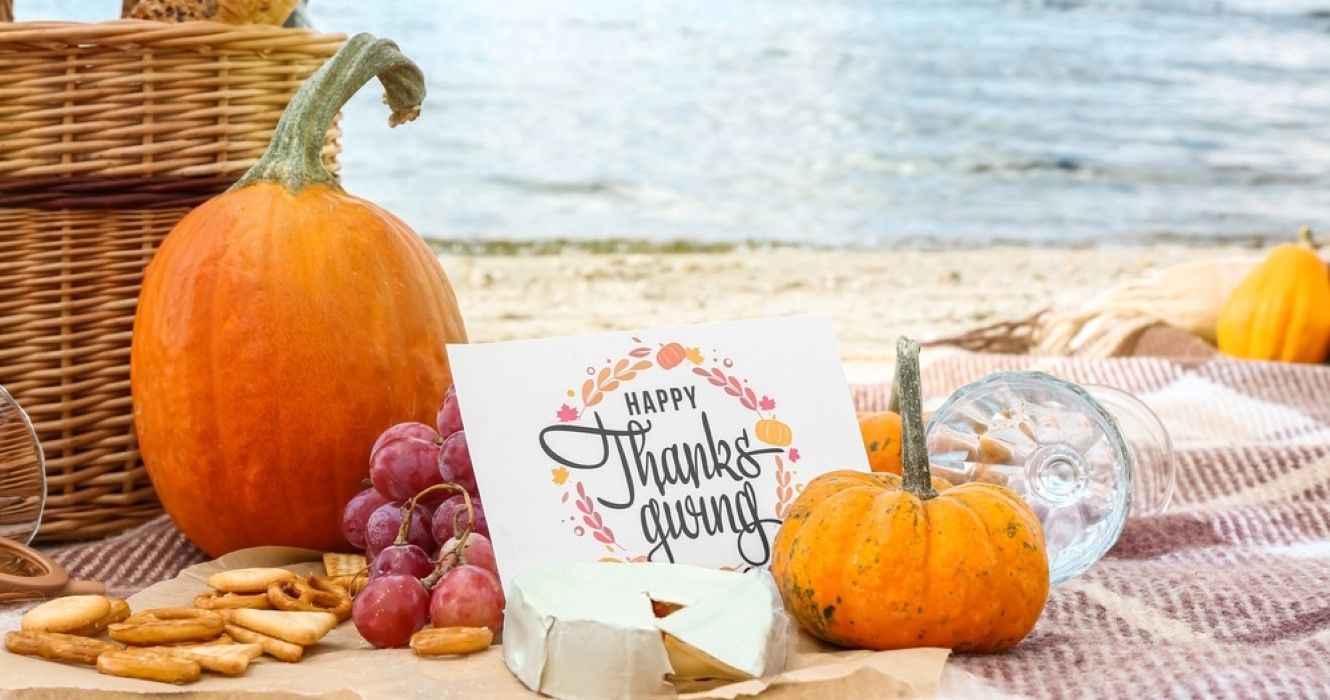 10 ways to travel cheap for Thanksgiving
Whether you're traveling to visit family or looking for Thanksgiving fun in a new city, you're probably looking to save as much money as possible. As the prices of almost everything reach new heights, there are still plenty of ways to save money. Whatever your destination, there are some tricks you can use to stick to your budget without sacrificing fun.
From advice on flight prices to discounts on accommodation, you can ensure that your Thanksgiving travels won't leave you too broke for Christmas. Check out our top ten ways to travel cheap for Thanksgiving that will make you grateful.
10/10

Economy flights: be flexible

When you have an exact date in mind, you will be left with little room when searching for lower prices. We recommend using Google Flights as they show a calendar with all the prices for each day. Seeing each price, you can then choose the date of your flight with the lowest price. Always plan around the cheapest flight date rather than planning a detailed Thanksgiving trip with fixed dates before buying plane tickets.

Another great feature of Google Flights is that you can sign up for price alerts for certain flights, and they'll email you if the price drops. Catch them fast!
9/10

Take advantage of all-inclusive resort deals
Looking Glass Falls in the Pisgah National Forest, North Carolina
Resorts may seem less trendy, but they offer great deals during the holidays. When you buy a all inclusive resort package, this means you will receive accommodation, food, guided tours and more for a reduced price. Many resorts around the world offer these types of deals, so you may need to research your destination to see which resort has the best deal. This is when a travel agent comes in handy, and we recommend contacting one in order to get the most out of your Thanksgiving vacation.
Related: Thanksgiving Travel Predictions: Tips and Things to Avoid During the 2022 Holidays
8/10

Road trip ideas
a family with children traveling
The best way to reduce flight costs is to not fly at all. A road trip is perfect for the Thanksgiving holiday because the family is sure to appreciate the fun the road trip has to offer. Discover cities within driving distance that you and your family have yet to explore and get ready. Although you should always add gas prices to your budget, it will probably still be much cheaper than any plane ticket. Not only will you be spending more time with your family, but you will also be able to explore more of your home country and save money at the same time.
7/10

Frequent Flyer Miles
Airplane flying over yellow maple tree in fall
Although some airlines make it harder to use your frequent flyer miles while on vacation, it's not entirely impossible. You might be surprised how much you can save by using your credit points. While airlines would limit the use of frequent flyer miles during holidays by calling them "blackout dates", they now charge more miles.
That's why we recommend that you be flexible with flight dates and always choose the date that will give you the most bang for your buck, AKA frequent flyer miles. Note: You may find a better deal for booking business rather than savings when it comes to frequent flyer miles.
6/10

Book your flights early

Don't wait a few weeks before your trip to buy your plane tickets. By booking your flights early in advance, you ensure you get the best price possible. While you can sometimes get a great deal for last-minute flights, that's less likely when it comes to Thanksgiving. Flights near Thanksgiving will be full and empty seats will be rare. This is why it is always recommended to book more than three months in advance when booking flights for holidays.
5/10

A Mexican Thanksgiving
San Miguel de Allende, Mexico, Miramar
If you think traveling abroad will always be expensive, you've never appreciated Mexico's riches. Since it's also a less crowded destination during the Thanksgiving holiday, you're sure to get plenty of great deals. If you live in Southern California and want to have a Thanksgiving in Cabo, you're looking at a round-trip flight for less than $500. Accommodation and food will also be cheaper depending on your choice of travel destination. Whether you're heading to the cultural city of Oaxaca or the clear beaches of Caboyou will definitely have a Thanksgiving you will never forget.
4/10

Fly away for Thanksgiving

Not ideal, but definitely the best way to get the cheapest flight. That doesn't mean you have to spend all Thanksgiving at the airport. You can fly early in the morning and be there in the afternoon. An added benefit is that the airports will likely be the quietest you've ever experienced, as most people will be lining up on the Wednesday before Thanksgiving rather than the day itself.
3/10

Airbnb vs. Hotels
a table with thanksgiving food
While prices on Airbnb seem to be rising due to growing popularity, you'll find it's still a cheaper option than traditional hotels. Not only is staying in an Airbnb more economical, but it also offers even more comfort with all the utilities like your own home. If you still want to have a home-cooked meal for Thanksgiving, then an Airbnb home with a full kitchen will be just what you need. Airbnb homes sell out quickly during the holidays, so be sure to book them in advance to get the best deals and the best homes available.
Related: Thanksgiving vs. Christmas travel: which is the cheapest and therefore the best option?
2/10

Fly early in the morning or late at night

Since most people don't want to get up early or fly later in the day, these times will have the best prices. A flight leaving at 5am will be considerably cheaper than a flight leaving at 10am. If you're a night owl and never wake up this early, try booking a red eye. Look for flights departing after 11 p.m. and arriving early in the morning. These late-night flights will be cheaper and less crowded with travellers.
1/10

Be a house keeper

Alright listen to us. Many families will leave their homes for Thanksgiving and will need people to take care of the house. When you choose to keep your house or your pet on Thanksgiving Day, you get your entire home for free. Always search for available homes on trusted sites with reliable reviews, like TrustedHousitters or MindMyHome. You will be able to find homes all over the world, from Europe to Australia. Not only will it be an unforgettable experience, but it will also save you a lot of money.