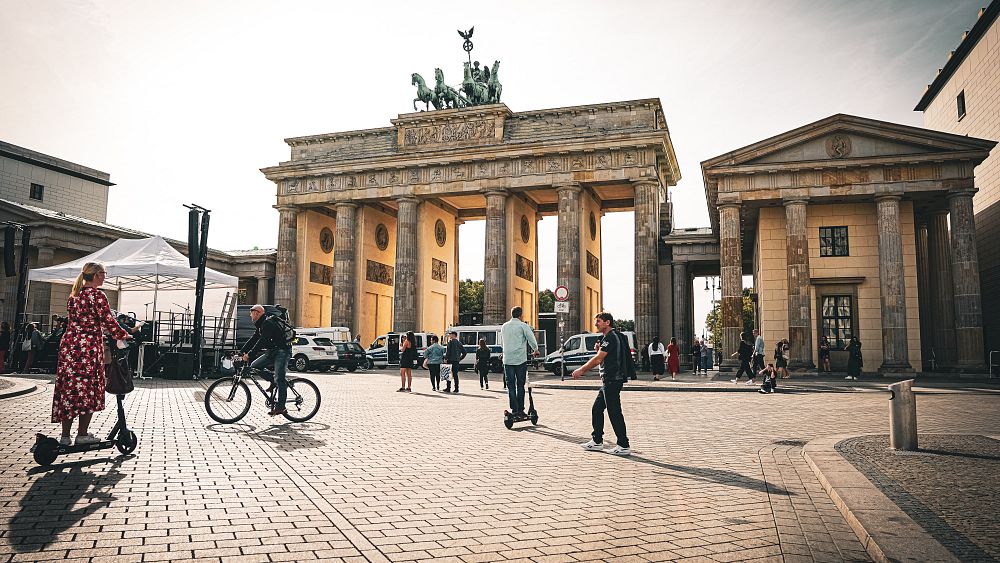 7 popular city destinations that are definitely worth a visit
When researching your next vacation, it can often be confusing to see the same destinations on every list.
You can't help but wonder if these are some truly amazing places to visit or if they paid for the title.
There is also a certain FOMO that comes with the trip and the urge to visit a place because all your friends have it. But there is nothing worse than arriving at your destination just to be incredibly disappointed.
The destinations on this list are widely promoted and labeled as "must see". But these are also destinations that are worth the trip. There is no feeling of disappointment or regret, just joy and an uncontrollable urge to explore.
Singapore
Starting off strong, Singapore is a place that absolutely meets expectations.
The city is rich in culture, but wonderfully modern. It appeals to gourmets, fashionistas and architecture lovers. It is suitable for all ages and there is never a shortage of things to do.
Remarkable places to visit:
The ArtScience Museum – a flower-shaped museum that offers immersive exhibitions. It's also incredibly Instagrammable.
Gardens by the bay – a beautiful garden behind the Marina Bay Sands with unique flowers and a sky path.
Sentosa – a fun day trip for the whole family with a beach, Universal Studios and Din Tai Fung.
Raffles Hotel – a hotel made famous by the favorite writers of literature and the inventor of the Singapore Sling.
Why you might not like it:
The weather – it can get pretty hot and humid, but storms are epic.
Is it too clean?
Chewing gum is illegal.
Osaka, Japan
Osaka has everything you would expect from a Japanese adventure, and it doesn't try as hard as Tokyo.
It is a bustling modern city, while the suburbs and outlying areas are even more traditional.
Notable things to do:
Feed the deer at Nara Park.
Explore traditional Japanese culture in Kyto.
Buy like a local – Tennoji has everything from antique shops to contemporary boutiques, overhead stalls and underground markets.
Eat all the food in Dōtonbori – Gyoza, Okonomiyaki, Takoyaki, Yakisoba, Yakitori and Kakigori are all essential. But beware of takoyaki, the lime can be really hot.
Why you might not like it:
The Food – Japan has such a varied and exciting cuisine that not everyone might like it. A safe option is always an Omurice curry.
London, United Kingdom
People who say they don't like London are doing it because they feel like it's not cool to love it. But what is not love?
Yes, chances are it will rain, but the city has so much to offer.
There's always something going on. There are so many different neighborhoods to explore, and the nightlife is one of the best.
Notable things to do:
Why you might not like it:
That's it, in my opinion!
Maldives
The Maldives are as opulent and peaceful as you imagine. But it is definitely a place that you must visit at least once.
Most go for a honeymoon, but this will also make a great girls' getaway.
Notable things to do:
Stay in a luxury hotel like Lux*.
Swim with sharks.
Relax.
Why you might not like it:
If you don't like a beach vacation.
It may sound like very high end luxury, which not everyone appreciates.
San Francisco, United States
Not all places in the United States were created equal. San Francisco lives up to its reputation.
The city has something for everyone and is a great place for those who like to take a walk – not all American cities are suitable for walkers.
Notable things to do:
Take a tour of Alcatraz.
Get a clam chowder from The Waterfront at Fisherman's Warf.
Get on one of the famous cable cars.
Cycle down Lombard Street.
Spend the afternoon at Japanese gardens.
Explore the vintage shops of Haight-Ashbury.
Head to Napa Valley for the day.
Why you might not like it:
If you don't like to vacation in America.
The prices.
Berlin, germany
It has been almost 32 years since the fall of the Berlin Wall, and the city is still rebuilding itself. During its rediscovery, it became the European Cool Capital with a controversial nightlife, a thriving art scene and a laid-back culture.
Everyone should visit Berlin once in their life, even out of curiosity.
Notable things to do:
Admire the street art on what remains on the Berlin Wall.
Take a free walking tour for a unique perspective on the city.
Take a picture at Checkpoint Charlie.
Embrace the nightlife.
Explore the History of the Berlin Museum.
Pay homage to Holocaust memorial.
Why you might not like it:
It is known to be a very progressive and liberal place that some may not like.
Buenos Aires, Argentina
Buenos Aires lives up to the hype. The city is dynamic and full of energy.
It is famous for its colorful neighborhoods like La Boca and Palermo, the excellent Malbec, the dulce de leche and the tango.
The city has a lot of points of interest and it is easy to get around using its metro system.
There are plenty of parks, and the renovated Puerto Madero is full of top-notch restaurants, museums, and galleries.
There are a lot of nice hotels in Buenos Aires, but it's definitely a city for Airbnb apartments.
Notable things to do:
Eat all the empanadas.
Try all the wine.
Take your time to explore San Telmo.
Visit the mausoleums of Recoleta Cemetery.
Spend the day shopping for Argentinian crafts at Tiger.
Dance the tango.
Embrace her story in May Square.
Why you might not like it:
Some areas are more dangerous than others
So where will you book for your first post-pandemic vacation back to normal?