9 adorable and unique Airbnbs to stay in France
With much of the world now accessible via Instagram and YouTube, it's time to turn our journey inward to become conscious and meaningful explorers. This often means stepping away from hotel chains and tourist attractions, and instead venturing into a new experience, one that begins with the place you call home for a week or two. And while France is full of hotels that are both contemporary and historic, it also has plenty of cute and surprising Airbnb options that will often save you a dollar or two.
As the post-pandemic period looms, Airbnb continues to be a fairly popular choice for travel stays. By offering unique, bespoke and unprecedented shared stays, it offers a chance to travel beyond the superficial and truly acclimatize to local life and feel like you are actually living the game. So whether you're planning your first vacation after the lockdown or looking for a new home-based workplace with a more panoramic view, here's a list of our favorite cute Airbnbs from across France:
Publicity
1. Charming apartment on the most colorful street in Paris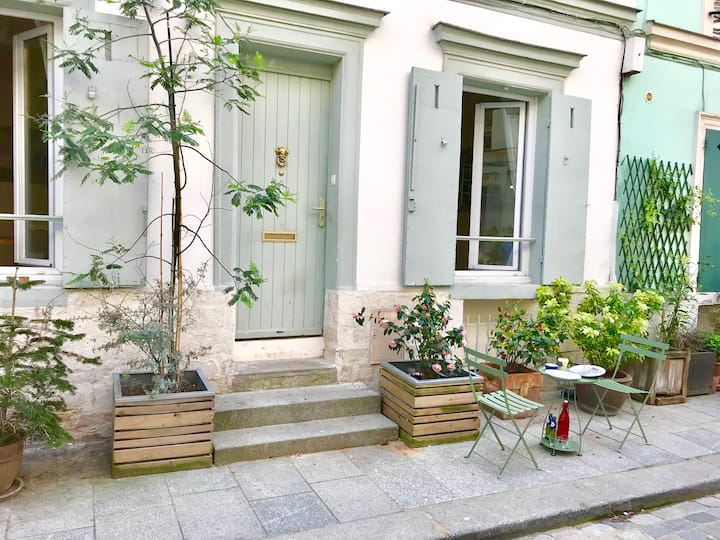 You may have seen rue Crémieux in many Instagram photos as one of the city's most photogenic streets. The 35 brightly colored houses remind us a bit of Notting Hill in London and are one of Paris' less well-kept secrets, which is definitely worth an afternoon stroll. Settle into one of these colorful houses and open your door straight into a storybook.
Book on Airbnb.
2. Shepherd's hut in the Grand Est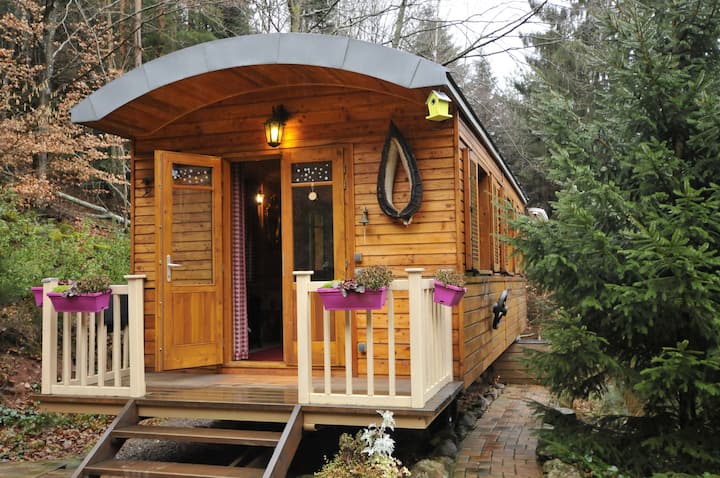 Eastern France is full of German and Nordic inspired architectures as well as lush forests and beautiful changing seasons. This wooden cabin on the edge of a forest is a great getaway in the "wild east" of France.
Book here on Airbnb.
3. The Flintstone cave house in the Loire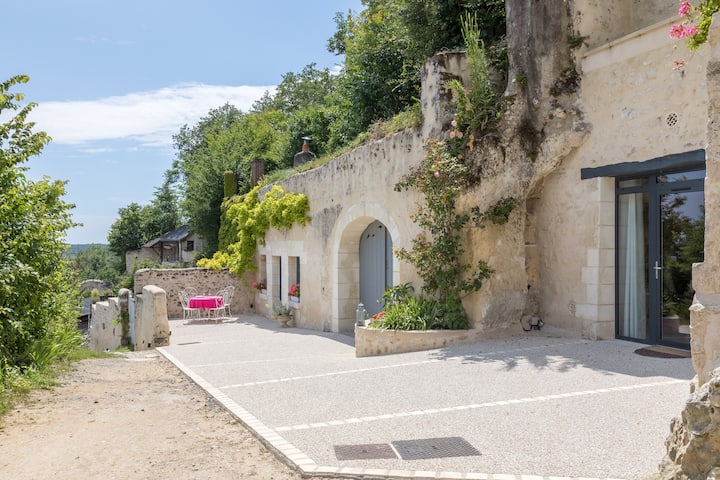 The Loire Valley is famous for its castles and its vineyards, but also for its small compilation of troglodyte houses carved out of a rocky massif. Today, these caves still serve as homes and have also been turned into galleries, restaurants, hotels, etc. It is a unique stay unlike any other in France.
Book here on Airbnb.
4. Stay in the house of Picasso's favorite poet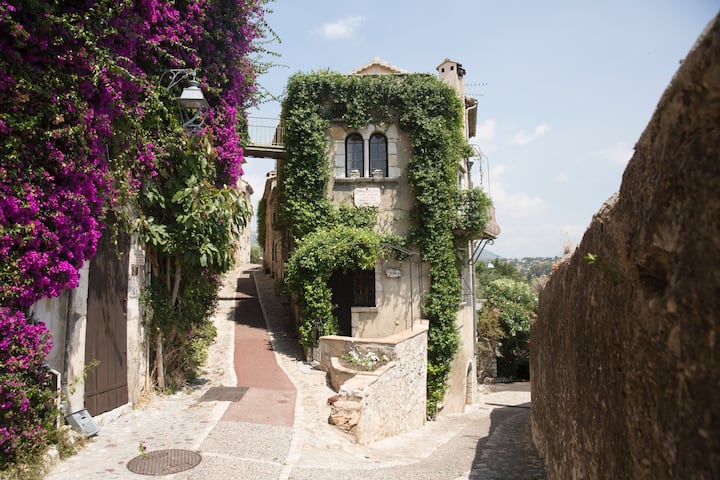 This restored 12th century apartment was inhabited by the legendary French poet, writer and screenwriter Jacques Prévert in the 1940s. It is a sure gem of Provence, and has been ranked by Condé Nast Traveler as one of the best Airbnb South of France.
Book here on Airbnb.
5. Cottage-Core in Normandy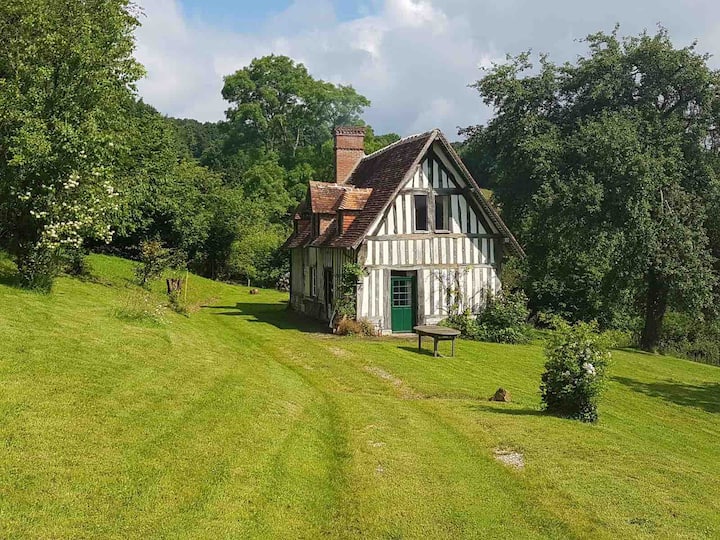 France is not just chic Parisian castles and apartments; it also features some farming. How do you think they make all this cheese anyway? Escape to this corner of woodland in Normandy where the air is crisp and fresh, and your nearest neighbors could be a herd of cows.
Book here on Airbnb.
6. Lavender Cottage in Aquitaine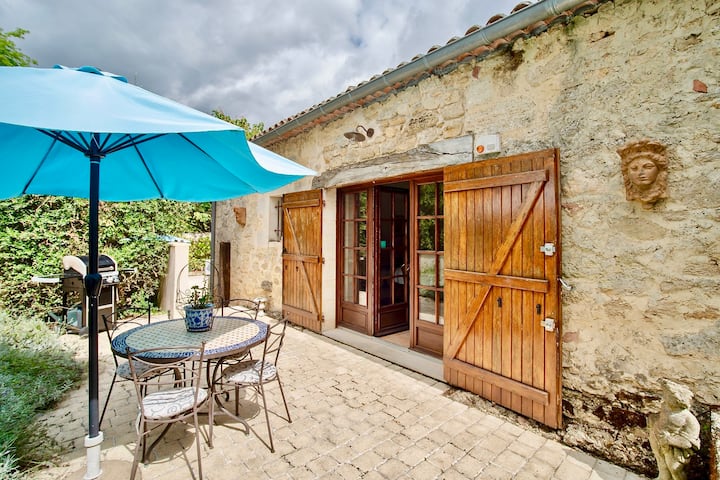 Thinking of going to wine country? Book this bed and breakfast with a welcome meal (it's France, after all!). A stone's throw from the region's most charming village, Saint Emilion, and an hour from Bordeaux, this cottage with its own swimming pool promises to be the perfect mini-vacation you've been dreaming of.
Book here on Airbnb.
7. On the canals of Annecy
The Alps region in France is breathtaking all year round, Annecy being its prized town of fairytale wonders. Nicknamed the Venice of France, it is sure to charm with its medieval architecture and its river canals that flow into Lake Annecy, where you can swim, sail, water ski or even paraglide.
Book here on Airbnb.
8. A view of Menton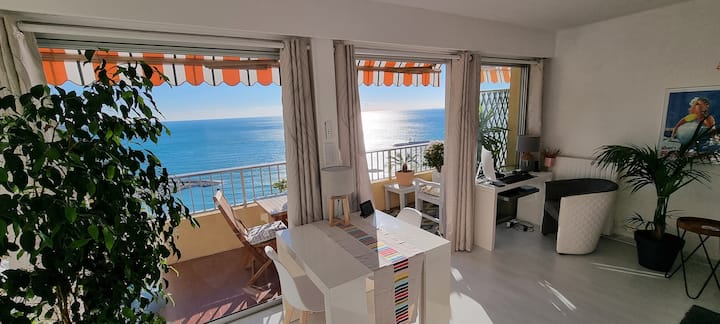 With a view over the entire port of Menton, this condo on the French Riviera is the seaside fantasy you've always dreamed of. The balcony is a dream home work desk that doubles as an ideal lounge for a sunset aperitif.
Book here on Airbnb.
9. Cooking in Julia Child's kitchen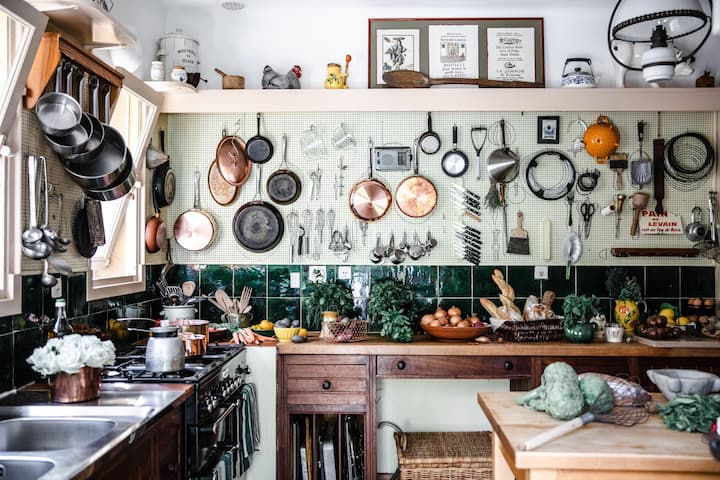 Nothing more gourmet than a stay in the chef's house on the Côte d'Azur. This beautiful property is everything you could want in Provence and more!
Book here on Airbnb.