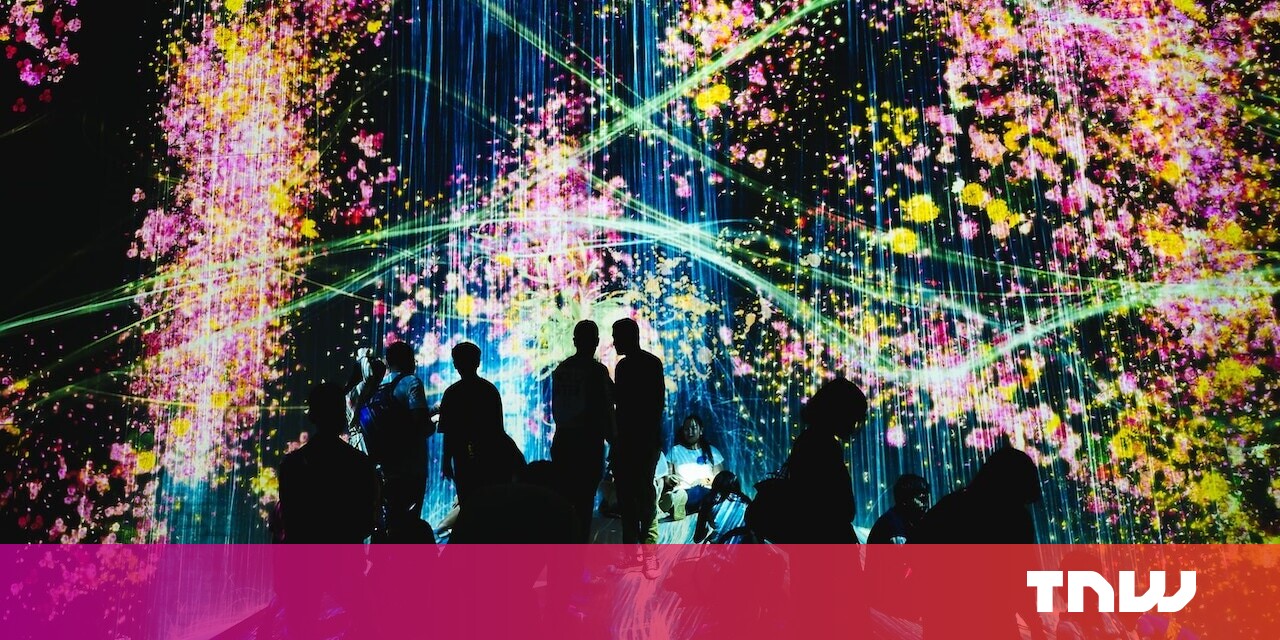 A community of digital nomads want to build an Internet country for digital citizens
We are in 2025. You go through customs in a fast lane to take advantage of the one-year residence permit which will allow you to come and go as you please. Hop into an Uber and you head to your temporary home, a boutique coliving space. You check in with the swipe of an app and funds are drawn from your e-wallet –no need to mess with ATMs or exchange offices.
By seamlessly connecting to super-fast wifi, you check your email and Asana for urgent tasks. There is a notification from the local tax authorities welcoming you to the country. Since you paid income tax to their partner country, any work you do while you are here will be tax exempt.
You log into your online residence platform to inform your nomadic community of your arrival and receive a message from a friend you last saw in Bali –or was it Barcelona?– which is in the area. You plan to meet up at a networking lunch hosted by the city's free coworking space. With the logistics and schedule sorted out, the only really tough part of your day awaits you, deciding where to go for dinner.
Welcome to the future of telecommuting. It may sound too good to be true, but the reality is much closer than you might think, thanks to a growing community of digital nomadic community founders, advocates and builders.
A global wave
Between quarantines and closed borders, COVID-19 should have dealt a fatal blow to these long-time travelers. But for two years, digital nomadism took off like never before.
From 2021, there are more than 35 million digital nomads who roam the globe, the population equivalent of Canada. And with an annual purchasing power of $ 787 billion, they would also be considered one of the 50 most prosperous countries in the world after Portugal and Saudi Arabia.
When the pandemic took millions to work at home, the world has rushed to adopt remote working processes and policies. For the first time in history, job seekers have had the opportunity to rethink their careers and the location of their office. As international borders open, many homeworkers now consider working from anywhere, swelling the ranks of digital nomads and perhaps unlocking the next great human migration.
Watch out for nomads
With workers free to roam anywhere with open borders and reliable Wi-Fi, a different global war for talent has begun. The growing number of digital nomads and their financial clout has prompted dozens of tourist-hungry countries to update their travel policies for workers without borders.
In the summer of 2020, a handful of countries launched visa programs to attract digital nomads, starting with Estonia in June, then Barbados, Bermuda, Costa Rica, Anguilla, Antigua, and later most of Eastern Europe. Now, more than 30 countries offer some form of incentive for remote workers on the move.
Cherished offers like tax breaks, Subsidized housing, and free multiple entries have become as popular as employee benefits. There are so many opportunities, there are solutions just to help you "Hobby shop" the perfect style of the Airbnb campaign. While not all reviews Of these brilliant new programs, the mere fact that countries are courting remote workers so intensely is worth watching.
Advocacy for the future
Bringing digital nomads to new destinations may not be as easy as we imagined in our introduction, but thanks to new technologies and favorable government interest, we are on track to achieve this vision.
Some ambitious nomads, like activist and author Lauren Razavi, have also started to defend their rights as global citizens and the future of work without borders.
"Now that people have experienced the benefits of remote working, it won't be easy to bring them back to the office – as we can already see with companies competing over work-anywhere policies and "The Big Resignation. ". Rather than a trend that can go up and down, remote working is a permanent change in the global economy, so I don't see it going anywhere, "says Razavi.
With trends and currents shifting in favor of this movement, she and others believe that now is the time to lay the groundwork for even greater global change. "The internet has globalized and digitized so many aspects of life, like banking, carpooling, and delivering food, but governments have yet to catch up," said Razavi.
With the decline in confidence in the traditional institutions and political parties of the past, it is time for something new.
Welcome to your Internet country
For hundreds of years, work was tied to one place. Much like the future of the labor revolution that we see unfolding before our eyes now, the function and future of nation states could also be turned upside down.
Teleworkers like Lauren (and us) want to completely redefine the role of governments in the movement and regulation of digital nomads. How? 'Or' What? By laying the groundwork for the next generation of travel and work, an internet country called Plumia.
"Plumia is a collective of over 1,000 remote workers and digital nomads who have come together to reimagine what global mobility and governance structures might look like in the 21st century, "said Razavi.
Plumia wants to build the alternative using decentralized technologies, while working with countries and institutions on policies that achieve common goals.
Plumia aims to offer everyone the chance to become a citizen of the world. Launched in 2020 as an independent project by a remote travel insurance company, Safety wing, Plumia's plan is to combine the infrastructure to live anywhere with the functions of a geographic country.
Experiment with digital nations
What exactly does it mean to build a country on the Internet? Plumia is not the only experiment underway. Countries like Estonia, where you can access 99% of government services online, like business registration, online banking and tax reporting, have opened up an innovative path with digital identities that many countries can follow.
At the other end of the spectrum, Blockchain enthusiasts are also testing an approach that begs the question: are traditional countries still needed? Bitnation advocates for the decentralization of authority by strengthening voluntary participation and peer-to-peer agreements. They hosted the world's first blockchain marriage, birth certificate, emergency refugee ID card and more as a proof of concept. Razavi explained:
At its core, Plumia is a community creating a shared vision for the future and exploring how emerging technologies can improve people's lives. For me and for the other people involved in the project, it is a mission that deserves to be pursued.
Taking a community approach, Plumia volunteers believe they can unite to launch initiatives in the service of citizens of the world. Currently in development, Plumia is focused on developing member-focused services and content, including a nomad index card and a digital nomadic visa white paper, which we will both co-create. This resource will rate and assess current visa and residency options for location independent talent, also giving governments a useful benchmark for policy creation.
Verifying a digital identity, keeping a "permanent address" on the go, changing service providers and jurisdictions on the fly, complying with complicated tax and labor laws – these are all tricky issues to solve.
Initiatives like Plumia, however, jump into a fairly active circle. In addition to countries competing to serve and attract digital nomads, a number of well-funded startups such as Jobbatical, Remote, and Oyster are creating private sector solutions to the problems posed by people and businesses moving away.
It's no longer a fantasy
Digital nations may seem a bit futuristic, but our dream of living without borders is truly within reach. Over the past 18 months, remote working has grown from a short-term solution for the benefit of work to a global movement with its own voice and future. Razavi said:
I traveled across Europe this summer and everyone I spoke to thought about work and life differently. Friends who would never have considered living abroad before the pandemic are now considering a nomadic lifestyle. It feels like a new era of global mobility is beginning.
She organizes Plumia meetings in her home port of Amsterdam, but plans to escape the winter in Kuala Lumpur. Expat Lily Bruns helped write this article from her hometown of Chiang Mai, although you might now find her exploring the Croatian coast. And writer and podcast host Leanna Lee will go 'nomadic' with her husband in December, planning to bounce back between the UK and Europe in the next few years.
Options have never been so plentiful or accessible. Given the level of competition unleashed between countries, businesses and the new "digital nations", it is clear who will be the ultimate winners: remote workers and entrepreneurs. So where could your job take you now that the world has been unlocked?
Leanna Lee is a content writer, solutions reporter, mental health advocate and podcast host. Focused on the future of work and well-being, it explores digital nomadism and nations, disabled entrepreneurship and mental health in offices and remote workspaces for publications and businesses around the world.
Lily Bruns is a content strategist, start-up storyteller and community builder. Passionate about the intersection of innovation and immigration, her professional playground is the world of # teleworking, #digitalnomads and #startupecosystems.