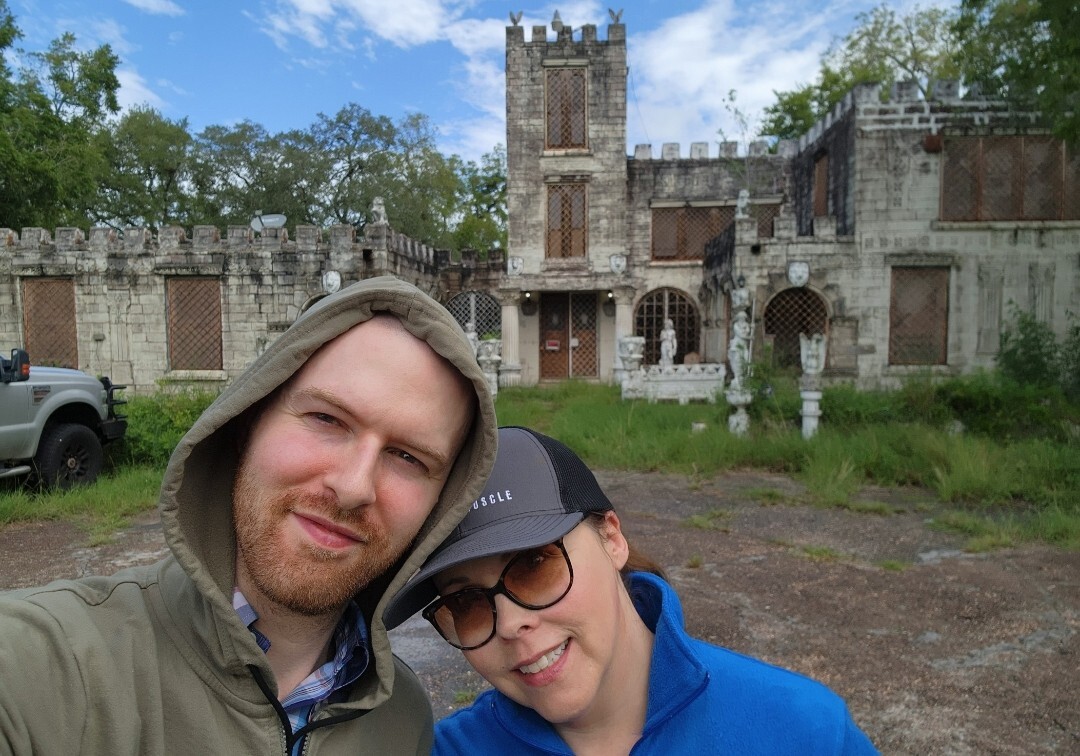 A couple from Houston on a mission to save a 1930s castle in Santa Fe, Texas
Ian Dennis and his wife Kristen smiled as they held the keys to their ruined castle, fully aware of the challenges ahead to save it.
This week, the couple bought the Santa Fe Castle, also known as Pignataro Castle, located off Highway 6 in Santa Fe, Texas, about 35 miles from Houston. The property's 2022 assessed value was $807,380, according to the Galveston Central Appraisal District, but Dennis says he paid more than he was worth.