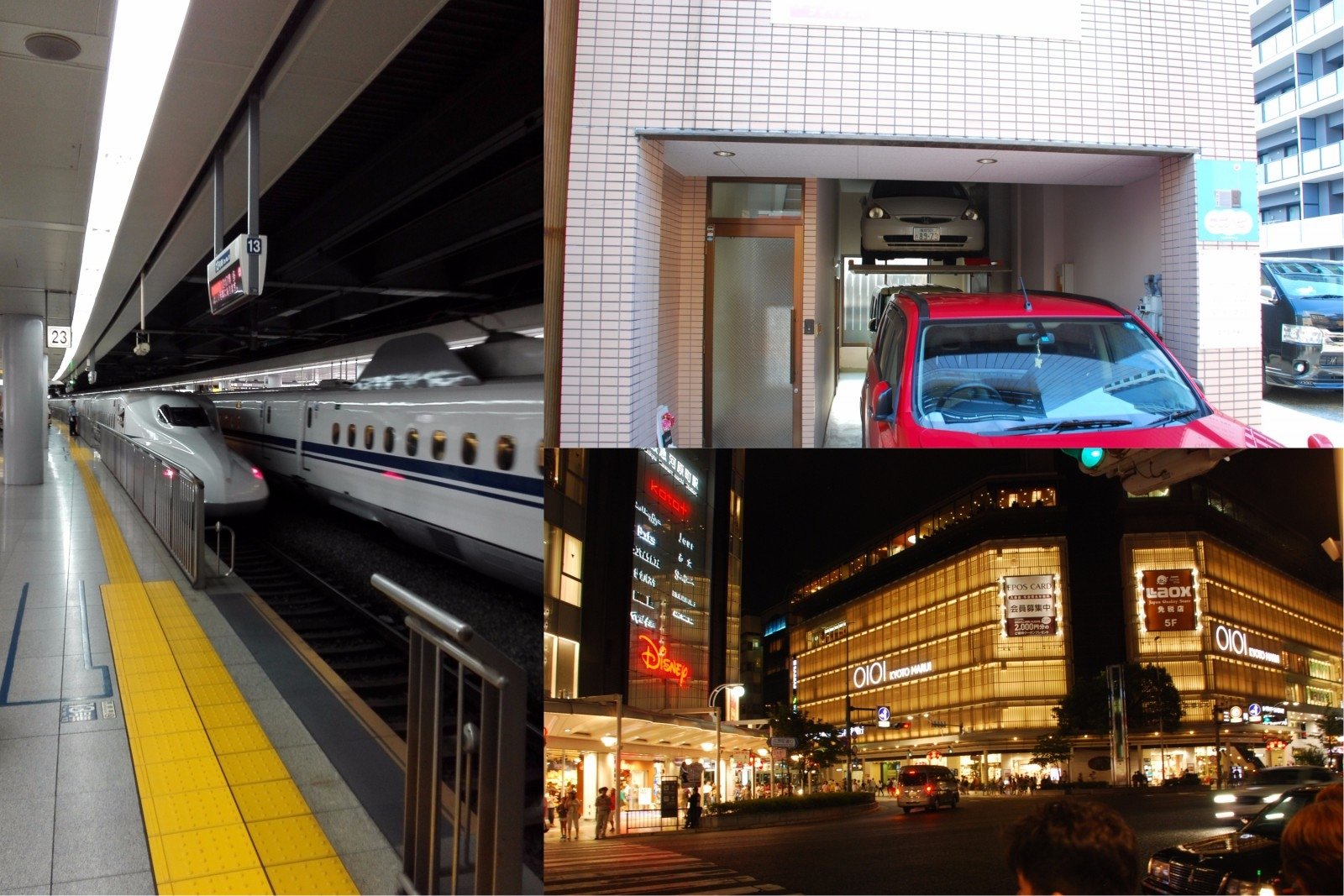 A Lithuanian who visited Japan: I gladly brought one idea to our country
Narita city hotel (obviously not the only one) simple, 3-star, half-mixed breakfast – on one side a regular omelette, fried eggs, sausages, cheese, on the other side traditional Japanese rice, necessary must soup, several types of onigir, pickled vegetables of all kinds, the latter taste quite mediocre , more suitable for raw fish, at least for me the same synthesis of flavors became even very acceptable in the future. Well, the result is traditional dishes with a good musto soup to finish. The combination is great. In Lithuania, must soup must be eaten during every weekend breakfast, in children's drums, must must be included in the mandatory breakfast dishes (this is how we will beat a villager from a minority in Lithuania). The best and freshest Japanese breakfast: a pair of onigir and a bowl of must. So do many natives. After breakfast, we took advantage of the hotel's kindness, ie the free bus, and headed back to NRT Terminal I. N'EX (Narita express train) does not stop in Narita, so it artificially returns and starts the journey from the starting point.
The journey from NRT First Terminal to Tokyo Central Station on a regular, non-promotional basis costs 3,020 yen (~ 27 euros), with a JR pass as if it costs "nothing" and takes 53 minutes. And if the Japanese railroad tales that the journey will take 53 minutes, then that's all you need to ride. No minutes less than minutes more. Railway punctuality is cosmic precision. According to statistics, the average annual delay for Japanese high-speed trains in 2013 was 0.9 minutes. In India, a holy country, there is nothing surprising about trains delayed by half a day. Just as everything there is spiritual and precious, and especially precious to sleep under a wet bench. The destination of today's trip was Kyoto, and Tokyo required a transfer to a high-speed train. For the transfer, we chose not Tokyo Central Station, which is large and confusing, but a more convenient Shinagawa station.
The speed and convenience of the transfer was very relevant as it was the first transfer at the Japanese train station, with a time of only 12 min. and the goal is unexpected fast train Hikari 471. The initial excitement of the transfer was somewhat exaggerated. If you have a little understanding of English, you have flown at least a few times with transfers at airports in Frankfurt, Copenhagen, Amsterdam, what a trouble. You go and watch as it is written, where the links lead, then getting lost is very difficult. At Japanese stations, train or subway stations are much harder to get lost than finding the right train platform. With the entrances from the stations a little different, it's already more tricky there. But here's a separate story.
Mark the locations of the wagon stops and door locators on the platforms, look at the seats reservation ticket and the quiet field for setting your train time at the location where needed. So following the directions closely, we switched to the Kyoto Express Hikari 471 without any headaches. It was such a train day. The high-speed train looks impressive, colliding from 16 wagons, but the station rumbles lightning fast, unnoticed, like a clever snake. Standing on the station platform, calmly watching the environment and not even noticing how he suddenly arrives behind his back, only a creaking metal beep is heard.
Snake train – this is how Samogitians would call a high-speed train, if it were in Lithuania. Inside, the image is a bit different, you can already see an old thing, but it performs its functions perfectly: it takes you from Tokyo to Kyoto in 2 hours. 45 min., Distance about 514 km, price 13,080 yen (~ 116 EUR). The speed is such that sometimes the ears are clogged and the raindrops do not fall on the window, just do not manage, in some places it rained, which was seen only when the train stopped.
The service staff in Japan, as is widely known, is extremely polite. The train staff justifies and simply vividly illustrates this image: each train employee, when leaving / entering the wagon, necessarily greets the passengers in the doorway: he speaks like a welcome prayer and bends at an angle of about 30 degrees. The staff was uniformed, the Japanese really wanted uniforms, for example, at the Fresco supermarket (the nearest store next to our future home in Kyoto) we were given an elderly uncle with a blue uniform, shoulder pads, only gold shoulder straps and a general role in the Lithuanian series. He could play a friend of the main heroine's lover – a former high-ranking soldier from Japan, who is expelled from the army due to suspicious ties with the Yakudis, and now he came as a businessman to establish economic ties with Lithuanian companies.
Through the train window Japan looks great, just impressive – very green, very tidy, everything is harmonious: nature, cities, production plants, arable land. Apparently, of greatest importance here is the Shinto religion, according to which both living and inanimate objects are interconnected and must coexist closely. The first impression of the country is very positive. From the edges seen, perhaps only Switzerland can be equated. The landscape is fascinating, but at the same time disturbing. Observe the environment and feel that something is missing in the subconscious, something not as always. Especially when running trains.
After a good half hour, I realized where part of my consciousness was lucky, causing a deficit – there were no disgusting graffiti that were considered in our countries, especially under bridges, overpasses and passages. None! Probably all the graffiti of Japan would fit into one underground passage to the Lazdynai Ambulance Hospital. The idea for Lithuania is "A country without graffiti is a big country !!!". That should be Lithuania's motto and aspiration. 514 km by high-speed train. distance practically did not feel. Extraordinary views through the windows, a short nap and travel like no other.
We arrived at Kyoto station, without any confusion we found a transfer to the local train JR Nara line to the Inari stop. The Inari stop is next to the rather famous Fushimi Inari Temple, one of the oldest Shinto shrines, thousands of Tori gates painted red-orange leading to a 233-meter-high mountain. The Tori gate is very beautiful. From the station to our temporary apartment in 5-7 minutes. on the way, along the way to the supermarket Fresco (here the same one where the general works, mentioned in the report above).
In major Japanese cities, living near metro or train stations is a very big advantage, very convenient for traveling, it saves a lot of precious time, which obviously lags behind property rental and sale prices. We are located in a flat-hearted Tojyo apartment-house over 2 floors. The apartment-house on a Japanese scale was tense high.
Having two bedrooms, conditionally read the dining room with a virtuoso, two toilets, unfortunately simple, smart and two showers with baths with electronic control (going to the shower and pressing the temperature difference spoke a pleasant female voice, the first time scared it, later we got used to it). Traditionally, Japanese cuisine pays little attention. Really it's just part of the furniture. Stoves often come in two places or even one. Little attention is paid to home cooking. Quite another matter hot tubs. They are designed to enjoy the pleasures of a hot bath, to restore health, especially in the cold season. It is only possible to warm up in the bath when you are clean and take a good shower. These are basically homemade onsen (hot springs). When we have dogmatic sectarians treating diseases with colds in cold Lithuania, people there realize that warmth is a great good and a doctor, especially when the climate is not really pampered in winter.
My wife and I set up on the ground floor to sleep on a traditional futon. The futon is such a mattress stretched higher on the mat. Traditional tatami mats are made of caterpillar or rice straw, absorb deficiency well, barefoot is very well-liked and perfectly rested. Tatami floors are sacred – you can only walk on them with socks or barefoot. Even with slippers, garbage is not possible. I got such a traditional sleep, a little hard, but basically good, plus a new experience, as the folk wisdom says – what you will learn on your shoulders will not be worn, but will be sold profitably. The daughters, seeing the tatami and the strange smell he emitted, strictly refused to sleep and settled on the second floor on ordinary beds.
The kind-hearted Tojyo was found for all the well-known AirBNB systems. I wondered if the founders of AirBNB drew a business plan in cafes with longing dreams, drinking coffee slowly, or just working hard on a useful product until they finally did. It took a long time to settle down, unload things, and shop for local delicacies at the Fresco shopping center. By the way, what surprised me was the price of vegetables and products: for example: 150 grams of cherry tomatoes – 2 EUR, 3 small cucumbers – 3 EUR, 4 bananas – 2.5 EUR, and one medium-sized potato – 0.30 EUR. But Bala did not see such prices, no cucumbers with tomatoes we came to eat.
He went to Kyoto at dusk. In Japan, it gets dark quickly anyway, after 7 p.m. twilight, and by 7.30pm look completely dark. We took advantage of the available living advantages – 5-7 minutes to the JR line, and a similar walk to the Kintetsu private railway line. With the Kintetsu line, it is very convenient to reach central Kyoto, the Gion district of the old city. Fusihimi Inari – Gion road just 12 minutes, Ticket costs 150 yen (1.33 EUR). We planned to visit the Nisihiki market and look around the shopping streets anyway. The Nishiki market was already closed, there was no night-evening shift, but the shopping malls located on the shopping streets were buzzing and bustling.
Japanese ingenuity accompanies every step, where the steps pleasantly surprised the rain-roofed roofs of the building, covering the entire sidewalk. The flow of people is very high, there was no way to pass with umbrellas, and here it is, please, it doesn't rain on the central streets of the city. During the day, the same roofs provide excellent protection from the hot sun.
Continuing the Japanese theme of harmony, rain also made a significant contribution – it rains harmoniously, it is not cold, it is not, it is not and it is a bit wet, but it does not cause much discomfort. All people wear umbrellas as needed. However, when I returned home, there was a very serious rain – I had to get wet almost completely, and it was possible to appreciate the smart bath when I returned with all my seriousness. A great invention even during the summer. And let them go to the plow themselves with the Liver in front. A healthy person really doesn't need that.
The use of information published by DELFI on other websites, in the media or elsewhere, or the distribution of our material in any form without consent, is strictly prohibited, and if consent has been obtained, DELFI must be cited as the source.