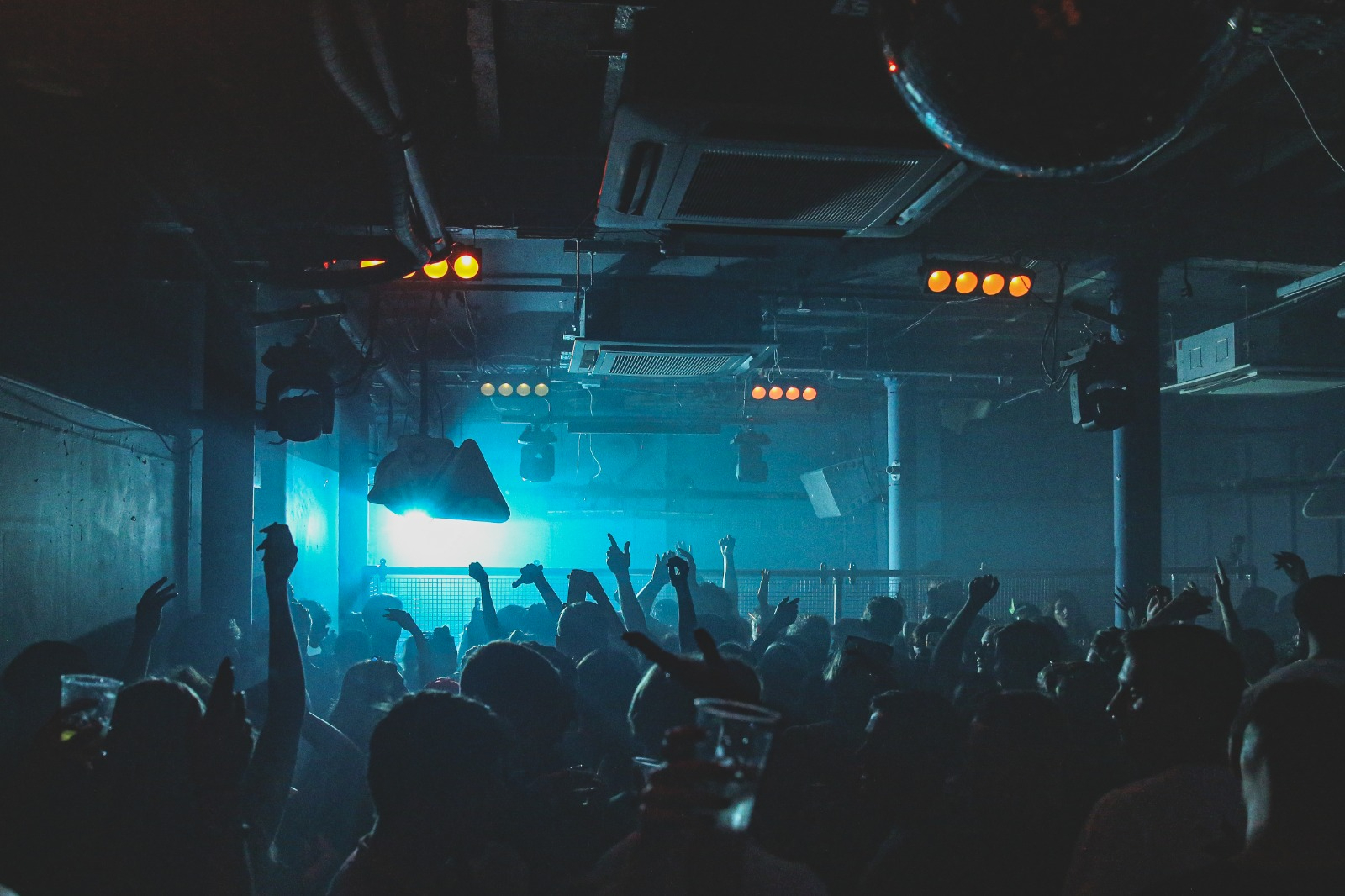 A love letter to Manchester nightlife
In my opinion, Manchester has always seemed inseparable from its nightlife, much like that couple everyone thinks will never break up, only to be told they're going to take a break. I spent so much confinement dreaming of the dancefloor. I mean literally – several times I woke up, of course for a few seconds I had been crammed into a crowd, until he saw the doors to the club were still securely locked.
I say that figuratively too. I would tell friends about it again and again, lamenting "I can't wait to get out" to sad faces on FaceTime and countless "same" responses as we kept our ears open for the news. My eyes were glued to the screen whenever characters from a TV show shouted at each other to deafening music, their faces glowing under red and blue lights. I thought about it so much that I was afraid that when we were finally allowed to go out, Manchester nightlife would be irrevocably changed and no one would find so much love and joy there.
RECOMMENDED: The 37 best cities in the world in 2021
But – and I'm happy to say it – I was very wrong. When the doors reopened, there was a place I knew I had to return to: SOUP basement, in the North Quarter. And when we finally arrived, it didn't let any of us down. My shoes still stuck to the floor, the lack of windows meant that time had almost ceased to exist, and we twisted our bodies into shapes we would struggle to recreate anywhere else. SOUP is an intimate, non-judgmental space; something of a rite of passage for those of us who like to dance and forget about everything else until the lights come on.
It's special to me – it's where I felt most welcome after moving from the suburbs to the city, where I explored new genres of music and met some of my closest friends and the person I loved the most in my life. One of the best nights since the lockdown was lifted was of course in this basement. The first Friday of the reopening of the clubs, BLOOM (Beautiful Ladies Organizing Orgasmic Music) hosted an unforgettable evening where I was surrounded by faces old and new, smiles so wide I could see all of their teeth. I've heard smokers put off going to smoke outside for fear of missing the next song. Even queuing to pay £5 for a pint, I'd probably spill half the feeling like a blessing.
Manchester's nightlife scene got me through the most crucial moments of my life. My first real party was at 42's, a legendary spot among the edgier students, where I showed up wearing a pair of heels I'd bought at the not-so-fashionable Dorothy Perkins sale. Turns out stilettos aren't ideal for dancing and screaming with Arctic Monkeys, but the £1 shots kept me going – and a Topkapi kebab wrapped me like a warm blanket in the taxi to to return. 42 is still standing today after securing funding to stay open, but we have sadly lost so many greats over the years. We all miss Sound Control from Oxford Road, Antwerp Mansion from Rusholme and Sankeys from Ancoats.
We have to hang on to all the amazing places we have left. Without a doubt one of the best parties in Manchester is Homoelectric: an evening for 'homos, heteros, lesbos and don't know', and experience during the Pride weekend, in Hidden in Salford no less, was one of those events that I woke up wanting to relive immediately, regardless of the hangover. I get lost every time trying to find my way out of this club, and that only makes it better, like the place is pushing me to stay. In a place like this – one with lots of rooms and floors – even the stairs are an interesting place, whether to take a break, to use your phone to try to find your mate, or to talk to life's unknown questions. Everyone is welcome, and it's not just people; the architecture also contributes to creating this atmosphere.
It's exactly the same at my favorite spot down another street in Salford, The white hotel, which embarked on a 52.5-hour rave immediately after reopening its doors. When they opened on Saturday, we danced to Tom Boogizm All-Night-Long, and that's when I realized a piece of my heart would be there forever. It was a night full of optimism, reunion, hope for the future and lots of tequila – the exact type of drink you want in this scenario, the type that burns your throat when you go down your shot and as you rush to the bridges. If you pay enough attention you can see the beautiful notes of DJ Miss Ridd on the walls and in the toilet cubicles, one of my favorites being "you will be reyt kidda", next to a drawing of flowers growing from a can of beer. It is impossible not to believe her.
The city is sprawling and full of goodness. He is still waiting for me, and you, and our contactless cards that we will use without any apprehension. Manchester is always ready to take us out into the night and show us our people, lose us in the sounds that move us and leave us with a camera roll full of blurry photos and messages we've sent to the people we want to protect. . : 'I'm at the front, I'm waiting for you here.' It's no wonder we can't stop dancing.