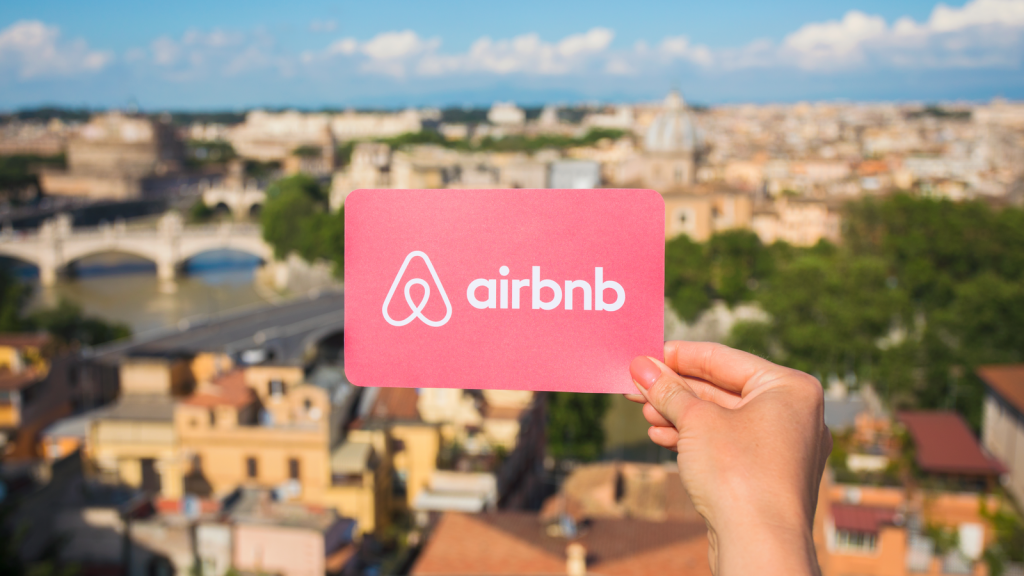 ABNB Stock: 3 Questions That Will Make or Destroy Airbnb's Future
Airbnb (NASDAQ:ABNB) has done a great job of overcoming the pandemic.
There are some trends he has been able to exploit over the past 18 months.
Whether or not Airbnb can continue to grow in these areas will determine the company's future success.
Airbnb (NASDAQ:ABNB) has been one of the most surprising success stories of the reopening era. Things looked bleak in mid-2020. Travel was largely suspended and Airbnb was forced to dismiss 25% of its employees worldwide. The company, long known for its incredible work culture, threatened to collapse amid historic upheaval. And yet, Airbnb held on. The company managed to go public despite the hurdles at the end of 2020. And since then, ABNB shares have been resilient, even amid a sharp sell-off in the tech sector. What explained Airbnb's outperformance and can it continue to move forward? The three questions I will ask today hold the keys to Airbnb's future prospects.
| | | |
| --- | --- | --- |
| ABNB | Airbnb. Inc. | $165.18 |
Are long-term stays a permanent trend?
The biggest change to Airbnb's business model since the pandemic has been the increase in long-term stays. Previously, much of Airbnb's business was focused on leisure travel lasting a few days to a week or so. He was much less likely to see a lot of activity on extended stays.
Now, with remote work, Airbnb has found a new category: people who want to rent a place for a month or sometimes even longer. With the pandemic forcing people out of cities, it has become worth renting a place at the beach or in the woods for a while. With a fast internet connection, skilled professionals can work from anywhere. A cramped apartment in a big, gated city didn't look good compared to Airbnb's plethora of alternatives.
Whether this is a new normal or just an artifact of the unstable environment during the pandemic remains to be seen. We just don't have enough data yet to see what travel habits will look like once Covid-19 restrictions are no longer a major concern for travellers. This is especially true in markets such as Europe and East Asia where pandemic restrictions have remained in effect longer than in most of the United States.
Can ABNB Stock hold its own in the business travel market?
The work-related travel market is linked to this previous point. Historically, Airbnb hasn't gained as much market share from the big hotel chains. But it's not for lack of trying. Airbnb has invested resources in trying to convince large corporations to use Airbnb for certain accommodations instead of just big, proven hotel chains.
The pandemic has given Airbnb a breakthrough here, however. With companies offering workers the flexibility to relocate anywhere, many employees have been able to use Airbnb for long-term work-related stays instead of hotels. Airbnb has also done a good job improving the consistency of the quality of its listings so that business travelers are willing to rely on the site for accommodations.
Will that hold as business travel returns to something more like the old days? In many ways, it depends on the fate of telecommuting. Airbnb does best for stays of a week or more, where business hotels always win for quick check-ins and check-outs. If people have to be in the office five days a week, Airbnb will struggle to maintain its grip on business travel. In a climate where people can take a business trip and then work remotely from the destination for a little while, look to Airbnb for more success. It's always an uphill battle against hotels and their generous loyalty and rewards programs, but Airbnb has a chance.
Will the experiments move the needle?
Just before the pandemic, Airbnb attempted to expand its platform by offering experiences. These are local tours and trips for individual cities or tourist destinations. Think food tours, boat trips, bike rides, and more. in a region. These experiences pair well with an Airbnb while on vacation.
The pandemic, of course, caused Airbnb to pull out. However, the idea was not forgotten. The company is now making a renewed push into the arena of experiences. This could be of vital importance to the business. It feels like the company has pushed the prices as far as it can go, especially when it comes to things like booking and cleaning fees. So if profitability is to increase, Airbnb needs to do better in terms of generating ancillary revenue. The experiments could be a game-changer on this front.
Conclusion for ABNB shares
Airbnb has done the hard part: it has dealt an incredible blow to the travel industry without losing its unique culture and way of doing things. The Airbnb spirit is alive and well, and the company's operating metrics are once again pointing up.
It will always be a major challenge to respect the valuation of the company, which once again exceeds $100 billion in market capitalization. However, efforts such as experiences and extended stays could significantly increase Airbnb's market share in the coming years.
As of the date of publication, Ian Bezek had (neither directly nor indirectly) any position in the securities mentioned in this article. The opinions expressed in this article are those of the author, subject to InvestorPlace.com publishing guidelines.