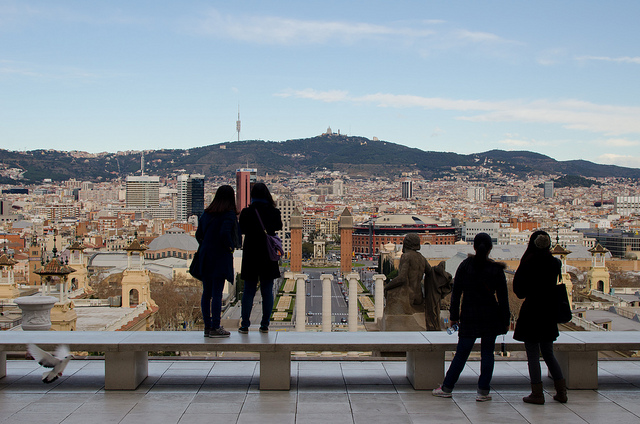 Airbnb and Barcelona agree to work together on 'bad actors'
July 18, 2017
by Jonathan Andrews
Airbnb and Barcelona City Hall said they would work together to fight "bad actors" in the city and to provide legal certainty for hosts renting rooms.
The news comes after a meeting was held last week between the two, where Airbnb shared the stories of 532 local hosts who rely on home sharing to boost their income, with up to a quarter saying it helped them. helped to avoid eviction or seizure.
"We think there's a big difference between someone who occasionally shares their home and a professional operator who runs a business," Patrick Robinson, Director of Public Policy, AirbnbRecount Cities today.
Robinson said that unlike other cities, Barcelona has no rules for local families sharing homes, meaning other rules have been applied that were written before Airbnb was invented.
"Ultimately, [working together] requires a clear and simple definition of shared accommodation in Barcelona," he added. "Then we can work on progressive measures to protect and support these families, while removing illegal commercial operators from the city."
The home-sharing platform said in a statement that it had already removed 1,300 listings in Barcelona by "bad actors" and would continue to remove illegal operators brought to its attention by the town hall.
The deal with Barcelona follows similar bespoke deals with Paris, London, Amsterdam and New Orleans. In the capital of Louisiana, an agreement has been reached between Airbnb and the city government according to which hosts must register with the city and are automatically barred from renting their accommodation for more than 120 days per year.
Airbnb has proposed introducing automated accommodation limits in Paris, similar to those already in place in London and Amsterdam, which would prevent people from sharing accommodation for more than 120 nights.
"Paris preferred to introduce a check-in system and while we accept their decision and will notify hosts of the change, we are concerned about the cost and bureaucracy involved," added Robinson. "We felt there were more effective and sustainable solutions available."
To help cities write and change home-sharing rules, Airbnb last year released the Policy Toolkitwhich has been updated to reflect new agreements and experiences with other cities.
Although Robinson could not be specific, he said the company was working with 100 governments in Europe alone to better and clearly define the rules on home sharing.