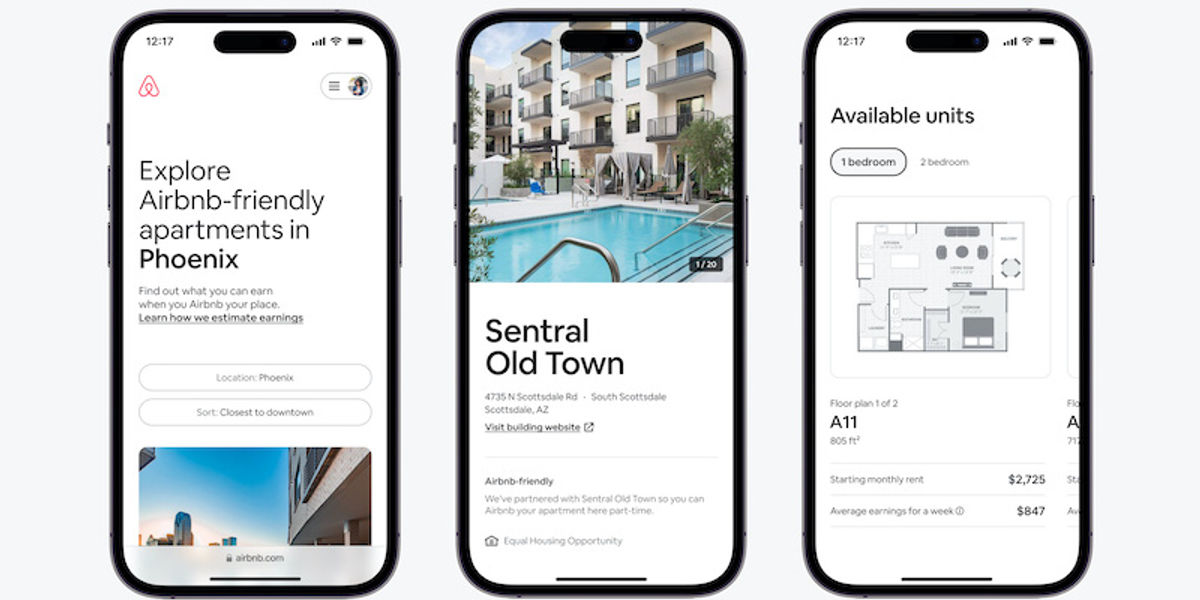 Airbnb-enabled apartments launched to turn renters into hosts
Airbnb launched an initiative to help tenants find accommodation and host on the platform part-time.
The platform now offers a site featuring apartment buildings that allow their tenants to also list the entire apartment or a spare room on Airbnb. Apartments compatible with Airbnb currently has a listing of 175 apartment buildings in over 25 destinations across the United States
Airbnb says the initiative is part of its strategy to bring the economic benefits of accommodation to more people.
Subscribe to our newsletter below
The company says that from July to September of this year, tenants of Airbnb apartments currently listed hosted an average of nine nights per month and earned an average of $900 per month.
Nathan Blecharzyck, Co-Founder and Chief Strategy Officer of Airbnb, says, "Airbnb was founded during the Great Recession when Brian and Joe needed help paying their rent, and now Airbnb-Friendly Apartments builds on this founding story by making things easier for people. to reap the economic benefits of accommodation. As the cost of living continues to rise, renters can use the extra income earned by hosting part-time on Airbnb to help with their rent, save for a home, or pay for other living expenses.
The company also offers potential tenants a profit calculator to estimate how much they could raise as well as the ability to connect with building management to learn more about potential apartments.
Generally, rental properties do not allow tenants to register on short-stay platforms. Airbnb says each of the communities participating in the program has its own hosting rules, such as limiting the number of nights tenants can host per year.