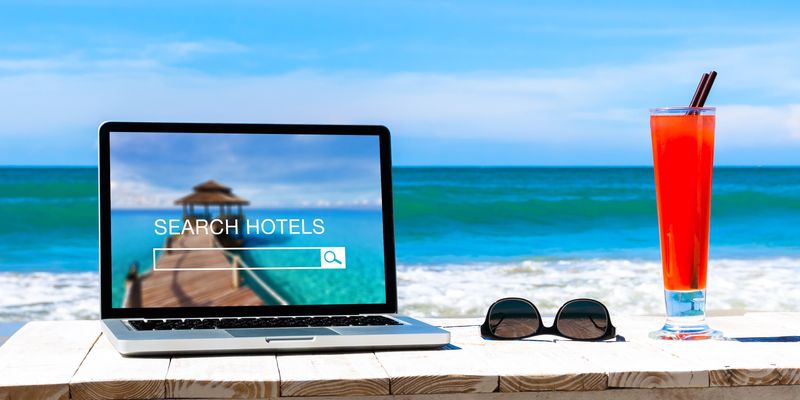 Airbnb gains share in hotel distribution analysis
The COVID-19 pandemic has changed the way consumers research and book travel, and hotels are responding by being more strategic in how they market and sell their rooms, using multiple direct – and indirect – revenue streams.
This is one of the main conclusions of the latest analysis of SiteMinder across the top 12 hotel distribution channels in 21 of the world's most popular tourist destinations in 2021.
In particular the data, presented in a SiteMinder eBook releases today, includes 29 channels that are new to the lists, such as ezTravel in Asia, Hero Travel in Australia, Off Peak Luxury in the UK and HotelsCombined in the USA.
"Where hotels could once rely on a few tried and tested channels to distribute their rooms, the past two years have forced them to approach e-commerce more holistically and consider all possible ways to open up their revenue streams to reach the new traveler – one who is incredibly dynamic in preferences, behaviors and expectations," says James Bishop, Senior Director of Global Ecosystem at SiteMinder.
Subscribe to our newsletter below
"As an industry, we have long promoted the benefits of a diverse online strategy for hotels; our data shows that hotels now understand this very seriously, perhaps for the first time.
World Leaders
The main global distribution channels remain at the top of the list. Booking.com was the leading chain in 17 of the 21 markets, with Expedia Group the leading revenue generator for hotels in the United States and Canada, Voyageoka leader in Indonesia and agoda in the Philippines.
And continuing a trend seen in the 2020 report, Airbnb continued to increase the share of bookings it generates for hotels in multiple markets.
In 2021, the platform rose through the ranks in 12 markets and debuted in three – Indonesia, the Middle East and Spain, where it came in eighth place.
"What our data shows is that [Airbnb] has become a very viable way for traditional hosting providers to market, sell and grow their business," says Bishop.
Direct bookings also continued to grow in 2021.
According to SiteMinder, direct bookings are now one of the top two revenue drivers in 12 of the 21 markets analyzed, up from five in 2020 and two in 2019.
"It's clear that we now live in a new era of hotel guests – the era of the 'spiritual traveler' – and e-commerce technology is enabling hotels to respond accordingly," says Bishop.
"The appetite for direct bookings, for example, is as good as the investment hotels are putting into it and our data shows that hotels are indeed increasing their investment in this space – whether through the design of their websites, their booking engines and the specialized payment options and conversion tools they link to, or their metasearch strategies and the support they get from local hotel consultants.
Additional channels
The analysis also reveals that some wholesalers continue to perform well, with hotel beds in the top 12 of each of the 21 destinations, and one of the two WebBeds' – Sunhotels and Destinations of the World – present in nine markets.
Global distribution systems also showed strength, gaining two or more positions in seven markets, such as Asia, Canada, Mexico and the Netherlands, which SiteMinder attributes in part to increased agent relevance. of travel "due to ever-changing rules and restrictions".
So what can hotels learn from the analytics? SiteMinder advises hotels to expand their reach by using regional channels that can appeal to the growing audience of domestic travelers and drive more direct bookings by creating incentives that draw viewers from online travel agencies to the brand site. com and then creating a simple booking process.