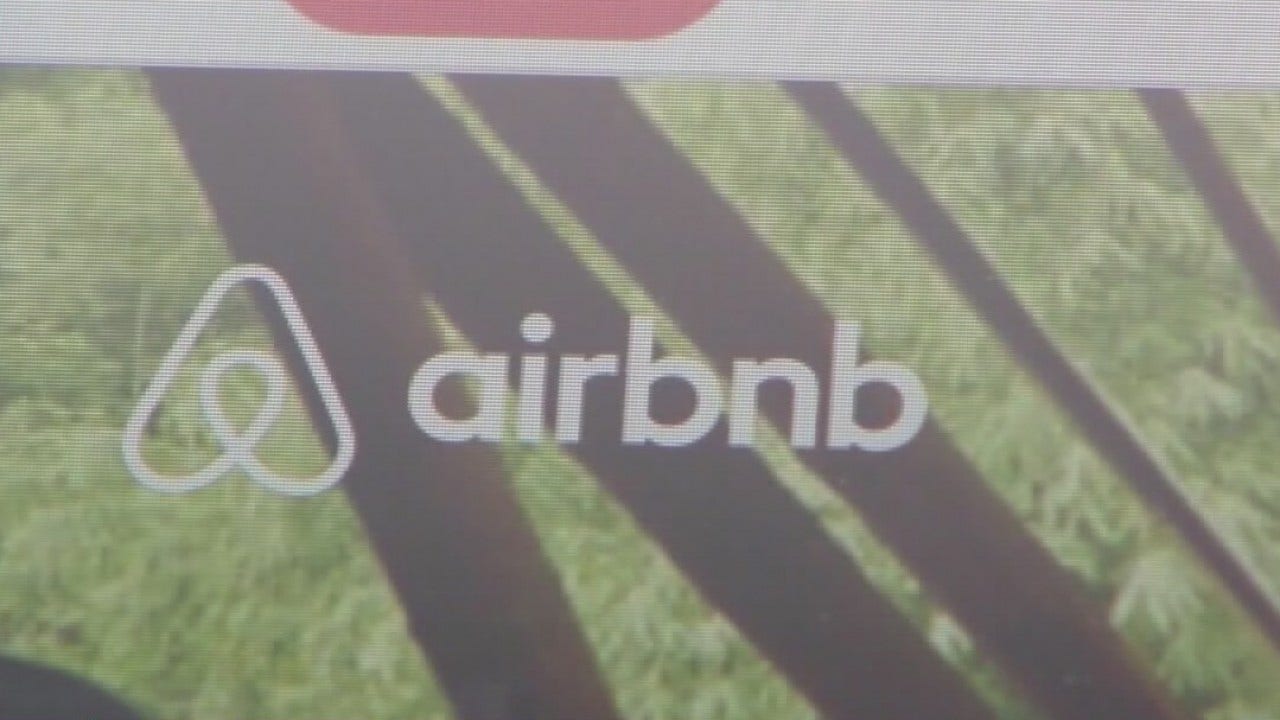 Airbnb has removed dozens of real estate listings in Arizona over party house accusations amid coronavirus pandemic
PHOENIX – Officials at vacation rental company Airbnb are cracking down on the Arizona holidays by suspending or removing a number of listings following complaints that these properties have been used as party homes.
"Now is not the time to party, host or allow parties," said Ben Breit, manager of trust and security communications for Airbnb.
Airbnb officials have already suspended or removed 50 listings across Arizona. The properties are located, among others, in Phoenix, Scottsdale, Sedona and Tempe.
"They technically ban parties, the problems persist and it happens week after week, and the hosts are not vigilant enough to stop them and do the right thing for their neighbors," Breit said.
Airbnb announced the new plan in 2019, but with the COVID-19 pandemic underway, they want to make sure it's taken seriously.
"COVID or no COVID, if a house becomes a chronic problem, and the parties go on week after week and it becomes a problem, it's not OK, but it takes on extra importance in this environment," said said Breit.
To crack down further, company officials are issuing new restrictions, according to which guests under the age of 25 cannot reserve a full list of homes in their area. In addition, they ask neighbors to call their neighborhood support hotline to complain.
"There is no doubt," said Breit. cracking down on large gatherings is more important than ever
Airbnb officials have said they will ban hosts from allowing parties in Arizona, as long as the state's public health mandate banning large gatherings remains in place.
FOX 10 strives to keep you abreast of local and national developments on COVID-19. Every day of the week on FOX News Now, our live coverage begins at 7:00 a.m. MST and features the latest news, prevention tips and treatment information.
Get the latest coronavirus news by downloading the FOX 10 News app. Our promise is that our alerts are there to let you know – not to scare you.
Symptoms of covid19
Symptoms of the COVID-19 coronavirus include fever, cough, and shortness of breath. These, of course, are similar to the common cold and the flu.
Expect a cold to start with a sore or itchy throat, cough, runny nose, and / or stuffy nose. Flu symptoms are more intense and usually appear suddenly, and may include a high fever.
Symptoms of COVID-19 may appear more slowly. They usually include fever, a dry cough, and noticeable shortness of breath, according to the World Health Organization. A minority of cases develop pneumonia, and the disease is of particular concern to the elderly and those with other medical conditions such as high blood pressure, obesity, diabetes or heart problems.
RELATED: Is it the flu, a cold, or COVID-19? Different viruses have similar symptoms
Right now, there's a big difference between the flu and the coronavirus: A vaccine exists to help prevent the flu, and it's not too late to get it. It will not protect you from catching the coronavirus, but may put you in a better position to fight it.
To protect yourself, wash your hands well and often, keep them away from your face, and avoid crowds and people nearby.
And if you have any of these flu or coronavirus symptoms, don't go directly to your doctor. It just risks making more people sick, officials urge. Call ahead and ask if and where you need to be seen.
COVID-19 Resources
FULL COVERAGE: fox10phoenix.com/coronavirus
Centers for Disaster Control and Prevention
https://www.cdc.gov/coronavirus/2019-ncov/index.html
https://espanol.cdc.gov/coronavirus/2019-ncov/index.html (In Spanish / In Spanish)
Arizona Department of Health Services
https://www.azdhs.gov/preparedness/epidemiology-disease-control/infectious-disease-epidemiology/index.php#novel-coronavirus-home
https://www.azdhs.gov/preparedness/epidemiology-disease-control/infectious-disease-epidemiology/es/covid-19/index.php#novel-coronavirus-home (In Spanish / In Spanish)
MENU: Interactive global data on coronavirus cases