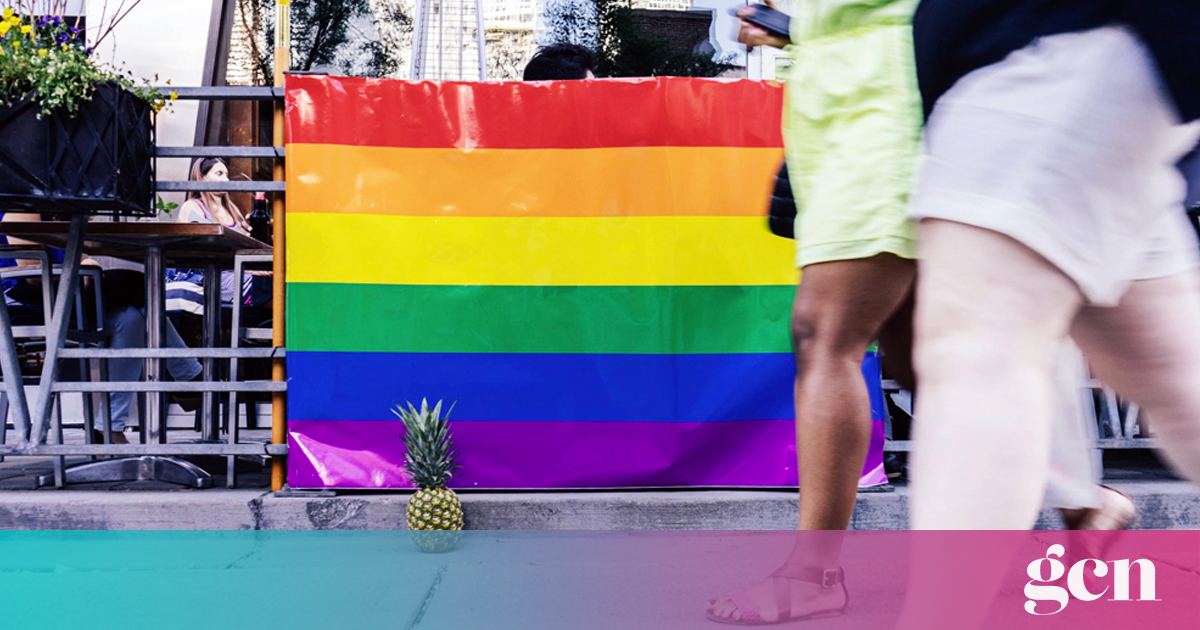 Airbnb reveals top travel destinations for Pride Month • GCN
It's no secret that being an LGBTQ+ traveler isn't easy, whether it's choosing and researching travel destinations or feeling comfortable in new communities, there has a million things to think about. However, especially in June, Pride trips can also be rewarding and festive.
As a community, we look forward to our annual celebration and commemoration of all the hard work of the LGBTQ+ community, but also for a chance to relax and feel the love and warmth of coming together.
Booking.com 2022 Research highlights some important experiences LGBTQ+ travelers share when planning or going on Pride trips. Even before going on vacation, Booking.com shares that "64% of LGBTQ+ travelers need to consider their safety and well-being…when choosing a destination." Even for "to do list" trips, "51% of LGBTQ+ travelers feel like they are part of the community" affects their plans.
Not all of the data they present is negative for LGBTQ+ travellers. Booking.com also highlights "promising signs of progress and positivity" through data on trust, community connection and celebration. Airbnb is another company that prides itself on promoting its mission of "everyone belongs anywhere"; they go further with this data to implement real change.
From their past and current involvement with Pride through community-organized events (such as World Pride) and fundraising, to their tracking of LGBTQ+ safe travel and hosting Pride Epicenters, they have played a significant role in creating a safer and friendlier travel atmosphere.
New data from Airbnb also reveal their top 50 travel destinations for Pride (which, we can't ignore, features Dublin at #31):
1-10: London (UK), Paris (France), Rome (Italy), Los Angeles (USA), Lisbon (Portugal), Barcelona (Spain), Toronto (Canada), New York (USA) ), Milan (Italy) ), Madrid, Spain)
11-20: Vienna (Austria), São Paulo (Brazil), Mexico City (Mexico), Marseille (France), Puerto Vallarta (Mexico), Seattle (USA), Valencia (Spain), San Francisco (USA), Chicago (States States), Nashville (Tennessee)
21-30: Denver (Colorado), Portland (USA), Edinburgh (UK), New Orleans (Louisiana), Montreal (Canada), Berlin (Germany), Lyon (France), Vancouver (Canada) , Tel Aviv (Israel), Budapest, Hungary)
31-40: Dublin (Ireland), Czech Prague (Republic), Amsterdam (Netherlands), Bordeaux (France), Copenhagen (Denmark), Brighton (United Kingdom), Minneapolis (Minnesota), Cologne (Germany), Glasgow (UK), Bristol (UK)
41-50: Ibiza Town (Spain), Austin (USA), Provincetown (Massachusetts), Mykonos (Greece), Hamburg (Germany), Manchester (UK), Sitges (Spain), Liverpool (UK), Rotterdam (Netherlands), Antwerp, Belgium)
So, with restrictions opening and Pride in full swing, explore one or more of these places! While some of these Pride events have already taken place, there are plenty more to look forward to. We are particularly excited about the next Pride of Dublin, It's happening this weekend June 25th!
After two years of small-scale celebrations, we can't wait to celebrate with an amazing theme and parade, and of course, our community! We'll see you there!
© 2022 GCN (Gay Community News). All rights reserved.
GCN support
GCN has been a free essential information service for the Irish LGBTQ+ community since 1988.
During this global COVID pandemic, we, like many other organizations, have been greatly impacted in the way we can do business and produce. This means a temporary hiatus from our print publication and live events. So now more than ever we need your help to continue to provide this community resource in digital form.
GCN is a registered charity with a not-for-profit business model and we need your support. If you value having independent LGBTQ+ media in Ireland, you can help from from €1.99 per month. Support Ireland's free and independent LGBTQ+ media.