Airbnb's legal troubles: what are the stakes? | To travel
Why is Airbnb attacked by the authorities?
Airbnb provides an online platform for individuals to rent their home, room or apartment to visitors. While this in itself is not illegal, in many cases the rentals advertised on the site violate local housing laws and regulations. For example, in New York City, owners or tenants cannot legally rent their apartments for short periods (less than 30 days) unless they also live in the property. There is also a tax problem; in many cities, renters of vacation accommodation must pay a hotel or tourist tax.
Who else is against Airbnb?
Not surprisingly, the hotel industry. Airbnb makes it easy for tourists to find inexpensive accommodation in popular locations, dramatically lowering hotel and B&B prices. In April The Economist reported that while Airbnb continues to grow at its current rate, by 2016, it will take a 10% bite of hotel revenue – enough to bring down many businesses.
Where in the world is Airbnb under pressure?
As the heat mounts in Barcelona – where Airbnb has just been fined € 30,000 for breaking local tourism laws – the company is under attack in a growing number of other cities as well. In New York City, he is currently in the midst of a protracted legal dispute with the attorney general, while authorities in San Francisco, New Orleans, Malibu and other U.S. cities are also stepping up the crackdown. In Berlin – where Airbnb has been partly blamed for the rent increases – city officials have created a new housing law that bans regular short-term room rentals without permission from the authorities, which could have an impact significant on the number of Airbnb hosts in the city.
Responding to Barcelona's decision, Airbnb said: "Barcelona should stay at the forefront of innovation, and we are disappointed to see a move that affects a number of businesses and will hold the city back. Regarding our particular case, as we review this decision and examine our legal options, we will continue to provide solid information about the rules in Barcelona and require all Airbnb hosts to abide by those rules. "
Is it so hostile everywhere?
Not all municipal authorities react so negatively to Airbnb. In February, Amsterdam became the first city to pass an "Airbnb-friendly law", when new legislation was created – with the sharing economy in mind – that allows residents to rent their homes for up to two months a year to four people at a time. However, the owner will have to pay the related taxes, including the tourist tax. Earlier this year, a bill was also passed in France legalizing short-term rentals of primary residences – ideal for Airbnb in Paris. The UK government has also provided support; Last month, Eric Pickles, secretary of communities and local government, announced reforms that would scrap rules preventing landlords from renting out their properties on sites like Airbnb. "The internet is changing the way we work and live, and the law needs to catch up," Pickles said.
How did Airbnb react?
Airbnb continued to promote the benefits they offer to cities and their residents; for example, by citing the financial advantages offered by renting a house to citizens in difficulty. In the case of Barcelona, a study quoted by the company revealed that 75% of people who rent homes through Airbnb had incomes below the national average. In New York City, Airbnb fought fiercely in court and embarked on an aggressive public relations campaign that saw it launch a city ​​specific website which declares "New Yorkers support Airbnb" and, more recently, the sponsorship the new york marathon.
Its main spokesperson is David Hantman, who has been hired to head global public policy late 2012 – an appointment clearly taken in response to growing legislative pressure against the company.
Aware of the need to adapt, Airbnb updated its terms of use in April to make its users aware of local laws and taxes, emphasizing the host's responsibility to comply with them. Of course, in reality, most hosts haven't charged their guests a hotel tax, let alone paid it to the city. To address this issue, in some jurisdictions Airbnb has started collecting hotel taxes on behalf of hosts, which means prices will increase in some locations. Effective July 1, the company added an 11.5% hotel tax to all bookings made in Portland, Oregon, and also began collecting taxes in San Francisco. And the company is trying to negotiate a similar deal in New York.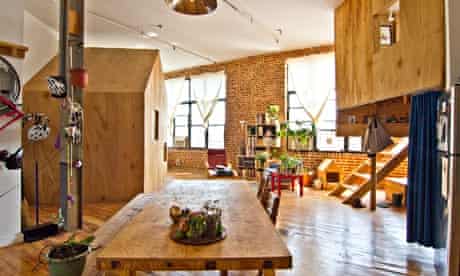 Could I have problems renting my house through Airbnb?
It depends on local laws, but there could be a risk of city ​​authorities fines or, more likely, get on the wrong side of your landlord. In San Francisco, where all short-term residential rentals – whether it's a bedroom or an entire property – are banned without applying for an expensive permit, some tenants who have used Airbnb to rent their apartment have received eviction notices. In New York, there was similar casesbecause using Airbnb to sublet part or all of a property is often a breach of a rental agreement. Although the most depressing cases – which even Airbnb opposes – are those where owners evict long-term tenants in order to rent rooms on the site.
Could I be in trouble while staying at an illegal Airbnb property?
Unless you are staying there when the owner comes to evict the host it is very unlikely. The currently contested laws apply to hosts, who are required to confirm that they comply with applicable local laws when listing their property on the site. In the event of a problem, Airbnb offers a guest refund policy in the event of a last minute cancellation by the host, or if the property is misrepresented, although guests must notify Airbnb within 24 hours. We reached out to Airbnb to find out if travel insurance claims would be affected if you rent accommodation that does not comply with local laws. He replied that they "recommend that people take the same precautions that they would use any other type of accommodation when traveling – that is, use common sense when dealing with accommodation. 'valuables, purchase travel insurance and check policy details for any exceptions that may apply. "