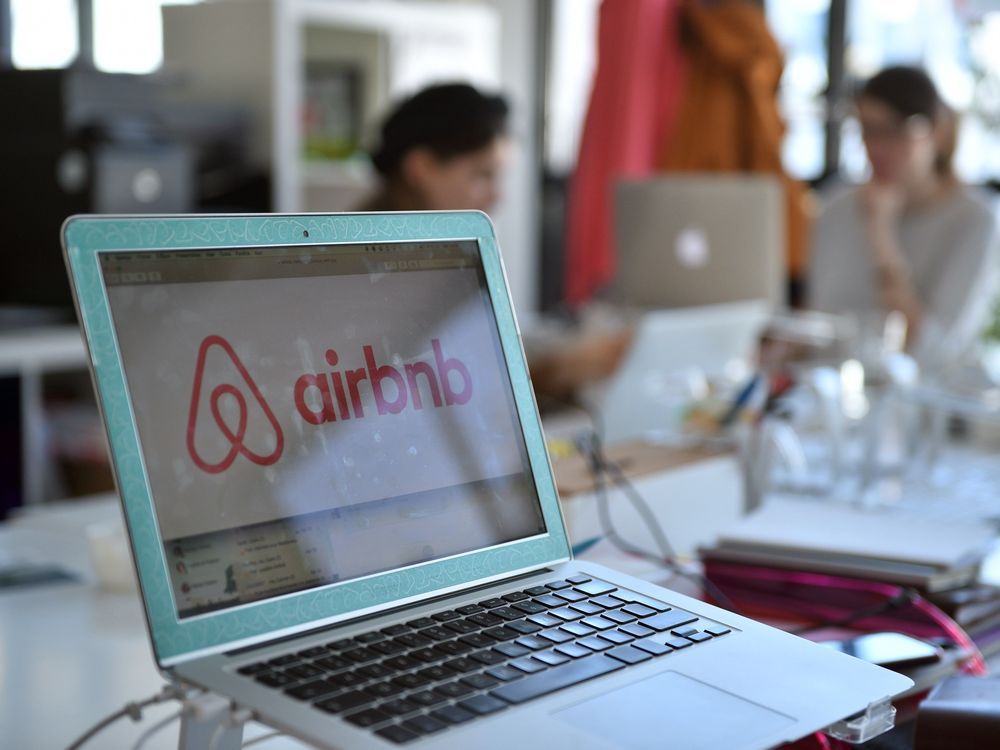 Alleged West Island Party Hall Incites Changes to Bylaws Targeting Airbnb
Pierrefonds is preparing to adopt a regulation that will modify the definition of short-term tourist rentals and restrict the location of these rentals.
Content of the article
When you think of booking a Airbnbyou think London, Rome or Paris or, closer to home, Old Montreal. Pierrefonds-Roxboro probably wouldn't be at the top of your list of tourist destinations. Still, at least one Airbnb in the borough had neighbors complaining to the mayor.
Content of the article
Mayor Jim Beis and council are set to pass a bylaw this month that will change the definition of short-term tourist rentals and restrict the location of these rentals.
"We are not downtown. It's not what you would consider a tourist area," Beis said. "So what's their motivation for coming here?"
Content of the article
A quick internet check shows there are Airbnbs operating in several West Island municipalities, prompting mayors and their councils across the region to study bylaws already in place to see if any changes are necessary.
An Airbnb is not a thing. It can be a bedroom with an adjoining bathroom; a basement suite or a fully furnished multi-bedroom home with an in-ground pool.
In the case of Pierrefonds-Roxboro, it was a house that would have been transformed into a party palace. Neighbors complained that bunk beds had been set up for maximum occupancy and weekends were dominated by loud, long, booze-fueled parties.
Content of the article
"Renting a room to a student. I get it," Beis said. "But adding bunk beds? Accelerate along the street. Interior and exterior noise. Do we really want this type of activity here?
The amendment to the by-law will group together tourist rentals in a small area in the western part of the borough near Cap St-Jacques where kite surfing is practiced in the summer and snowshoeing in the winter.
Baie-D'Urfé Mayor Maria Tutino said the town received a complaint about a home that was allegedly being rented out as an Airbnb. This was the first time Tutino had heard of Airbnbs operating in the area. She said a careful reading of the city's current zoning bylaw relating to "private tenancies" deems the practice permissible, but council has already begun the process of amending the bylaw.
Content of the article
"The purpose of the amendment is to prohibit the short-term rental (not exceeding 31 days) of single-family rooms and private accommodation — that is, an accommodation unit that is rented for value on a regular basis and whose availability is made public," said Tutino.
If all goes as planned, the amendment should be adopted at the November board meeting.
Pointe-Claire spokeswoman Marie-Pier Paquette-Séguin said the city has not received any complaints about Airbnbs. They are authorized to operate in the residential sector of the Village of Pointe-Claire and, outside the village, one or two rooms of a house can be rented as long as the owner lives there.
Dorval, home to the international airport, has received complaints about noise and activity in one area of ​​the city. Council reviews existing by-law governing tourist rentals, but no decision has yet been taken.
Content of the article
Ste-Anne-de-Bellevue Mayor Paola Hawa said a small section of Maple Street is zoned for tourist rentals, but the only bed and breakfasts operating in that area have closed. Hawa said the situation could change, so the board is considering regulatory options.
"Our interpretation of the law is that you cannot ban (tourist rentals) outright," Dollard-des-Ormeaux Mayor Alex Bottausci said. "But you can restrict the activity to an area in a remote part of town where no one wants to visit."
Bottausci said City Hall has received a few complaints from residents who suspect an Airbnb is operating in their neighborhood, but it's not always easy to verify.
"We're still trying to get the full picture of the situation," he said. "Renting a room is one thing. Renting out your house every weekend for 52 weeks is something else. This disrupts the quality of life of the community.