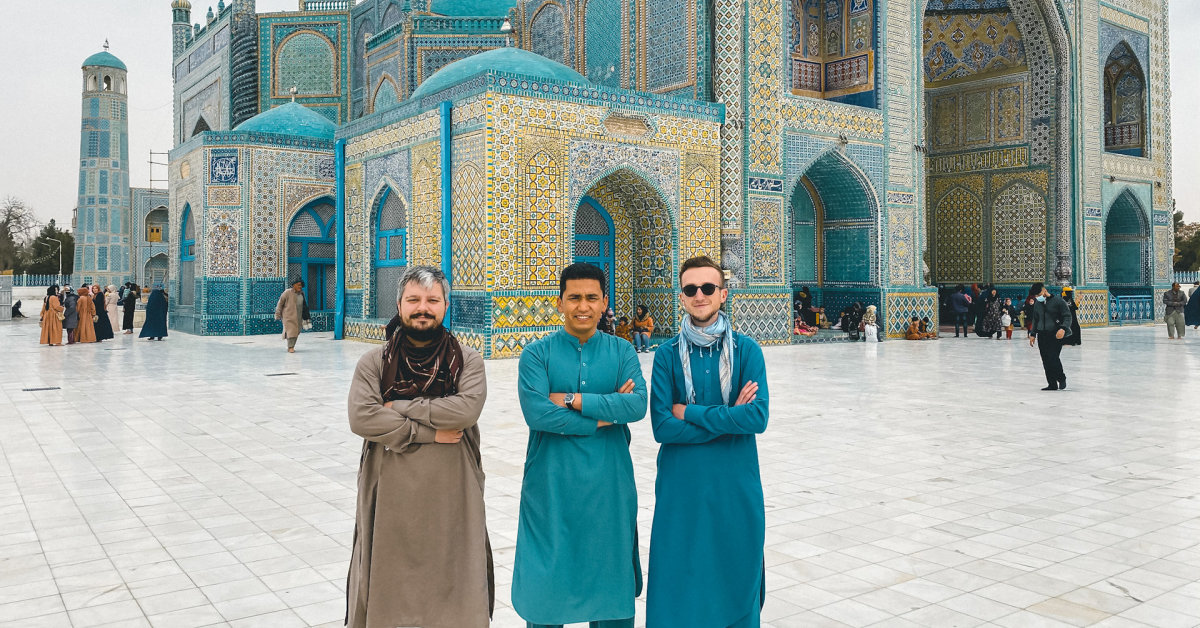 Andrius, 21, has just visited Afghanistan after living in that country for the longest 10 minutes of his life
Andrius Simankovas, a 21-year-old Lithuanian living in Berlin, has been traveling since he was six years old, and after graduating he moved to Germany. While working for Airbnb, he can pursue his travel passion while working – from anywhere in the world.
An enthusiastic traveler not only visits the usual places for tourists, but also looks for original experiences – for example, a few years ago traveled to the North Pole during the polar night.
The pandemic suspended Andrius' travel plans, but did not stop them. He lived and worked in Dubai for a month, warmed up in Mexico, and even climbed Mont Blanc in France. And he has just returned from another exceptional trip – to Afghanistan.
– I usually ask – why Afghanistan? Why not another country where the trip might be easier to organize and implement?
– I remember the day I was sitting with a colleague watching a video report from Afghanistan by blogger Drew Binsky. In it, he wants to choose to go there and see the other side of Afghanistan, not just the one we see on TV. That is what we thought of doing so.
We searched for a trip for maybe a few weeks until we found the right option for us. After booking the tour, we wanted our guide to be the person who hosted Drew Binsky and another blogger from the Yes Theory channel. We were really very happy.
Choose a plan and read without limits
Monthly
plan
001


€
sav

First week – 0.01 €,
later after 3.5 € / month.
Worth it
Annual
plan
279


€
months

Paying immediately
for 12 months – € 33.50
Enter your mobile number and we will send you a code
We've sent the code to your mobile phone. Enter it and read on