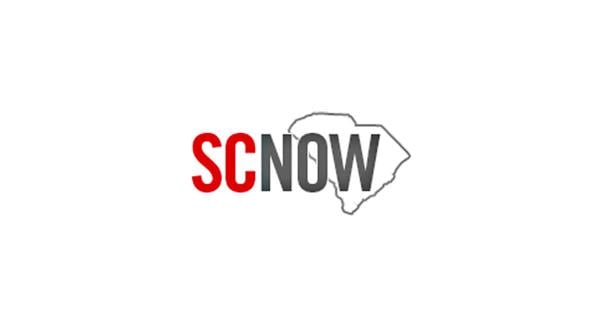 AP Business SummaryBrief at 11:56 PM EST
Mexico tells US it wants to keep talking about trade disputes
MEXICO CITY (AP) — Mexico's economy secretary has proposed a new round of talks with the United States over a dispute over Mexico's energy sector. Mexico hopes to avoid a full-fledged trade complaint under the U.S.-Mexico-Canada trade deal. The United States says Mexico unfairly favors its state-owned electricity and oil companies over U.S. competitors and clean energy providers. U.S. Trade Representative Katherine Tai appears willing to keep talking, but her office said she "stressed the urgency for rapid and meaningful progress" in a meeting Thursday. The two countries also appear to be heading for another trade dispute over a Mexican ban on imports of genetically modified yellow corn products.
Indian coal tycoon Gautam Adani goes green
NEW DELHI (AP) — Asia's richest man, coal tycoon Gautam Adani, made his fortune betting on coal as energy-hungry India grew rapidly after liberalizing its economy in the 1990s. Adani says he wants to be known as the world's largest renewable energy player by 2030, but he is also investing heavily in petrochemicals and conventional energy. Adani has profited enormously since Narendra Modi, India's most influential prime minister in decades, took office in 2014. With a net worth of around $125 billion, the tycoon has diversified into construction, data transmission, media, renewable energy, defense manufacturing and agriculture. industries aligned with government strategic priorities.
Fed-tracked inflation gauge slows to 6%, still high
WASHINGTON (AP) — A closely watched measure of inflation by the Federal Reserve declined but remained elevated in October, likely bolstering the Fed's intention to keep raising interest rates to cool the economy. economy and slow the acceleration in prices. The Commerce Department report showed prices rose 6% in October from a year earlier. That was down from the 6.3% year-over-year increase in September. Excluding volatile food and energy prices, so-called core inflation over the past 12 months was 5%, less than the annual rise of 5.2% in September.
Congress votes to avoid railroad strike amid dire warnings
WASHINGTON (AP) — Legislation aimed at averting a U.S. freight rail strike is heading for President Joe Biden's desk. A bill to avert the strike won final approval on Thursday, clearing the Senate in a bipartisan vote. The bill will bind rail companies and workers to a proposed settlement that was reached between rail companies and union leaders in September. This agreement had been rejected by four of the 12 unions concerned, creating the possibility of a strike. The Senate vote was 80 to 15 and came a day after the House voted to impose the deal. Biden has pledged to sign him quickly.
Jobless claims fall last week
WASHINGTON (AP) — The number of Americans filing for jobless benefits fell back last week and continues to hover around levels suggesting the U.S. labor market has been largely unaffected by aggressive unemployment rate hikes. interest of the Federal Reserve. Claims for unemployment assistance fell to 225,000 for the week ending Nov. 26, down 16,000 from 241,000 the previous week, the Labor Department reported Thursday. The four-week rolling average of claims, which evens out fluctuations from week to week, rose by 1,750 to 227,000. The Labor Department said Thursday that 1.61 million people were receiving unemployment assistance the week ending November 19, up 57,000 from the previous week.
EU nears Russian oil price cap at $60 a barrel
BRUSSELS (AP) — The European Union is closing in on a price cap of $60 a barrel for Russian oil. It is a long-awaited and complex political and economic maneuver designed to keep Russian oil flowing to world markets while limiting President Vladimir Putin's ability to finance his war in Ukraine. EU countries sought to push back the finish line on Thursday after Poland held off for the lowest possible figure. There is a deadline to set the price of cut-price oil by Monday, when a European embargo on Russian crude transported by sea and a ban on marine insurance for such supplies will come into effect.
Average long-term mortgage rates in the United States fall for the third week in a row
WASHINGTON (AP) — The average long-term U.S. mortgage rate fell for the third straight week and has fallen more than half a point since hitting a 20-year high less than a month ago. . Mortgage buyer Freddie Mac reported on Thursday that the benchmark 30-year average fell to 6.49% from 6.58% last week. A year ago, the average rate was 3.11%. Mortgage rates are still more than double what they were at the start of January, which, combined with the continued rise in home prices, has created a significant barrier to affordability for many potential buyers. Sales of existing homes have fallen for nine consecutive months.
Reform candidates lead UAW races with 68% of votes counted
DETROIT (AP) — Members of the United Auto Workers union appear to favor replacing many of their current leaders in an election that stemmed from a federal corruption and embezzlement scandal involving former union officials. Reform candidates are leading in several key positions with around 68% of the votes counted. Many challengers campaigned to reverse concessions made to the companies in previous contract negotiations. This could increase costs for General Motors, Ford and Stellantis, and will almost inevitably push up already high auto prices. With tallies from six of the nine UAW regions tallied, incumbent President Ray Curry had a slight lead over international union official Shawn Fain. Curry got 38.6% of the vote to Fain's 38%. The race will likely go to a second round.
Chicago Fed names ex-Obama adviser Goolsbee as next leader
WASHINGTON (AP) — Austan Goolsbee, who was a top economic adviser to President Barack Obama, has been chosen as the next president of the Federal Reserve Bank of Chicago, the regional federal bank announced. Goolsbee, 53, an economics professor at the University of Chicago and a frequent commentator in opinion columns and television appearances, will succeed Charles Evans on January 9. Evans is retiring after 15 years as head of the Chicago Fed. As head of a regional federal bank, Goolsbee will have a rotating vote on the committee that determines central bank interest rate movements.
Wall Street ends mixed in an uneven start to December
Stocks ended mixed after a patchy trading day and bond yields fell sharply after the government announced that a closely watched Federal Reserve inflation measure had eased in October. The S&P 500 ended down 0.1% on Thursday. The benchmark index has just experienced its second consecutive monthly gain. A day earlier, markets rallied after Fed Chairman Jerome Powell indicated that the central bank may slow the pace of its interest rate hikes. The Fed deliberately slowed the economy in order to rein in stubbornly high inflation. Salesforce collapsed after its co-CEO announced he would step down.
Copyright 2022 The Associated Press. All rights reserved. This material may not be published, broadcast, rewritten or redistributed.