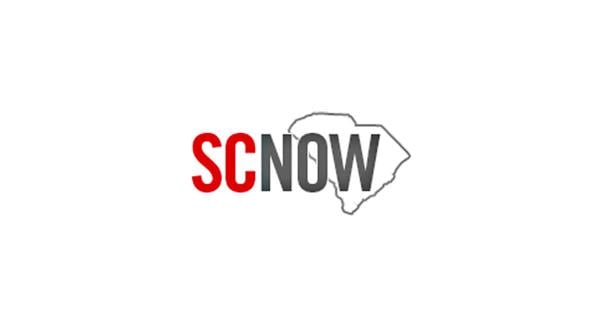 AP Business SummaryBrief at 6:42 p.m. EDT | Business
Social media hammered by growing advertising questions
Social media has had a tough 2022 with lingering questions about ad spend and a $44 billion Twitter takeover that may or may not happen, depending on which Elon Musk tweet you read. And on Monday night, Snap issued a rather dire earnings warning, saying the "macroeconomic environment has deteriorated further and faster than expected" since last month. All social media is in competition for advertising money, which is increasingly threatened by soaring inflation and changes at Apple Inc. that may restrict the information social media platforms can collect about users , an important selling point for advertisers. Shares of Snap fell 40% at the opening bell on Tuesday, and shares of Meta Platforms, Twitter and Alphabet all fell alongside it.
Stock market crash unsettles Americans considering retirement
Americans about to retire face a stark choice as they watch their nest egg dwindle: stay the course or keep working. A stock market crash this year took a big bite out of investors' portfolios, including retirement plans like 401(k)s. The S&P 500, the benchmark for many index funds, is down about 17% since its all-time high in early January. The abrupt reversal after a 2021 banner for Wall Street was particularly troubling for those planning to retire sooner rather than later and banking on a healthier stock portfolio to help fund their after-work lifestyles.
Crash in tech stocks drags Wall Street down
NEW YORK (AP) — A collapse of several major companies weighed on the stock market on Tuesday, leaving most major indexes lower. The S&P 500 index fell 0.8% and the Nasdaq composite, which is heavily weighted to technology companies, lost 2.3%. Big gains for McDonald's and UnitedHealth helped lift the Dow Jones Industrial Average 0.2%. A stern earnings warning from Snapchat's parent company prompted investors to dump shares of major social media companies. Snap fell 43.1%, while Facebook's parent company lost 7.6%. Retailers and banks also fell. The 10-year Treasury yield fell sharply, to 2.76%.
US ends Russia's ability to pay international investors
WASHINGTON (AP) — The United States will close the last avenue for Russia to repay its billions in debt to international investors on Wednesday, making a Russian default on its debts for the first time since the Bolshevik Revolution almost inevitable. The Treasury Department said in a notification on Tuesday that it does not plan to renew the license to allow Russia to continue paying its creditors through US banks. This window closes at midnight Wednesday. Without a legal way to pay its creditors, Russia will almost certainly default on its obligations this summer.
ExxonMobil loses bid to quash climate change lawsuit
BOSTON (AP) — Massachusetts' highest court has rejected a bid by ExxonMobil to dismiss a state lawsuit that accuses the oil giant of misleading the public about the role its products play in climate change. The 2019 lawsuit filed by Massachusetts Attorney General Maura Healey alleges that Exxon launched an effort, "recalling the tobacco industry's long campaign of denial about the dangerous effects of cigarettes," to mislead consumers and investors on climate change. A phone message seeking comment was left with Exxon, which denied spreading misinformation about the contribution of fossil fuels to global warming.
EXPLAINER: What is the Quad des 4 nations, where does it come from?
TOKYO (AP) — Leaders of the United States, Japan, Australia and India gathered in Tokyo on Tuesday for a so-called Quad summit. The name comes from the Quadrilateral Security Dialogue. It started as a loose partnership after the devastating Indian Ocean tsunami in 2004, when the four countries provided humanitarian aid and disaster relief. It was made official by former Japanese Prime Minister Shinzo Abe in 2007, but then fell dormant until it was resurrected in 2017. The Trump and Biden administrations saw the Quad as a key way to gain more focus on the Indo-Pacific region, particularly as a counterweight to China's assertive actions
In Davos, Kerry cites the progress of the Chinese-American climate group
DAVOS, Switzerland (AP) — John Kerry, the top U.S. climate change official, said the United States and China are making progress in building a group of experts from both countries to work toward rapid emissions reductions of greenhouse gases. Kerry made the comments while attending the World Economic Forum in Davos, Switzerland. It comes as government and business leaders debate whether oil and gas companies can or should be part of the future transition to renewable energy such as wind and solar. The matter is both practical and urgent, as Russia's invasion of Ukraine has forced many countries that depended on Russian oil and gas to rapidly change their energy supplies.
Biden: Leaders in 'dark hour' after Ukraine invasion
TOKYO (AP) — President Joe Biden has warned fellow leaders of the informal Indo-Pacific security coalition known as the Quad that they are "going through a dark hour in our shared history." His warning comes as Russia continues a brutal war against Ukraine. Biden called for greater Indo-Pacific leadership in efforts to stop Russian aggression at the start of a summit Tuesday with the leaders of Australia, India and Japan. Biden did not directly call any country. But his message appeared to be a nudge to Indian Prime Minister Narendra Modi, with whom differences persist over how to respond to Russia.
Ford pays $19 million to settle fuel economy and payload claims
SACRAMENTO, Calif. (AP) — Ford Motor Company has settled claims by 40 U.S. state attorneys general that the company made misleading claims about the fuel economy and payload capacity of some of its vehicles. The company agreed on Tuesday to pay $19.2 million to the states and to refrain from making misleading advertising claims. Attorneys general say Ford misled consumers about how far its 2013-2014 C-Max hybrid cars traveled on one tank of gas. They also said that Ford inflated the payload capacity of its 2011-2014 Super Duty pickups. Ford said in a statement that he is pleased the investigation has been resolved without a court finding of improper conduct.
Lawsuit accuses 3 automakers and a parts maker in airbag case
DETROIT (AP) — A class action lawsuit accuses three automakers and a parts maker of knowingly selling vehicles containing airbag inflators that could explode. Two deaths and at least four injuries have been linked to such explosions. The federal lawsuit names ARC Automotive Inc. of Knoxville, Tennessee, which manufactured the inflators and sold them to airbag manufacturers. Airbag makers have in turn sold them to General Motors, Ford and Volkswagen, which are also named in the lawsuit. The five plaintiffs are owners of vehicles equipped with ARC inflators who claim that defective airbag parts were not disclosed when they made their purchases.
Copyright 2022 The Associated Press. All rights reserved. This material may not be published, broadcast, rewritten or redistributed.