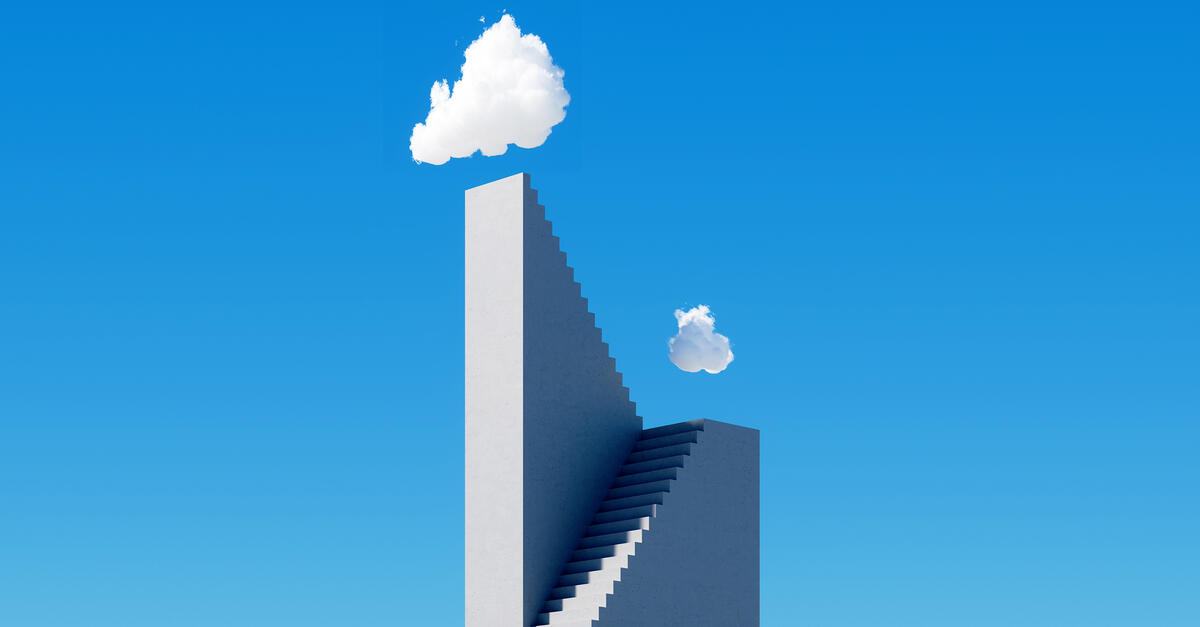 Are you considering a platform strategy? It's time to move
Platforms have shaken up industries and made household names like Uber and Airbnb. As the concept becomes more entrenched, traditional and everyday businesses seek to capitalize on a platform strategy to innovate new products and services and stay abreast of fierce competition.
A digital platform is an environment that connects different groups, allowing participants to benefit from the presence of others. Accenture called digital platforms "the most profound and global macroeconomic change since the industrial revolution." Half of companies surveyed by Accenture identified platforms as central to their business strategy, with 40% citing platforms as a critical enabler.
A panel of experts at the 2021 MIT Platform Strategy Summit provided perspective on how and when companies should adopt the platforms and how to compete through business model innovation.
The bottom line: Whether it's driven by a fear of being left behind or a thirst for new opportunities, platforming is here to stay.
Platforms work for most businesses, and now is the time to move
The right time for companies to start executing a platform strategy is now, especially since more agile competitors are likely already doing so. "Organizations need to move now, because if they don't, their competitors will," said Marshall Van Alstyne, professor at Boston University and visiting scholar at MIT's Digital Economy Initiative. "Someone is going to come up behind you, and you have to run really, really hard to stay ahead of the pack."
Platforms aren't just for newbies or emerging industries – the concept has merit for traditional industries where data, artificial intelligence, and machine learning can drive change. In fact, any data-centric issue that could benefit from collaboration is a candidate, noted Bruno Zerbib, executive vice president and director of platform and technology at Schneider Electric, which operates platforms for make energy delivery more automated and self-healing. .
"Sustainability requires a lot more intelligence, analysis, more AI and more value adding to what we've done," Zerbib said. "This is one of the main drivers that motivates us to accelerate the migration to the platform game. To make sure we continue to deliver that value.
Government services are a barrier to platform transformation, in part because of challenges around data privacy and AI. "The government is so obsessed with ownership of the dataset and bureaucratic processes that they are becoming inadequate [for platforms] as a result of that, "said ThembaLihle Phillip Baloyi, founder and executive director of auto insurance company Discovery Insure Ltd. "They are not agile enough.
It is possible to compete with the giants of the platforms
Given that the platforms are dominated by tech giants like Apple, Google, Amazon, Facebook, and Microsoft, among others, it's only natural for an average business to wonder how it can compete. Still, panelists said the industry's domain expertise, strong customer relationships, and willingness to collaborate with partners provide an opening for companies that are not tech giants to succeed.
"Platform companies that are born on one platform cannot cover all industries with the same depth," said Emma McGuigan, global head of intelligent platform service at Accenture. "Knowing your customer is your strength – leverage it with partners, and that will help drive the rotation to a platform business. "
Sticking to your knitting is leverage. Another is to take advantage of the technologies available to design the platform rather than starting from scratch. For example, building your own virtual agent requires investments in data scientists and researchers with natural language processing and modeling skills, but offerings such as Microsoft Power Virtual Agent can help a business grow. 'find it there most of the time.
"You can take a bot framework and cognitive services, from Microsoft or another party, and put them together," noted Sophia Velastegui, director of AI technology for Dynamics 365 applications at Microsoft. "It strengthens your technological capability while going to market much faster. "
Artificial intelligence, the backbone of any platform strategy, can also be addressed quickly through available services and open application programming interfaces. Adopting tools and processes built around ML Ops, a set of machine learning practices, will help streamline the management of AI solutions and accelerate the platform's success, said Velastegui.
Promote the platform's strategy and culture
Since the success of the platform depends as much on culture as it does on engineering and technology practices, it is important for organizations to gain both bottom-up support from the grassroots as well as commitment from The direction. Pilot projects can be nurtured and tested locally, but it really takes top management commitment to promote a platform vision, engage with the right partners, and gain buy-in from across the company.
"It's about engaging the culture and changing the behaviors to be in a very different way – being data-driven," said McGuigan of Accenture. "It has to be done, sponsored and led from top to bottom. "
An agile approach keeps the CFO off your back
The economics of the platform is one of the most difficult issues to solve, given the huge lag between investing in a platform and monetizing the initiative. It is best to promote the platform in the context of a multi-use value proposition and adopt agile methods to deliver benefits as soon as possible. That means delivering a minimally viable platform, or what Baloyi calls a "minimally friendly" platform, that will engage customers and present long-term value.
"You have to have a long-term architectural vision to understand your platform vision, but at the same time be extremely agile and try to get value as quickly as possible," said Zerbib of Schneider Electric.
When changing your business model, it's just as important not to kill your cash cow or core industry and to think bigger as it is to make the transition as a single business. On the contrary, it takes investing in real partnerships and ecosystems to make a platform strategy a reality, McGuigan said.
"The partnership is not about a vendor model where it's about so much money for so much salary or so much compute resources," she said. "It's really thinking differently about shared results that everyone benefits from. "