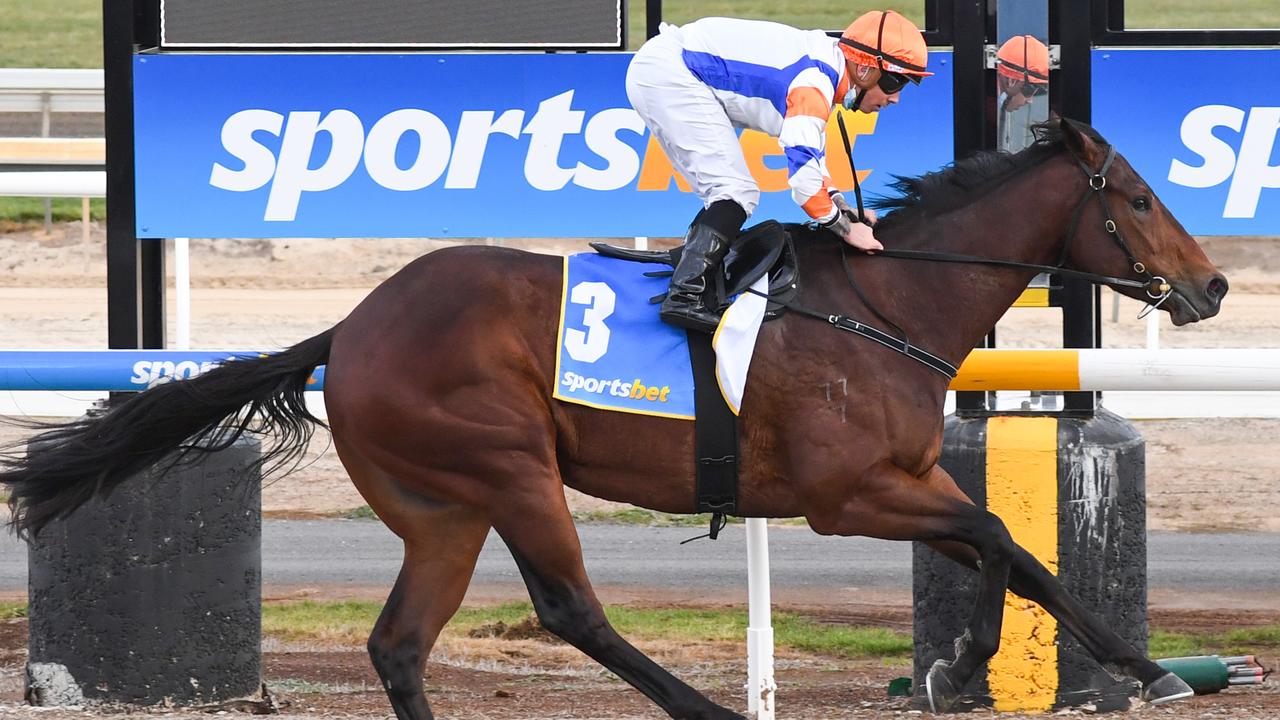 Ballarat Synthetic tips, best bets: My Boy Birmingham looks tough to beat
Herald Sun form analyst Gilbert Gardiner leads the rule at Friday's Ballarat Synthetic meeting.
BEST BET
FRENCH COMET (R3 No.2 – $2.50)
Inside, draw a bonus and trained locally. Found a better last start but should have every chance to break through.
NEXT BEST
DOC O'CONNOR (R1 #3 – $3.60)
Given the weather and showed up well at a recent Cranbourne trial. Thrown into the deep end at two, making the rounds of Listed races, but no match then. Will find it easier. Market movement?
MY BOY BIRMINGHAM (R7 No.2 – $2.25)
Won four of six starts at Ballarat, as well as two placings. Is the horse they all need to run.
VALUE BET
BAKERSFIELD (R2 #1 – $18)
A rhythm in its infancy and hated racing in traffic, stuck on the rail. On the inside, the draw doesn't help, but with luck and clear air up the straight he could feature from range.
SWISS HERO (R7 No.4 – $21)
Never a fresh factor at Caulfield but steals second (4:2-1-0) and trained locally. Declan Bates a double winner on the gelding Pierro.
THE JOCKEY
DEAN HOLLAND
AVOID ME (R1 No.6 – $1.90), DAVELLIOM (R6 No.7 – $10), MY BOY BIRMINGHAM (R7 No.2 – $2.25) and PENFRIEND (R8 No.4 – $2.40 $)
Originally published as On The Punt: Ballarat Synthetic Specialist My Boy Birmingham Looks Tough To Beat On Friday