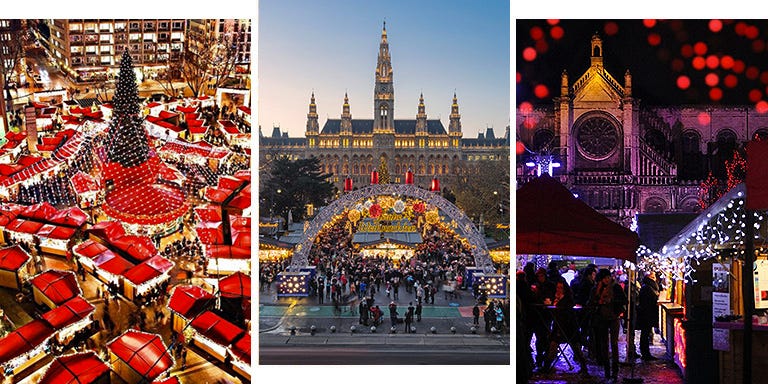 Best Christmas markets in Europe 2022
What better way to enter the Christmas mind that with a good old Christmas market break in Europe?
As the festive season approaches, an array of the best Christmas markets are opening up across the continent, bringing the delicious scent of candied almonds and mulled wine into the air.
Some of the best Christmas markets in Europe offer snowy scenes, cute chalets selling gifts, Christmas tree decorations and plenty of gourmet treats. It's the perfect opportunity to stock up on gifts for your loved ones, while soaking up the festive atmosphere – and sipping a German beer while tucking into pretzels, sausages and gingerbread.
Whether you're looking for the best Christmas markets in Germany or a festive shopping experience in a cool city like Berlin or Amsterdam, these are the best Christmas markets in Europe, whatever your budget.
We've selected the most beautiful Christmas markets in Europe, with our best suggestions for hostels, Airbnb and hotels to help you book a stress-free stay Winter vacation.
We earn a commission for products purchased through some of the links in this article.
Advertising – Continue Reading Below
Advertising – Continue Reading Below