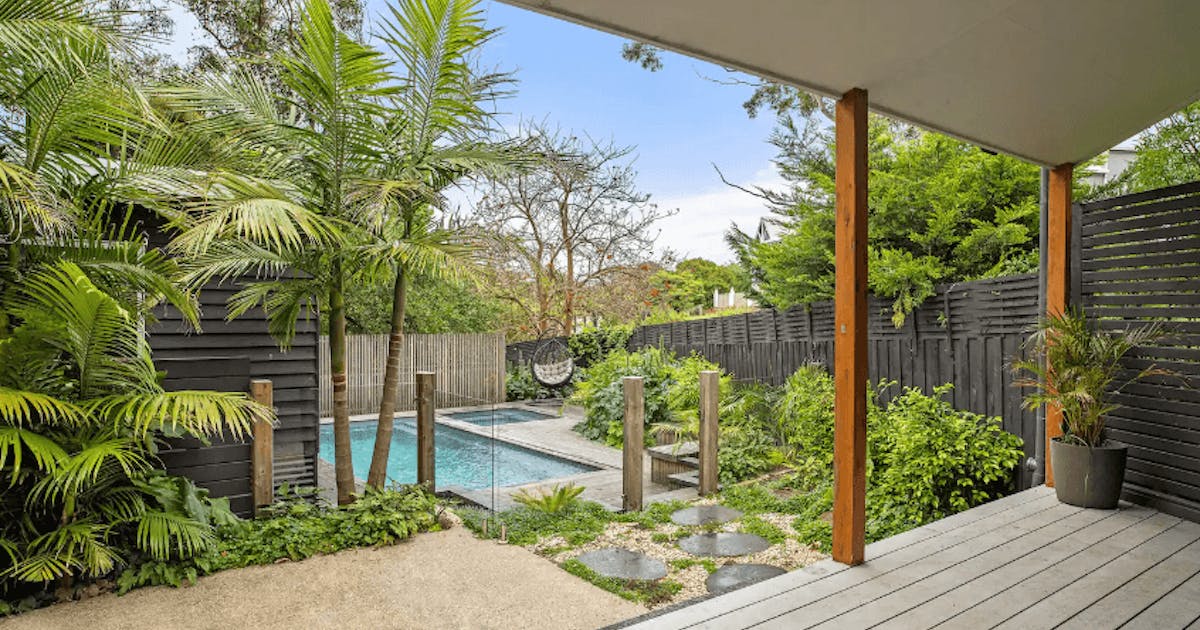 Best Phillip Island Airbnbs | Melbourne City List
If you're planning on packing the car to drive to Phillip Island to see the beloved penguins or escaping to Cape Woolamai, you'll want to have a decent place to stay. Don't get me wrong, Phillip Island is beautiful, but you want to be cozy and comfortable after a long day of sightseeing and surfing, so we've found a few picks for you.
Here are the best Phillip Island Airbnbs to book at:
Architectural seaside house
NEWHAVEN
If you're looking for something eclectic, artsy and private, look no further than the Architectural seaside house. The house is made of mud bricks and recycled wood and has a wonderful vine-covered pergola under which you can sit with a book in your hand. Speaking of books, there's basically an entire library at your disposal and a glass wall in the main living area that gives you stunning views of the forest-like garden. High wooden ceilings and white walls give a distinctly bohemian vibe, and you're only a 5-minute drive from some of Victoria's best beaches.
The shed house
SILVER LEAVES
You can recognize The shed house from the cover of Domain Magazine, where it was praised for being built with ingenuity and intention. The open barn vibe of the place doesn't mean it's rustic in any way; being built in 2020 means all furnishings are as close to new as possible. There are 2 loft bedrooms, indoor and outdoor tubs and a backyard with a huge outdoor fire pit for bonfire evenings. On top of that you have the benefits of a pretty little neighborhood on your doorstep, and it's only a short drive to Cowes and the rest of the wonderful beaches nearby, making it an out-of-town candidate. par as one of the best Airbnbs in Phillip Island.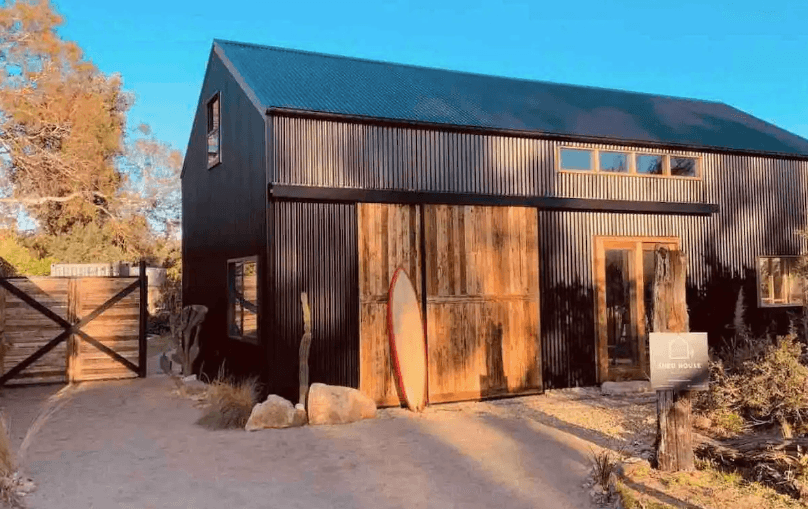 270 Degree Ocean View Escape
SURFING BEACH
When they talk about ocean views they are probably referring to this location because this 270 Degree Ocean View Escape has nearly 3 walls that have been windowed for your viewing pleasure. This place is perfect for a large group, as there are up to 15 guests allowed, and they have all the perks of a pool table, arcade machine (with over 1200 games), a ping-pong table and a dart board. This is a seriously beachfront residence, with Surf Beach just 200 meters away. Just outside the house there is even a nature reserve where you might just spot an echidna or a rogue wallaby.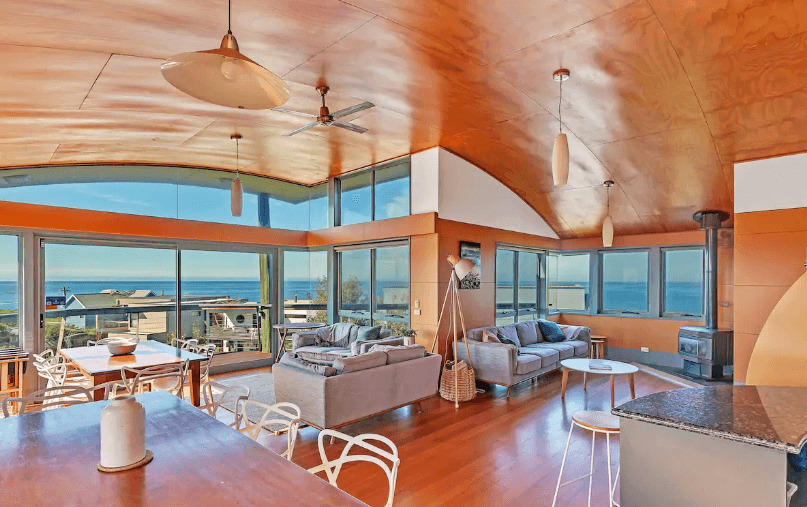 Stunning Home at Surf Beach
SURFING BEACH
This bright, airy, and spacious property sits directly across from the sand dunes that lead to the surf beach, making it one of Phillip Island's top Airbnbs for its location alone. That aside, Stunning Home at Surf Beach is indeed a marvel, with a huge garden outside its front door, so don't be afraid to bring your four-legged friend with you. The outdoor patio has a built-in table, perfect for breakfast or even a romantic evening dinner. The sunken tub is great for relaxing after a long day of waves, this place definitely has something for everyone.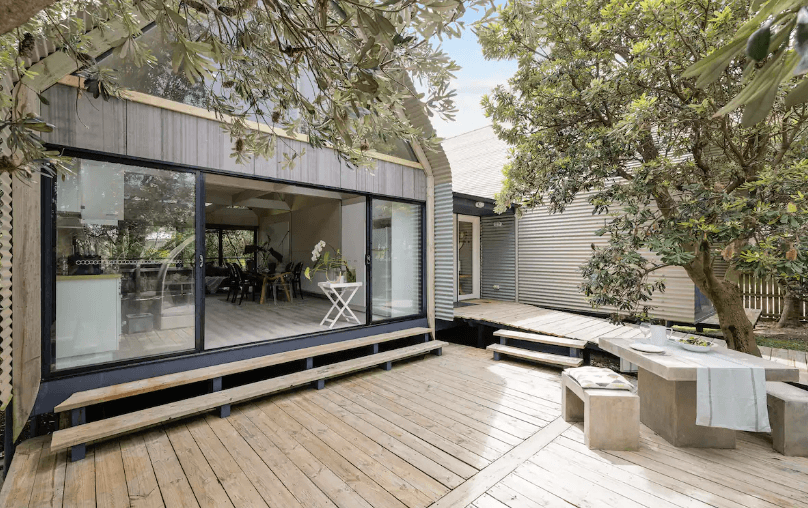 Lakehouse Estate with private lake
NEWHAVEN
Don't say we didn't warn you, this one is as boujee as they come. What else would you need your own private helicopter for, if not to stay at Lakehouse Estate? Equipped with its own airstrip and a beautiful private lake, this 3-acre Airbnb is a place you'll never want to leave, making it a clear contender for Phillip Island's best Airbnb. The rooms have a fabulous view, even of the lake itself, which you can canoe on with the canoes provided by the host. There's even a gym inside the house in case you don't want to give up those gains while on vacation, and an in-ground trampoline and basketball court for fun.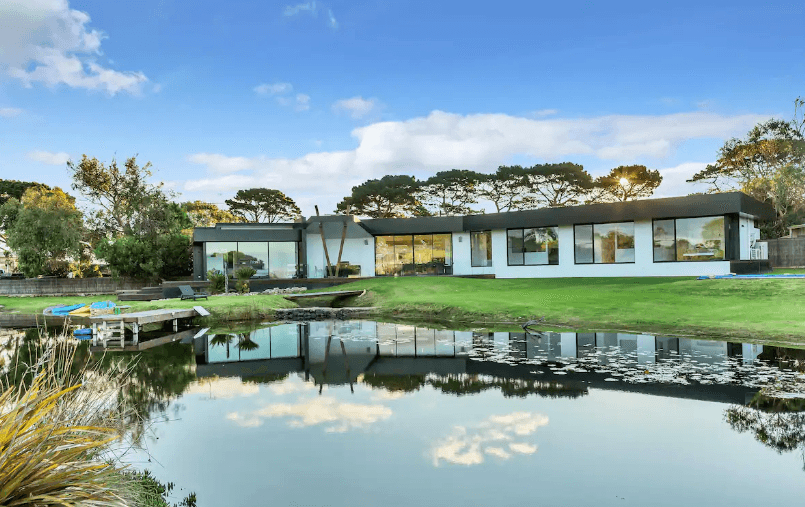 Island getaway with pool
COWES
Within walking distance of Lovers Walk beach, and right next to the Cowes and a great pool to dip into whenever you feel like it, the island escape bears its name very well. It is wide and spacious, with an open kitchen design and a breakfast bar island. Honestly, this place is so pretty you probably won't want to leave it too often, and it can accommodate up to 7 people, making it the perfect group getaway. The open air outdoor space is great for entertaining and you have plenty of privacy as it is fully fenced.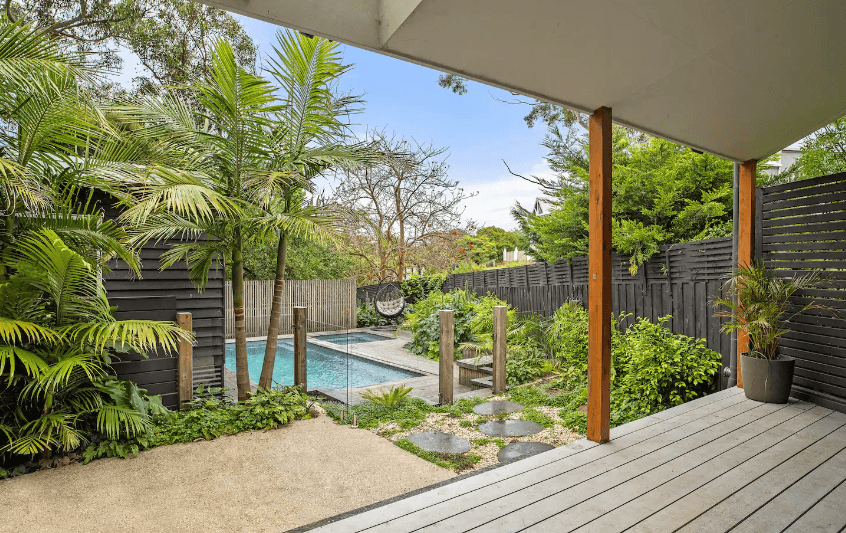 Chalet Kilara
COWES
Chalet Kilara looks like something out of a romance movie, with soft warm lighting illuminating the whole house. The floors are heated so you never get cold feet, and you're only a short walk to the beach down your own private path, making this one of Phillip Island's best Airbnbs. Recently refurbished, Kilara Cottage has all the amenities for a fabulous stay, including outdoor sun loungers, an outdoor dining area and a cozy indoor fireplace. There is a fully equipped kitchen if you are looking to cook up a storm this chalet will not disappoint.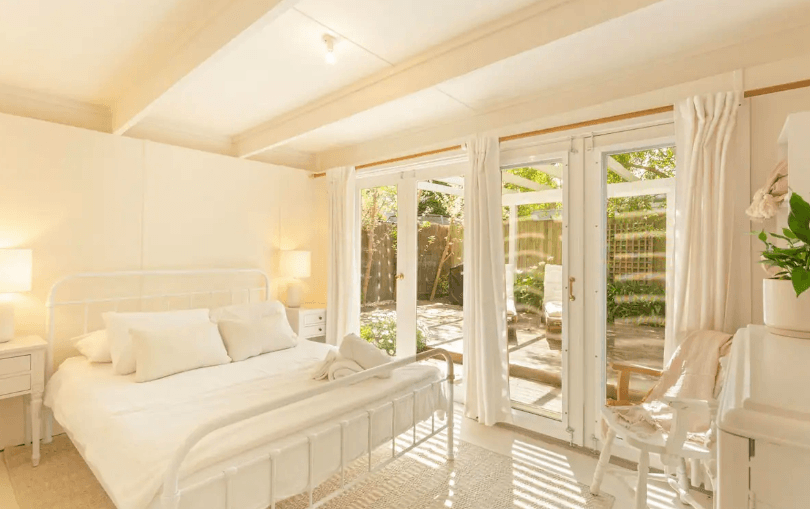 Discover the best beaches in Victoria this way.
Image credit: Airbnb
Editor's Note: Urban List editors independently curate and write things we love and you'll love too. Urban List has affiliate partnerships, so we earn revenue from your purchase.