BURR transforms 1970s apartment into experimental accommodation in Madrid
BURR – the architectural studio formerly known as taller de casquería – has completed a radical renovation of a modest 40m² apartment in Madrid, Spain. located in a 1970s building on joan margall street, the original layout was compartmentalized into different rooms for each function. with this recent transformation, BURR has done away with solid walls and replaced them with textile partitions to create a fluid and adaptable home.
pictures of maru serrano
the previously compartmentalized apartment contained two bedrooms, a bathroom, a living room and a kitchen. BURR's design team dismantled the divisions between the spaces and dissolved the limits of the uses associated with each of them. the only solid walls in the apartment are now those that contain a central core for the toilet, shower and other services.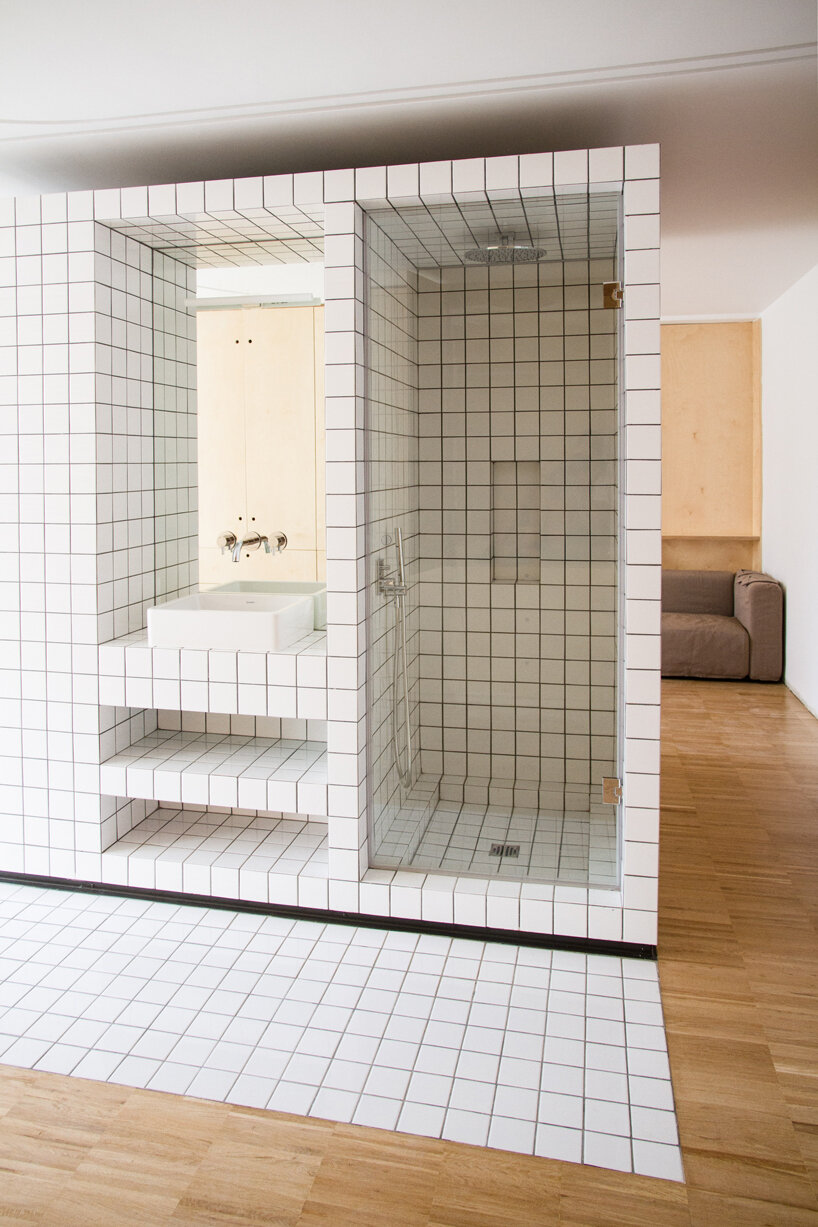 the rest of the floor plan is open, allowing different functions to blend into each other; residents sleep in the bathroom and shower in the living room. wooden parquet floors and white plaster walls extend throughout the apartment, except for the white tiled box in the middle of the floor plan, which also connects to the kitchen to signify the wet functions of the House.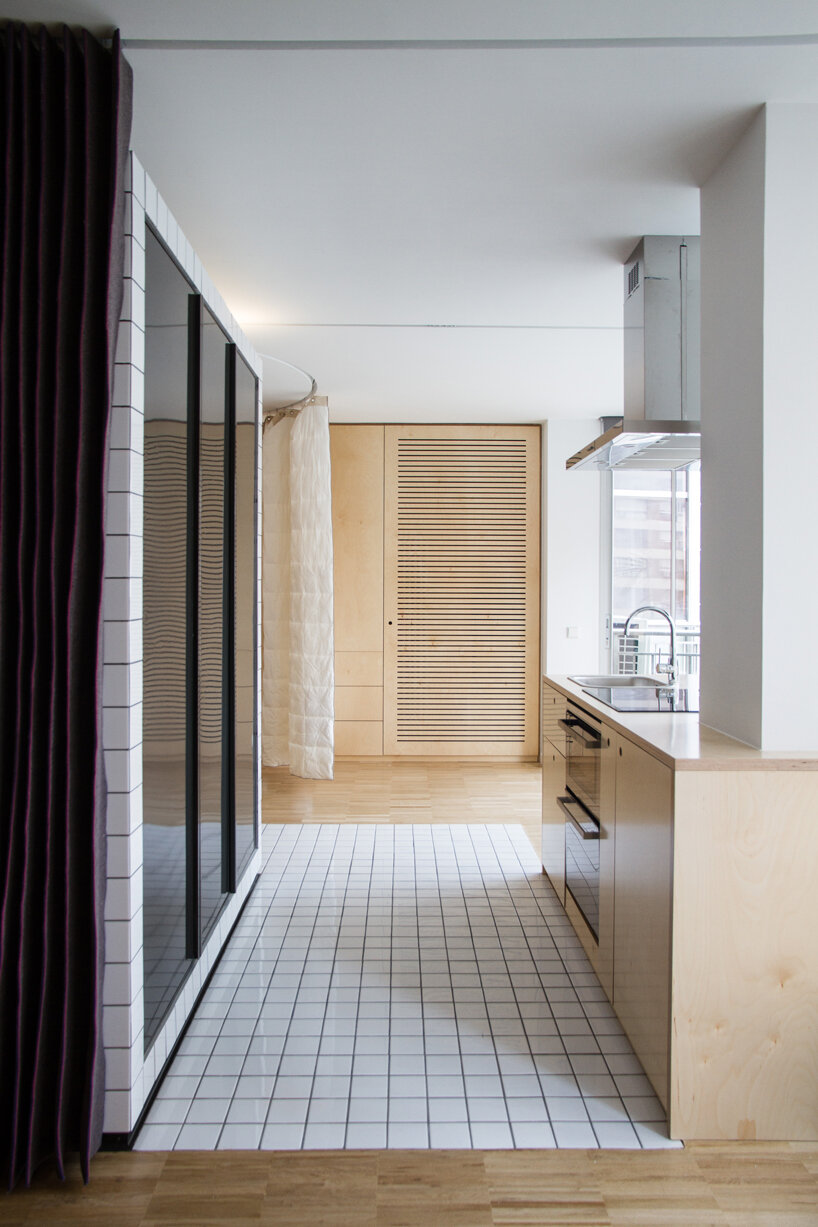 instead of solid walls, BURR installed rails in the ceilings, where textile partitions designed in collaboration with rubén gómez are hung. thanks to these retractable elements, residents can only enjoy their privacy when they need it. a study capsule can be installed, a bedroom can be isolated, or the kitchen can be hidden. the curtains which delimit these spaces materially reflect the activities they are intended to house; the bedroom is wrapped in a curtain made of quilts while the study can be closed with a curtain made of folded felt strips.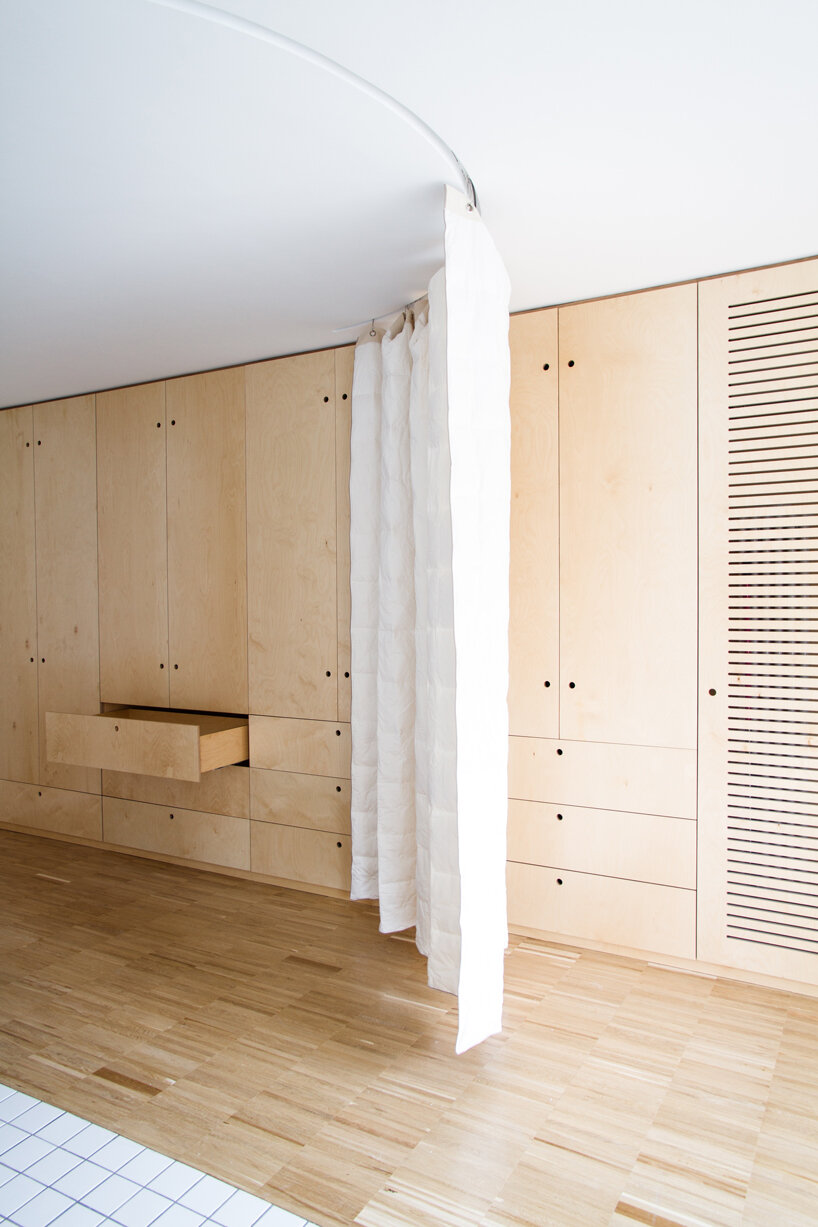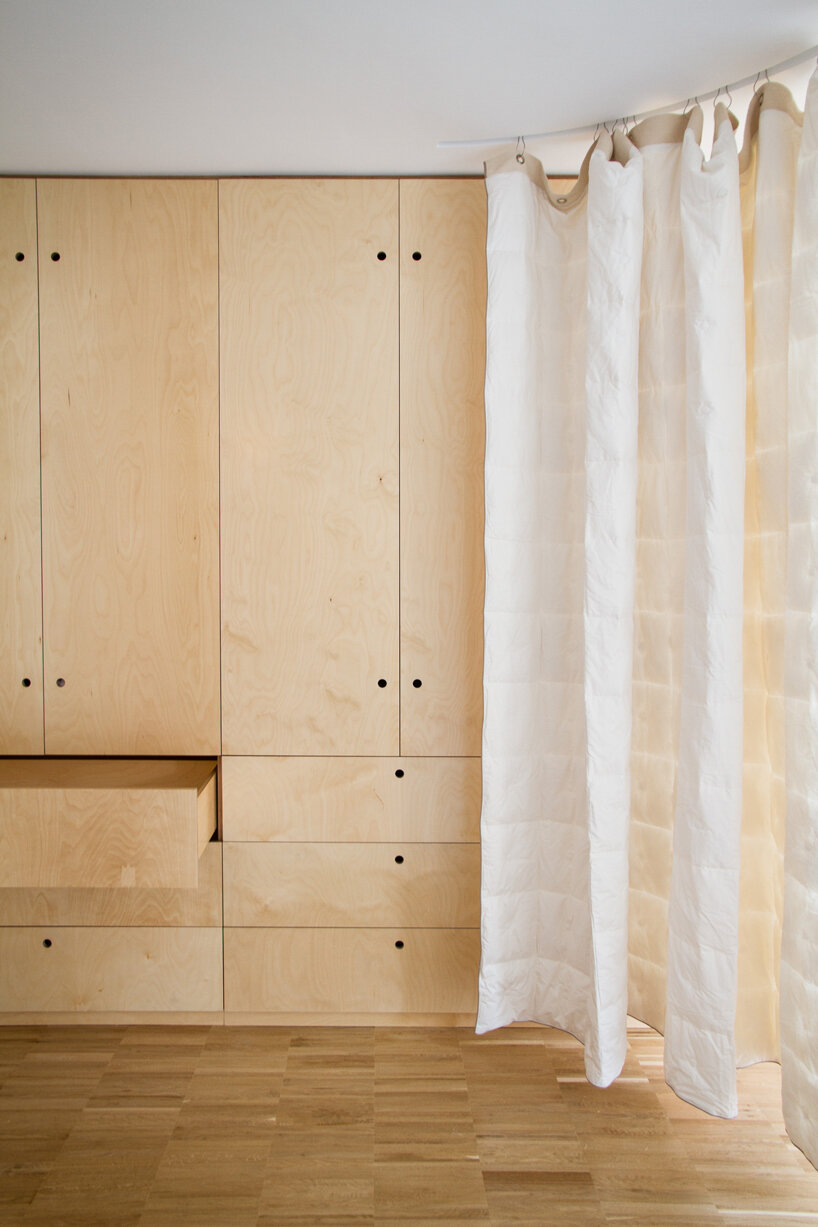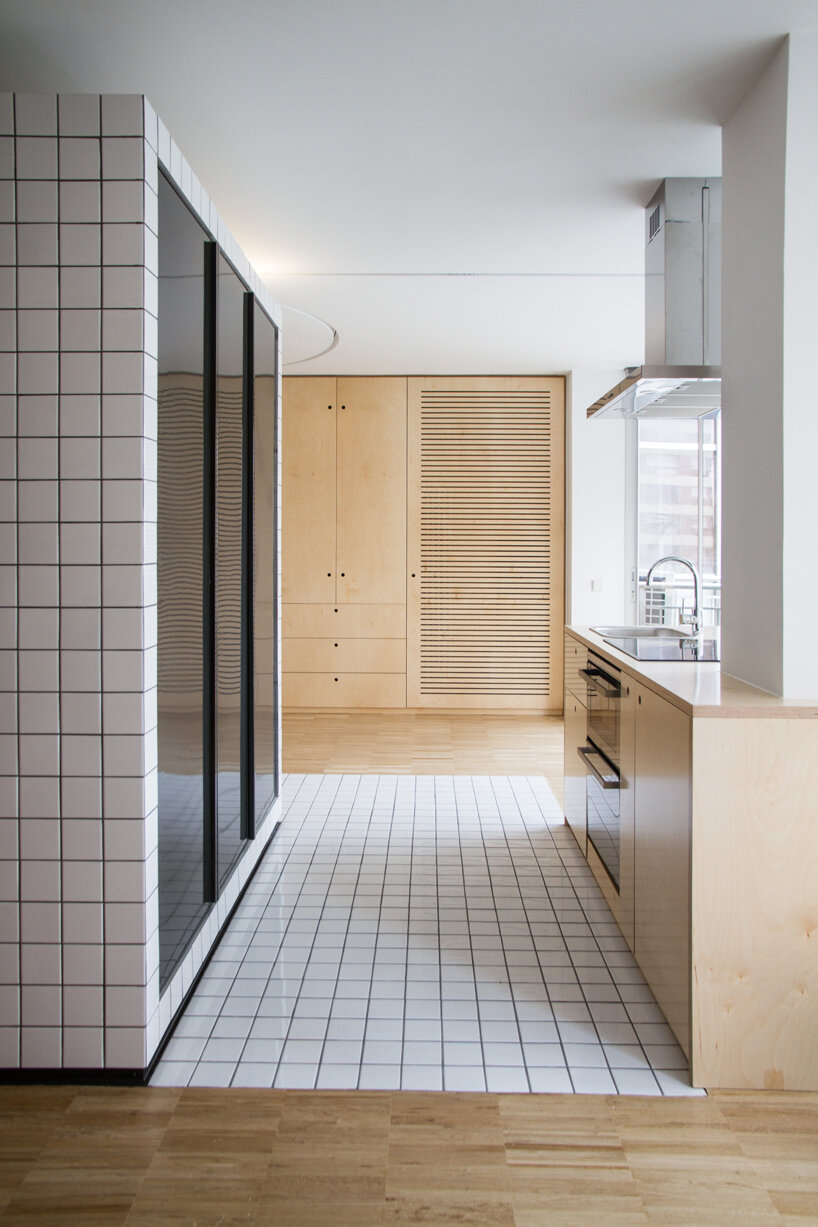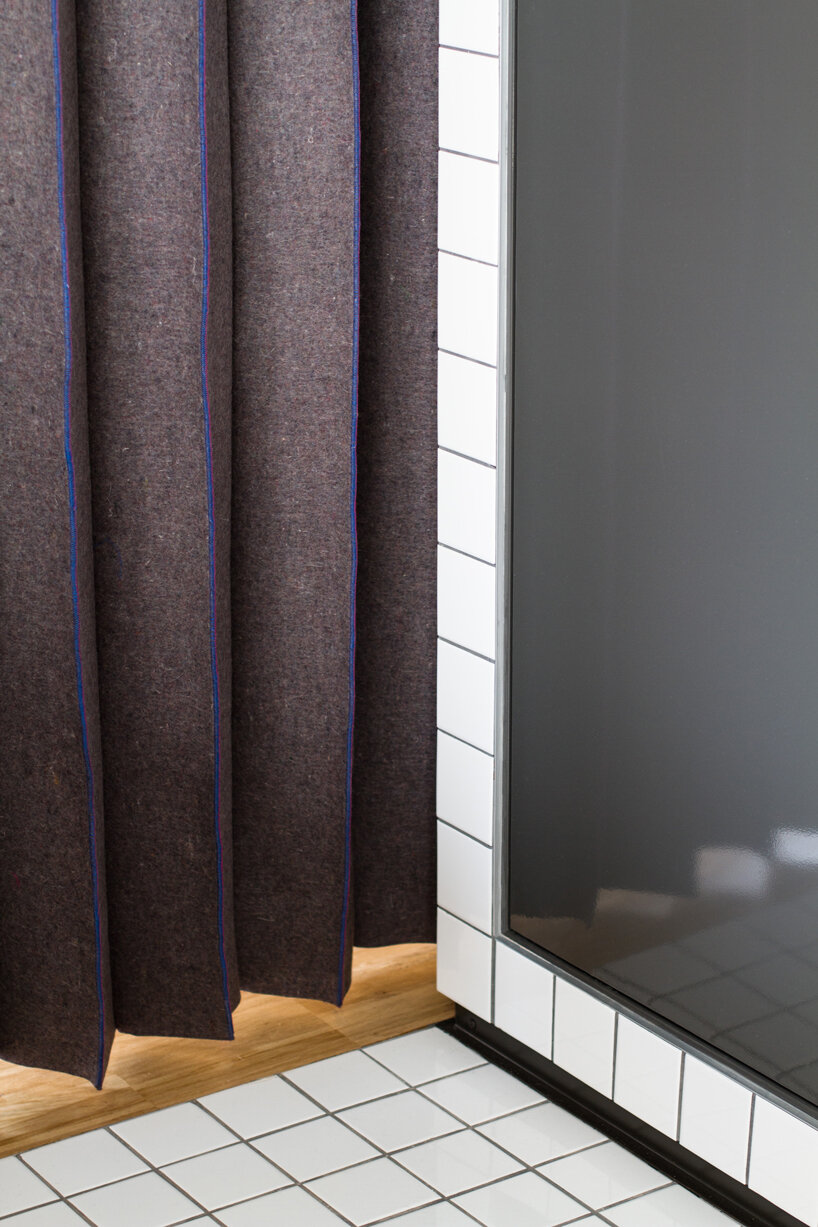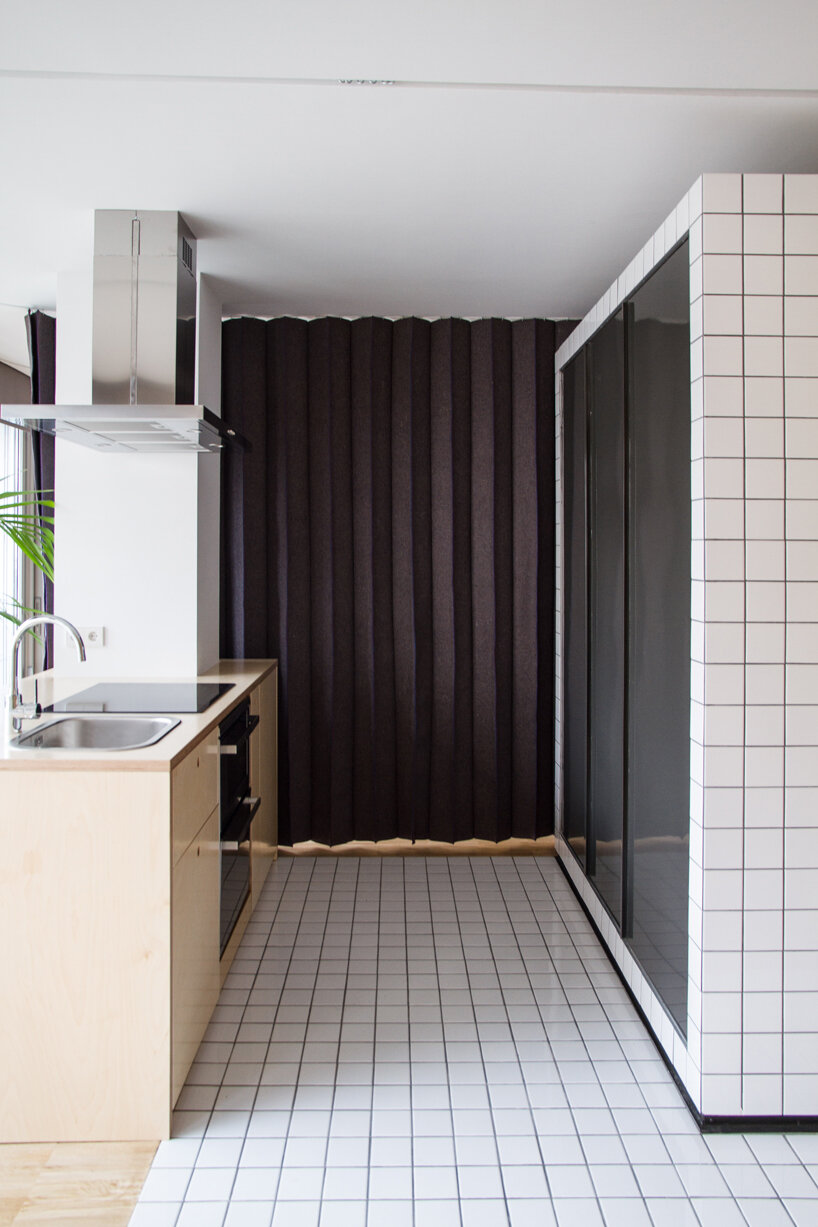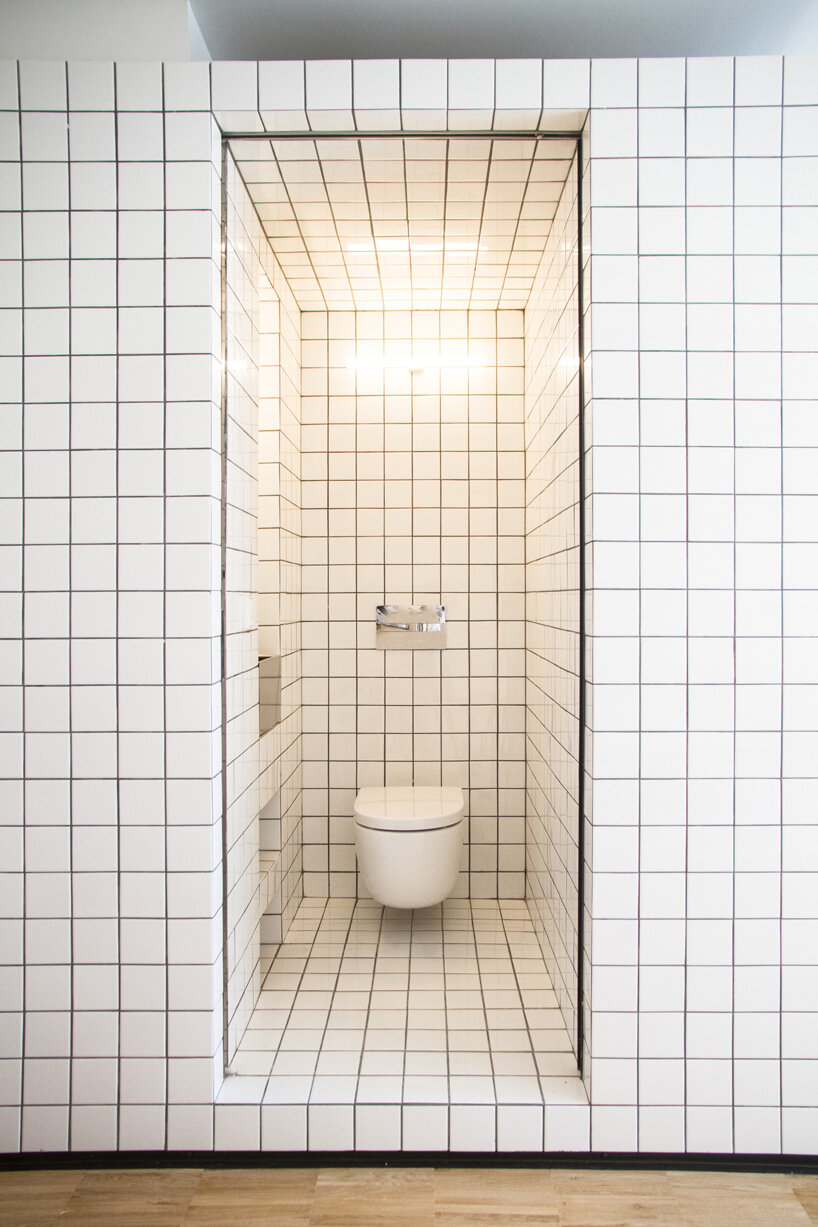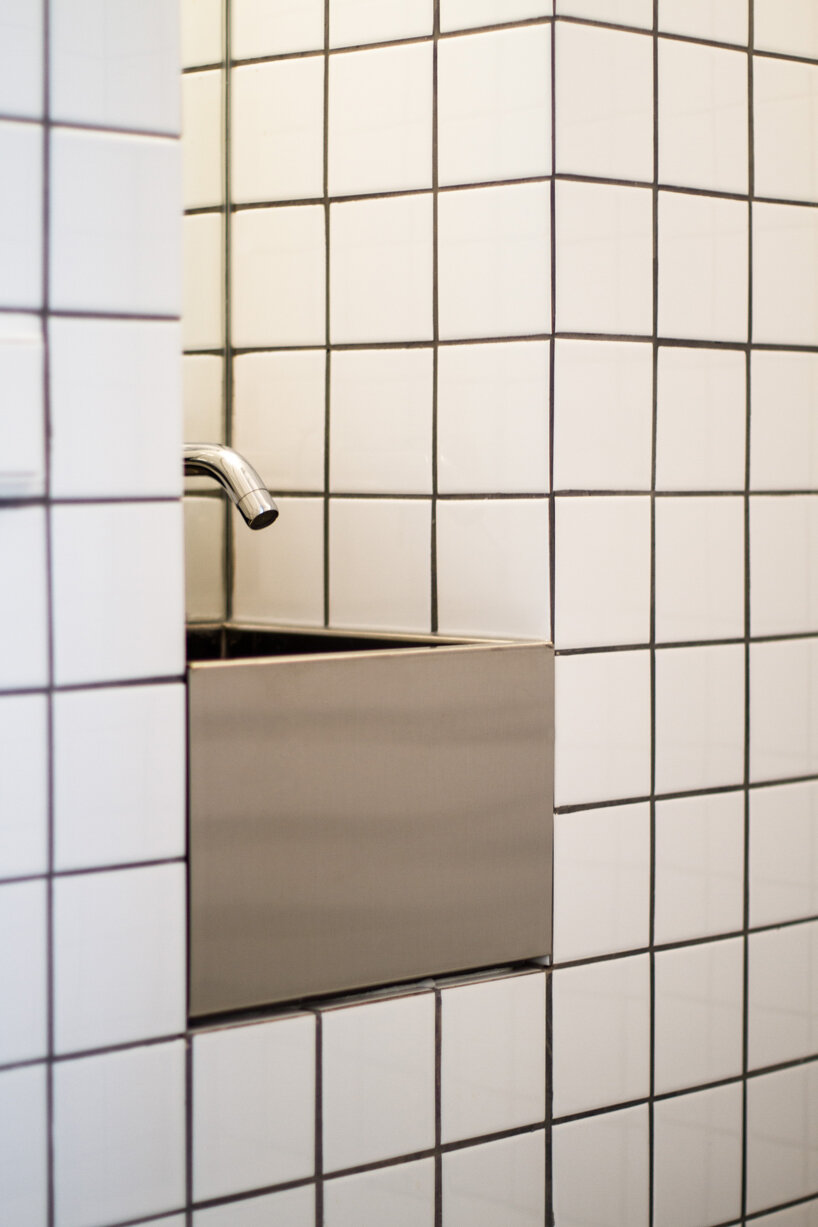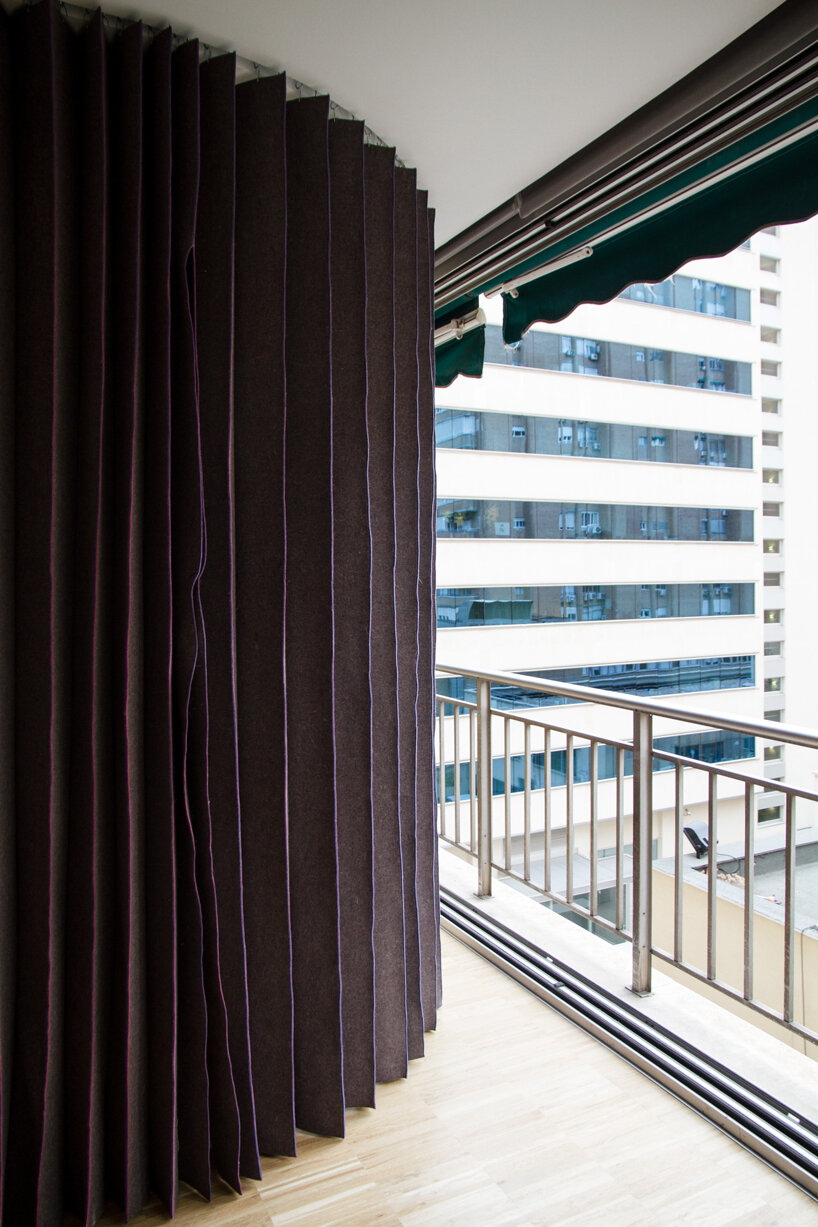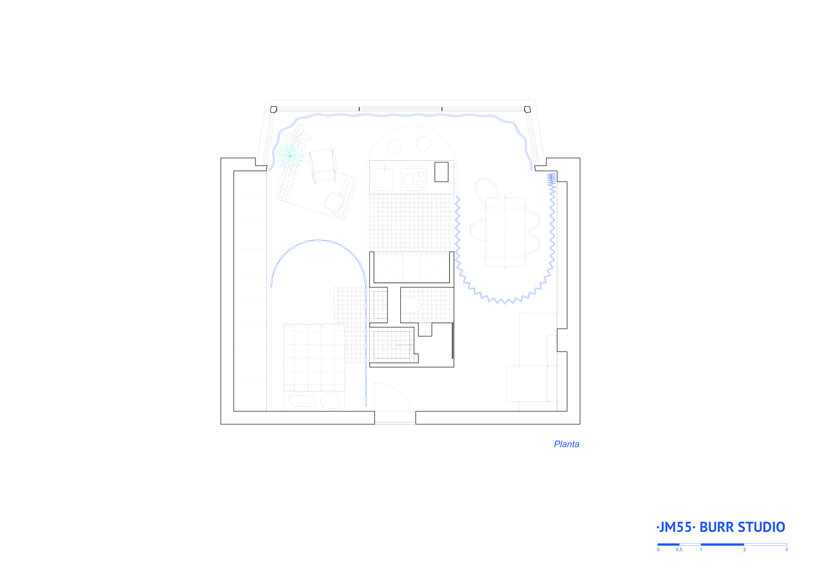 project info:
Last name: JM55
place: Madrid, Spain
architect: BURR (fka taller de casquería): elena fuertes, ramón martínez, álvaro molins, jorge sobejano + ledo perez
textile creation: BURR + rubén gomez
photography: maru serrano