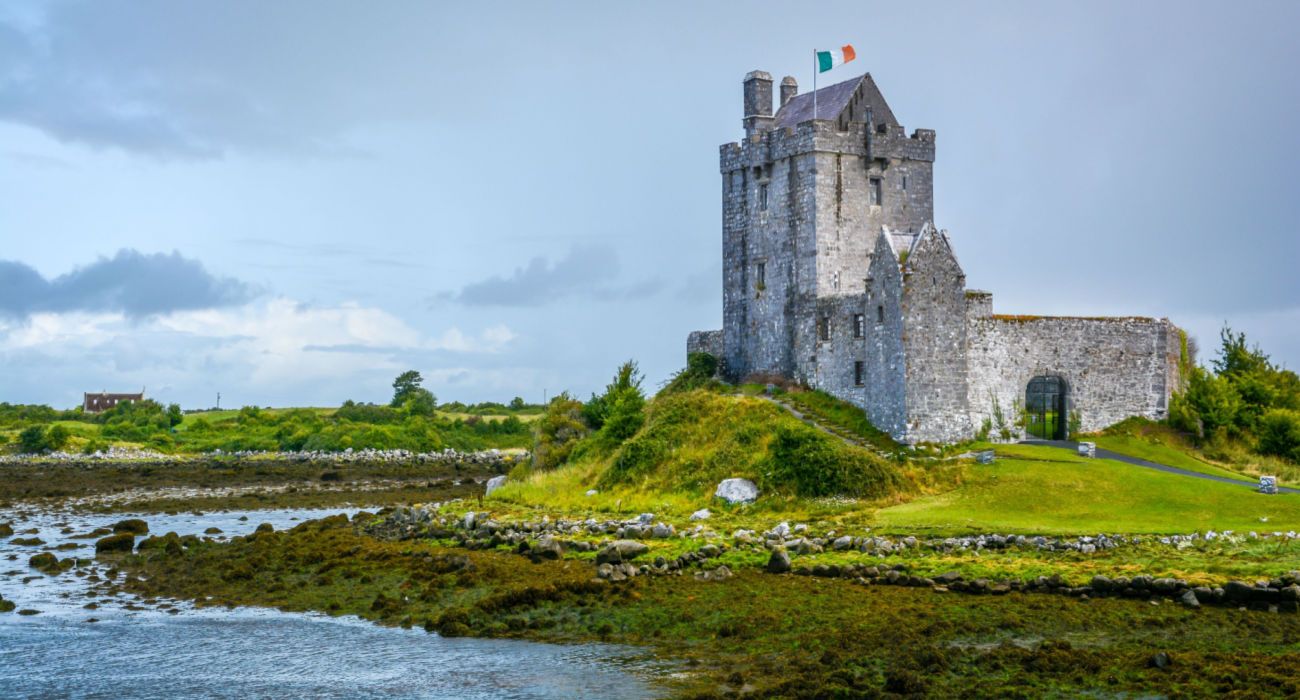 Cahercastle in Ireland has Airbnb's most popular room
Airbnb offers many popular accommodations. The most popular listing on Airbnb is a Mushroom-doom cabin in Aptos, California. But the most popular room is in Cahercastle in Ireland. The Cahercastle is full of quirks and a very fun and exciting place to spend a night (or a weekend or even a week). It's not for people looking for luxurious, modern accommodation – at over 600 years old, it's far from modern. It provides a fun and memorable experience that will not be forgotten.
One of the quirkiest lodging options in Mexico is the Seashell House on the island of Isla Mujeres, just off the coast of Cancun. The most popular room on Airbnb is also original – it's an actual castle (not an intimation castle built in the 1800s).
Medieval tower of Cahercastle: from ruin to Airbnb
Castle of Caher (or Caherkinmonwee Castle) is a 5 storey medieval tower that now hosts people from all over the world. It was probably built in the 15th century, with documents mentioning it in 1574.
Built: Late 1400s
Age: Over 600 years
Bought: By Peter Hayes in 1996
For more than two hundred years it was left in ruins. That is until it was purchased by Peter Hayes in 1996. Under his watch, the old castle underwent a major restoration project but retained some of the original features (such as watchtowers at all four corners, a spiral staircase and other features).
It has now been restored to its original condition with traditional materials. Local stone, limestone and oak beams have been used to make the chateau as traditional as possible whilst modernizing it to include modern conveniences (such as solar water heating and plumbing).
Related: Idaho The Potato State: Why Not Sleep In A Hotel Shaped Like It?
Airbnb's most popular room
In 2019, Airbnb declared that the Cahercastle was the most popular venue on their website. Plan ahead, and we can book it today.
Guests should bear in mind that this is a castle – so there are cobwebs and a fair amount of dust (which could be significant for asthmatics).
To note: The castle has cobwebs and dust
Mobility: Guests must be able to climb the spiral staircase
Guests stay in the master bedroom – the highest bedroom in the chateau. The master bedroom has access to the turret, a living room, a dining room, two guest bedrooms and some storage rooms.
The castle still has two rooms which are still being restored.
Remember that the castle was built in another era for a different purpose. Castles weren't designed with bathrooms and showers – that meant restorers had to improvise. But nothing is perfect. To take a bath, you will have to go down to the living room (the living room is the most original part of the castle).
The chateau has a huge fireplace with a stove to keep the place warm – as well as more modern underfloor heating. Hosts point out that the castle is a true castle experience — not pristine like a hotel or tourist attraction like Blarney Castle.
Many spiral staircases and a true castle experience are to be expected. It is located in a quiet and peaceful area with lots of sheep and cows munching and walking around.
Related: Traveling Alone? Here's what to know about Hostelworld's new solo travel app
Book the castle and get there
Cahercastle is about a 25 minute drive from the Irish city of Galway (it's a lovely city to explore). It is also about two hours drive from the capital Dublin.
Galway: 25 minutes by car
Dublin: 2 hour drive
To get to the castle, you need to rent a car – it's about 3 km from the nearest public transport.
It's a beloved home, and so hosts like to see a written profile and an introductory message (without it, they'll turn down requests).
Ability: four guests
Price: $172 per night
Evaluation: 4.95 / 5.00 with 1,417 reviews
If one wishes to stay, then plan ahead. At the time of writing (August 2022), it was booked until march 2023!
For another weird accommodation option, the world's most remote Airbnb is in the far (really far) British territory of Pitcairn Island. Pitcairn Island is an extremely difficult destination to reach and has only about 50 inhabitants.