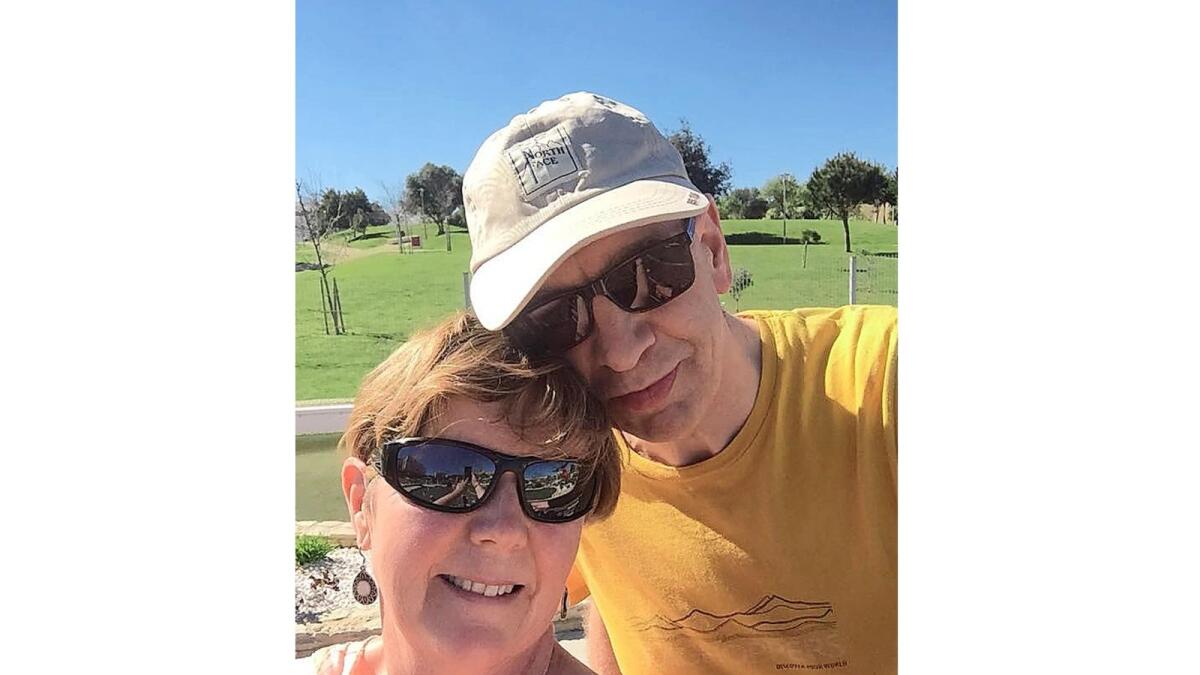 Couple praise locals after strangers come to the rescue
A Dublin husband and wife have praised the people of Athlone after being forced to depend on the kindness of strangers when they found themselves in an unfortunate situation during a visit last weekend.
Liz Crummey and Stephen McEvoy of Firhouse, Dublin 24, had traveled to Athlone on Friday July 23 to hike the Old Rail Trail when their car was involved in a crash.
"There was a late check-in at the Airbnb in Mount Temple so we just parked the car at the start of the Old Rail Trail at Spar in Garrycastle," Liz explained.
"The car is the pride and joy of my husband and it had the bike rack on top with the two bikes. He backed up to a safe place near some bushes, we got the bikes off and off to cycle.
The couple cycled to Moate where they took a break at Tuar Ard Cafe before returning to Athlone.
Unfortunately, on their return, their car was struck by another vehicle and severely damaged.
"Some of the staff came out of the store to talk to us and told us that they had seen it all happen and the man had left all of his contact details, which immediately relieved the pressure."
Store staff then set up a picnic table in the shade where Stephen spent the next two hours phoning Gardaí, insurance companies, etc.
"It was 27 degrees and we were stunned, but they were brilliant in there. They brought us tea, coffee and ice cream and kept coming out to check on us.
A woman named Éadaoin McKenna quickly arrived at the store and saw how distressed Liz was before asking if she could help.
"I told her what had happened and she offered to go home to empty her car and come back and bring all our gear to Airbnb.
"So that's what she did, Spar stowed our bike rack inside in a safe place and we cycled to our Airbnb in Mount Temple."
Their Airbnb host Garry Hughes of The Village B&B met the couple upon their arrival and immediately made them tea.
"Éadaoin told him what had happened and he settled us in. We went down to the Motte and Bailey restaurant that evening and I dutifully spilled my first glass of wine on the table, just to add to the day! They replaced it and didn't charge us for it at all.
On Saturday Garry took Liz and Stephen into town to rent a car for the weekend, then they returned to Spar to retrieve the bike rack.
"They had it stored at their house because they didn't want anything to happen to it, but unfortunately we had no way to store the bikes on the rental car.
"Between Garry and Stephen, they took the bikes apart on Sunday morning because we had decided to go home early. The bikes were put in the car and we drove home.
Despite the ordeal, Liz says they had a lovely weekend.
"The food was top notch in La Motte & Bailey, and everyone we encountered couldn't have been nicer," she said. "When we told someone the story, they all really took care of us. "
Liz also says they are now past the initial shock of the damage to the car.
"Everything is covered by man's insurance, and we are currently awaiting delivery of the spare parts.
"We've gotten over the shock now, but that's when we were away and the insurance company stopped answering calls at 5 pm Friday.
"We really depended on the kindness of strangers," she concludes.