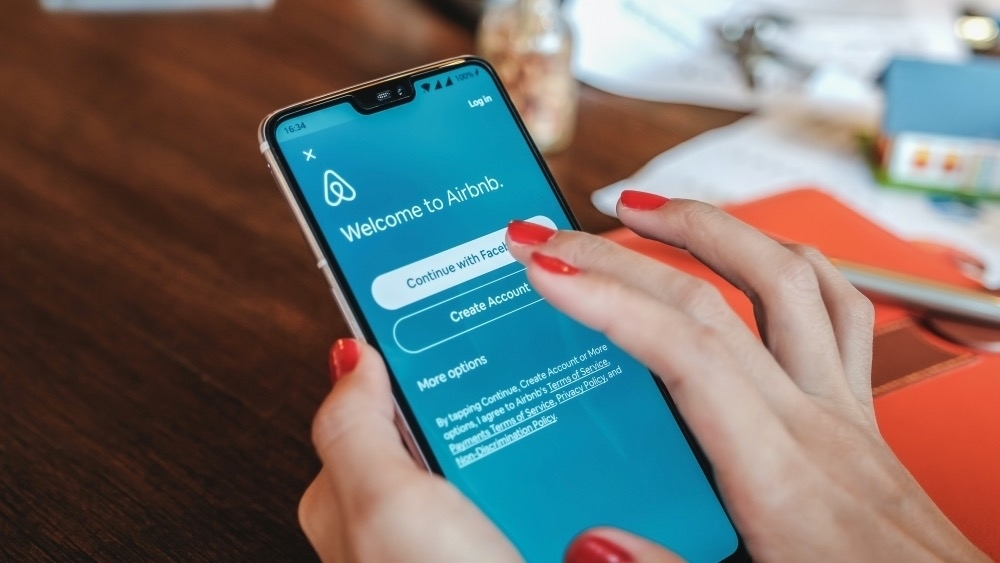 Dallas City Council considers new rules and registration program for short-term rental properties
Dallas officials are considering tougher rules for owners of short-term rentals and a new logging system to handle complaints from long-term residents.
On May 4, city staff provided a briefing to the Dallas City Council on the multiple approaches to managing short-term rentals in the city. Recommendations from a short-term rental task force were shared along with a summary of the zoning code change process.
A short-term rental includes rooms, entire houses, condominiums and apartments that rent by the day or by the week for less than 30 days, depending on the city. Providers such as Airbnb and Vrbo allow tourists to book accommodation online.
"Short-term rentals have grown in popularity. They represent potential additional revenue for our city," said Andres Espinoza, acting director of code compliance services. "It reinforces the idea that people can come and visit Dallas and have a choice in addition to a formal hotel."
Dallas does not have an official registration ordinance for short-term rentals, according to the presentation. As of April 14, there were 1,174 active short-term rentals paying resort taxes.
Espinoza said the city has had difficulty identifying all short-term rentals in Dallas, adding that there could potentially be about 1,200 unregistered short-term rentals.
Since October 2020, a total of 112 complaints in 69 locations have been received regarding short-term rentals in Dallas. However, Espinoza said more complaints related to short-term rentals may exist.
The task force's recommendations to change the city's code include those listed below.
Identify a person who can respond within an hour to contact occupants about complaints.
Provide customers with a local contact person, safety plan and "good neighbor" requirements.
Require annual notification to landlords within 100 feet of a short-term rental and 24/7 contact information for short-term rentals.
Set annual permit fees online and require registration before advertising on a short-term rental platform.
Require a permit number that will appear in all advertisements and be publicly displayed in the rental unit.
Set occupancy limits at no more than three people per room.
Owner of short term rental must reside in Dallas County.
Set strict noise limits after 10 p.m. and prohibit amplified sound at all hours.
Prohibit events, such as parties, weddings and catered events.
Apply "usual" nuisance ordinance standards (occupancy, noise, and other code violations) for problematic properties.
Look for agreements with major short-term rental platforms to comply with hotel accommodation tax requirements.
Prohibit on-site advertising as short-term rentals.
The proposed application of a formal registration process would include an initial inspection for certification. A revocation enforcement process could take place after three disruptions in a year, the presentation said.
Zoning code amendments to limit where short-term rentals can exist were also discussed. That process could take up to two years for a single amendment, depending on the presentation, but City Manager TC Broadnax said the process could be sped up to six months.
Most comments from Board members indicated a desire for regulation. Suggested changes to the recommendations included allowing short-term rental owners to reside in other counties within the Dallas city limits. City staff were asked several questions for hours about how the city is currently handling short-term rentals.
"I would like a fast track … to hold everyone accountable, including rigs and operators," said District 9 City Council member Paula Blackmon.
Airbnb sent a letter to Mayor Eric Johnson and City Council ahead of the May 4 meeting outlining its commitment to working with the city on quality of life issues.
Among Airbnb's goals listed in the letter was working with Dallas on a streamlined city registration system to provide "much-needed information" to deter bad actors from continuing to operate. Dallas currently offers a online portal for short-term rental owners to register their property.
The company also said it can collect hotel occupancy taxes at the point of sale to ensure all necessary taxes are paid. Airbnb said this process is working well in other cities in Texas.
"We remain more committed than ever to working with you to balance the property rights of those who choose to rent their property short-term with the quality of life concerns of neighbors," said Luis Briones, public policy manager at Airbnb, in the letter. "We encourage you to take sensible action that reflects the hard work that has gone into this."
City staff will continue to gather feedback from council members and begin drafting a short-term rental ordinance, according to the presentation.
"We can focus on that as long as there is some consideration for staffing, but … other ongoing projects may be delayed," Broadnax said. "The will of the Council is where we bend, and we will do what we have to."