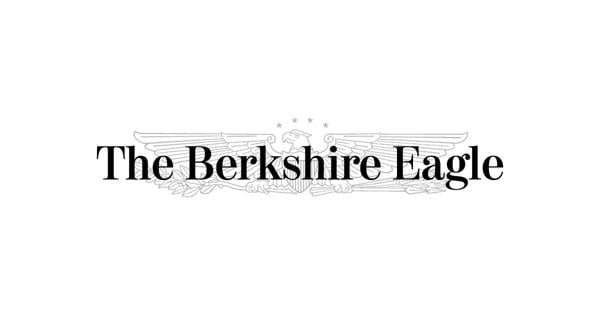 Dalton: Wahconah Regional High School 1st Quarter Honor Roll | Archives
DALTON — Wahconah Regional High School has announced its honor roll for the first grading period of the 2017-18 school year.
To earn high honors, a student must have a cumulative grade point average of 90 or higher with no grade lower than 70. Honors are earned when a student's cumulative grade point average is 85–90 with no grade lower than 70.
Students receiving unsatisfactory work habits or behavior feedback will be excluded from honor roll recognition, regardless of their academic average.
GREAT HONORS
12th grade: Cole Accardi, Christopher Acevedo, Riley Andersen, Jessica Anderson, Kathryn Beaudoin, Madison Benlien, Liam Betit, Abby Brown, Patrick Butler, Dane Campbell, Lauren Combs, Thomas Cook III, Kaylea Cornwell, Laiken Cornwell-L'Hote, Emily Cullett, Anthony Dondiego, Jacob Drosehn, Alyssa Dunham, Johanna Esko, Rachel Figiela, Michael Fortin Jr., Antwaun Fye, Francesca Gigliotti, Jeremy Girard, Michael Goonan III, Tanner Hastings, Olivia Hines, Brandon Hoffman, Helen Jamrog, Brianna Kasala, Katherine Keller , Simon Kneeland, John Kowalczyk, Kelsey LaFrenière, Vinicius Lamego, Kevin Laporte, Samantha Lee, Renee Lussier, Jack Markowitz, Samantha Mason, Emily McAdoo, Zack McCain IV, Arden McKnight, Kelly McMahon, Mariana Melo, Nathan Morin, Julia O' Connor, Mathieu Ouellet, Emma Parkington, Jordon Peck, Aubrey Pickard, Hannah Rogers, Hannah Ronayne, Nicholas Schneider, Andrew Shannon, Brent Sinopoli, Hailey Smith, Abigail Sondrini, Suzanne Stefanik, Felyce Stetz, Macallister Sullivan, Mackenzi e Sullivan, Amber Topping, Hailey Torrey, Gabriella Trager, Aleksandra Tsangarides, Ethan Tuck, Zachary Turner, Madison Wallace, Gavin Walsh, Emily West, Christian Zdon, Adam Zieba.
11th grade: Sydney Andrews, Robert Archambault, Kyle Betit, Aidan Borowsky, Jacob Borowsky, William Borowsky, Kyle Brogan, Carlton Brooks, Piper Bryant, Aspen Burke, Grace Calvert, Heidi Cimini, Joseph Clark, Timothy Clayton, Dylan Clemo, Allena Combs, Jackson Coyne , Annalize Cramer, Kaitlyn Cusson, Emma Doane, Julia Drury, Anna Duquette, Hannah Fletcher, Mathew Fortin, Olivia Furlong, Jacob Gai, Victoria Gamberoni, Robert Genaway, Mia Gianacopoulos, Jake Harte, Sierra Henry, Madeline Heon, Tanner Hill, Sarah Houle, Sage Howes, Chad Howes Jr., D'Artagnan Jaggi, Rachel Kays, Drew Kendall, Damien Kopetchny, Dayton Kozlowski, Emily Lancaster, Isaiah Lazarus-Reed, Kelcey Lee, Kyle Lee, Timothy Lennon, Katlyn Lockenwitz, Madison Lotano, Jayde MacWilliams, Matthew Mathers, Gabrielle Mayhew, Dylan Melle, Hannah Mikaniewicz, Xavier Mirabello, Grace Moriarty, Holden Nelson, Brenna Nopper, Conner Noyes, Madison Noyes, Tyler Olds, Danielle Orlando, Gabrielle Orlando, Eric Ovletrea II, Victoria Partridge, Ha No Perault, Alexandra Pierce, Brooklyn Pratt, Gilen Prett, Alex Puntin, Analise Reardon, Jessika Rinaldi, Jaelyn Roberts, Hannah Robins, Emily Rueger, James Scalise, Alexander Shannon, Autumn Sheldon, Andrew Sondrini, Abigail Steinman, Logan Strack, Nicole Trova, Izadora Vianna, Isabelle Viner, Tess Walat, Libby Walker, Matthew Wallace, Talia Warren, Allison Washburn, Madelyn Wendling, Joseph Willson, Deana Wood, Joseph Woronick II, Nathan Zink.
10th grade: Michael Acevedo, Emma Adams, Annabelle Allessio, Ashley Benoit, Amelia Bergquist, Catherine Boino, Serena Bondini, Christopher Bowlby, Cameryn Catelotti, Ellen Cook, Anthony Coviello, Amanda Drager, Jessica Duma, Cecelia Dunham, Easton Eberwein, Emily Figiela, Gabrielle Frydel , Jordyn Gagliardi, Gracie George, Samantha Gladu, Ian Graham, Jadyn Grandshaw, Rachel Houghtaling, Kevin Huban, Hayden Kendall, Jaden Kuzia, Colby Lennon, Hailey Lenski, Micayla Lenski, Janna Looney, Kate Mathews, Shea McIlquham, Jack Minella, Michaella Moncecchi, Ryan Muller, Madeline Naef, Jack Perenick, Hailey Pickard, Avery Price, Jack Pudlo, Hayden Robb, Zachary Rogers, Hannah Rose, Keanna Rudd, Kaitlyn Ryan, Charlie Salinetti, Griffen Salvini, Ethan Scott, Fred Sears, Bailey Shippee, Sarah Squires, Matthew Thibodeau, Alice Tibbetts, Lucas Walsh, Faith Wehner, Abigail Wells, Alexander White, Mikyla Wilkins.
9th grade: Chloé Accardi, Kelly Anderson, Sadie Anderson, Zachary Archambault, Nicholas Astore, Alexis Ayotte, Lauren Bean, Aiden Betit, Ashleigh Bird, Hannah Bowlby, Connor Burt, Grace Caccaviello, Emma Carkhuff, Eleana Casey, Abigail Clayton, Scarlet Connell, Sawyer Cornwell -L'Hote, Jillian Cote, Nathaniel Coyne, Haley Crosier, Meghan Doane, Noelle Furlong, Maria Gamberoni, McKinley Gladu, Kayla Goyette, Sage Guiel, Shayne Haley, Donovan Keegan, Benjamin Klose, Kassidy Krejmas, Ernest Lampron IV, Colin Mackie , Patience MacPherson, Shea MacPherson, Morgan Marauszwski, Anthony Marra, Maggie Mazzeo, Nicole Mazzeo, Ethan Nesbit, Macy Nesbit, Aisha O'Boyle, Kaylee O'Bryan, Kaitlyn Olds, Luc Ouellet, Vienne Peltier, Noah Perault, Amiah Renderer, Natalie Robert, Caitlin Ronayne, Monica Christine Santos, Faith Savery, Kaeli Talora, Timothy Therrien, Shaun Thornton, Aiden Trager, Julia Trager, Giovanna Vianna, Kaelynn Walsh, Casey Wassilie, Xavier Wellington, Michelle Williams, Daniel Wilson, Nicole W g.
HONORS
12th grade: Ashley Damon, Alexis DiPietro, James Fahey, Molly Gingras, Ariel Grube, Kelsea Hinton, Jaidyn LaBeau, Alexa Latsis, Matthew Lighten, Matthew Maces, Carlton Maloney, Victoria Orlandi, Kendra Pease, Ashley Pollard, Ashleigh Roberts, Quinlan Squires, Anna Stone , Adylene Wilmot.
11th grade: Eliana Clark, Zoe Danzy, Andrew Dunham, Ethan Fusini, Paige Gratton, Bryanna Hayes, Kylee Herold, Arianna Hover, Hunter LaBrode, April Laforest, Coral Lobovits, Alexander Martin, Samuel Miller, Casey Moore, Mason Newton, Amber Oakley, Paul Pharmer , Austin Roughley, Pedro Henrique Santos, Alexandria Schultz, Alexandra Temple, Cassandra Tobler, Gabriel Verdi, Ethan Wesley.
10th grade: Corey Bazonski, Logan Buendia, Corinna Carroll, Hunter Connelly, Mitchell DiCarlo, Madeline Esko, Samuel Fox, Owen Garceau, Mitchell Gray, Halli Lang, Zoe Lewis, Alora Mahoney, Tyler Meunier, Olivia Millis, Rebecca Morris, Donald Nealon, Thomas O 'Connor, Jakob Ottaviano, Kristin Rock, Aidan Rogers, Jaiden Tatro, Kaylyn Vincent, Korey Zink Jr.
9th grade: Jaedyn Barnaby, Karly Bazonski, Gabrielle Cancilla, Kya Candilore, Anna Casella, Cameron Combs, Bryce Denault, Madison DiPietro, Olivia Gazzillo, Logan Harford, Trinity Harrington, Austin Hart, Madison Hurlburt, Jessica Jones, Colby Kirchner, Joscelynn Korzeniowski, John Lavoie Jr., Brian Mange-Rock, Isaac Marszalek, Caleb Mccasland, Laci Melle, Logan Newsome, Ashley O'Connell, Austin Ovletrea, Emily Perault, Emily Pires, Brock Prett, Callum Prett, Cameron Rudd, Cassidy Scott, Jacob Selva, Sydney Smith, Michelle White.