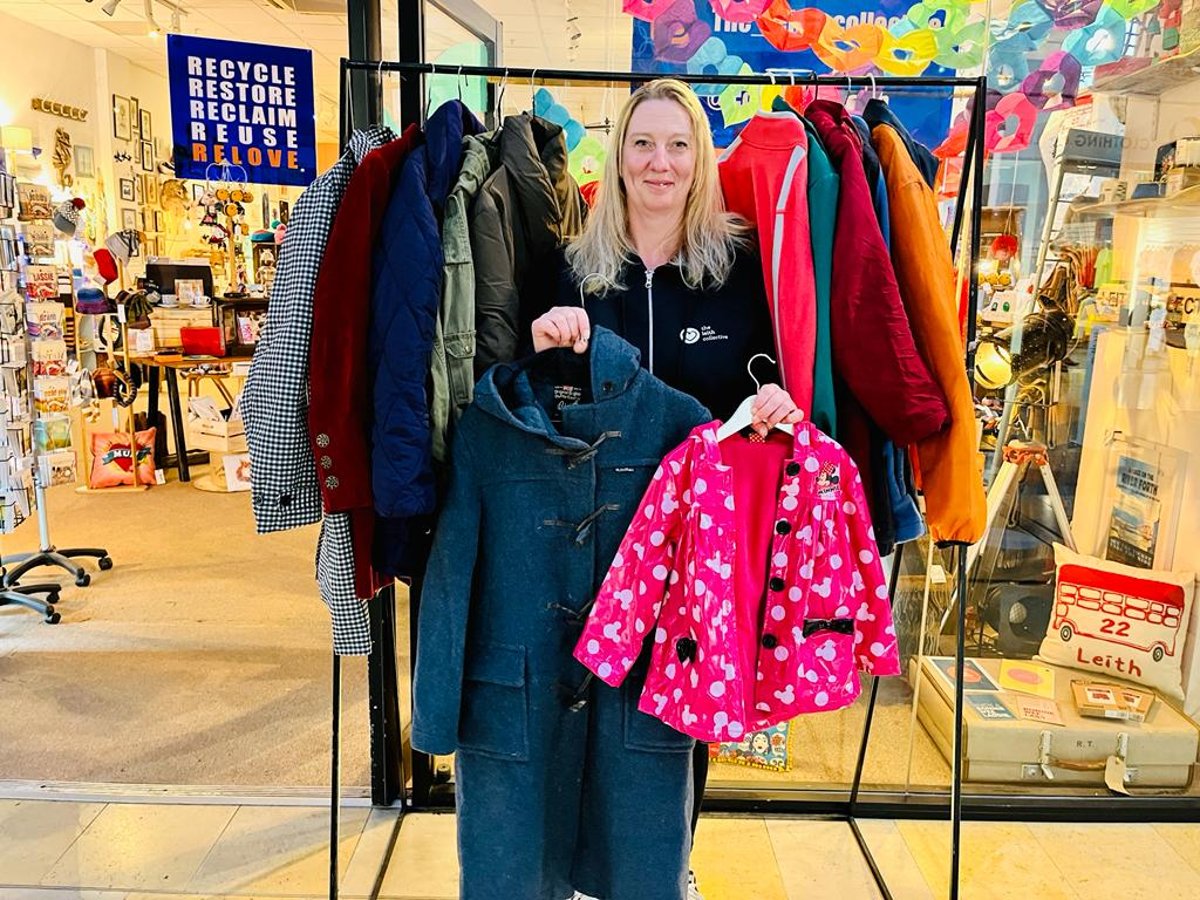 Downtown shop offering free winter coats as part of a new trade-in program
The Winter Coat Exchange hopes to support vulnerable people in Glasgow through the cost of living crisis, in a sustainable way.
A local Glasgow business is launching a Winter Coat Swap, where Glasgow residents can donate winter coats and waterproof jackets to support vulnerable people this winter.
The Clydeside Collective will launch its winter coat swap across its three Scottish stores on Saturday 1 October. Residents are encouraged to donate good quality waterproof coats and jackets for all ages and sizes.
Coats will be available for free collection to all at St Enoch Centre, Ocean Terminal and Fort Kinnaird, no questions asked.
The Clydeside Collective launched its first ever winter coat swap in January this year. At the time, it proved to be a real lifesaver for many local individuals and families unable to afford a warm and comfortable coat to protect themselves from the weather.
Clydeside Collective founder Sara Thomson predicts this winter will be even tougher for even more people. She said: "We launched the winter coat swap at the start of the year and unfortunately here we go again.
"Except this time it's even worse. All over Scotland there are people who are genuinely scared of what this winter may bring.
"People who can no longer afford even basic necessities because the cost of living has skyrocketed. For many people, the winter of 2022 will be a crisis season.
"But we are determined to make a difference, and we know there are countless people in Glasgow and Edinburgh who want to help too."
Some of the winter coats on offer as part of the exchange program at St Enochs Centre.
The Winter Coat Swap has been set up in response to Glasgow's cost of living crisis in a sustainable way that does not contribute to the current climate crisis.
Swapping winter coats is a sustainable solution that aims to keep quality clothing out of landfills and used for longer, promoting a circular economy and helping to reduce the environmental impact of the textile industry.
As a community benefit corporation, all profits from The Clydeside Collective go towards supporting the community and promoting sustainability through the arts.
The Clydeside Collective actively supports people with mental health issues or support needs to gain confidence and experience in the workplace, and provides business mentoring to all members of the Collective.
Coats can be dropped off or picked up at the Clydeside Collective in St Enoch Centre, the Leith Collective in Ocean Terminal and the Leith Collective in Fort Kinnaird during opening hours.