earthy tones invade this cafe inspired by wes anderson in australia by biasol
Melbourne-based studio biasol was inspired by the instantly recognizable idiosyncratic visual style of filmmaker wes anderson for the design of the budapest cafe in carlton, melbourne, australia. the cafe follows the success and popularity of the budapest cafe in chengdu, china, and is an imaginative and evocative space with quirky elements and a natural, earthy color palette reflecting the local design sensibility.
images courtesy of biasol
building on their love for modern abstract art, design and hospitality, bisol created an immersive, gallery-like experience through an exploration of form, function and color. wes anderson is renowned for symmetry, detail and perspective at one point, and he creates his mythical worlds through whimsical settings, bright colors and a nostalgic feeling, something the designers tried to recreate in their own way. after studying his style for the budapest cafe in chengdu, they developed the design experience for the melbourne cafe.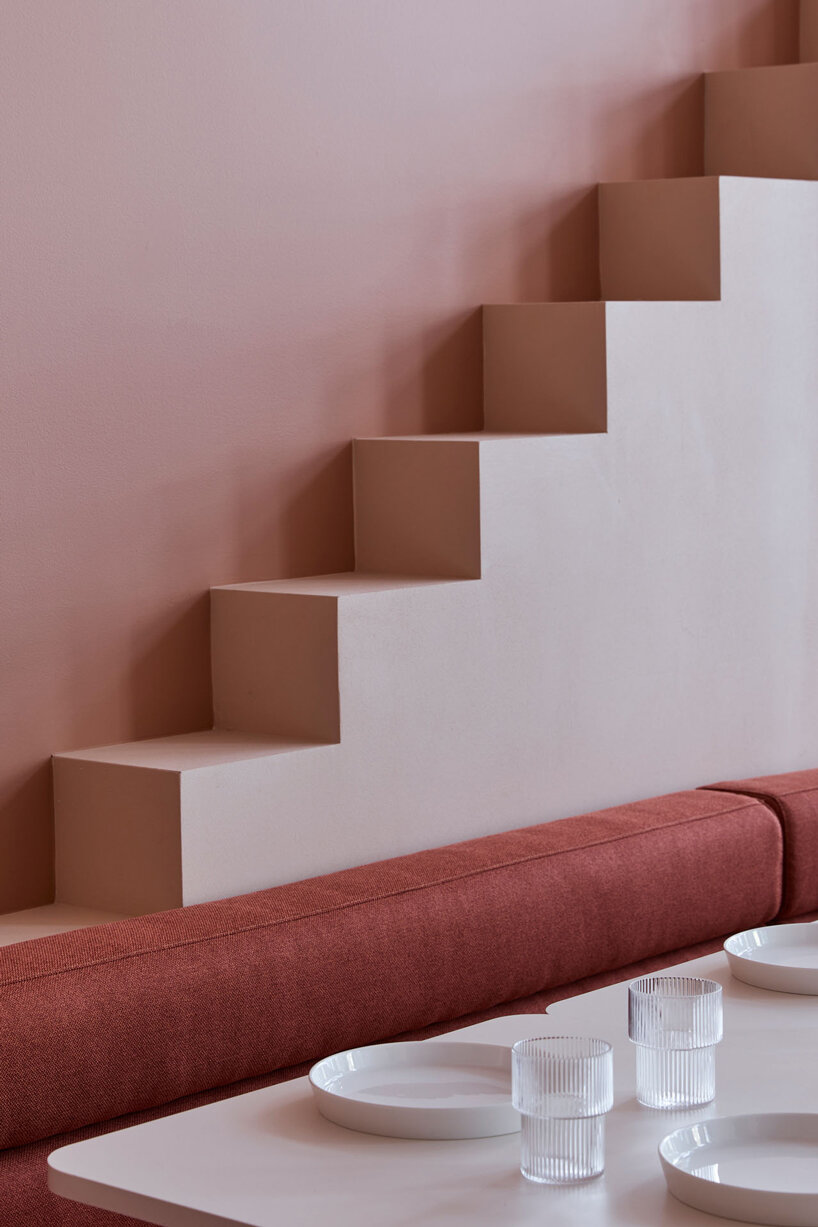 designers took a bolder approach to design elements, while maximizing the space to its full capacity. they wrapped arch-shaped bench seats around the front under a double-height space, with a communal bar table in the center. a tunnel arch leads customers deeper into the café and frames the point of sale counter at the end. the back wall is adorned with a narrow staircase leading nowhere. another staircase is also framed in an arched recess, encouraging clients to engage in the design and to capture and share the original and stylized images.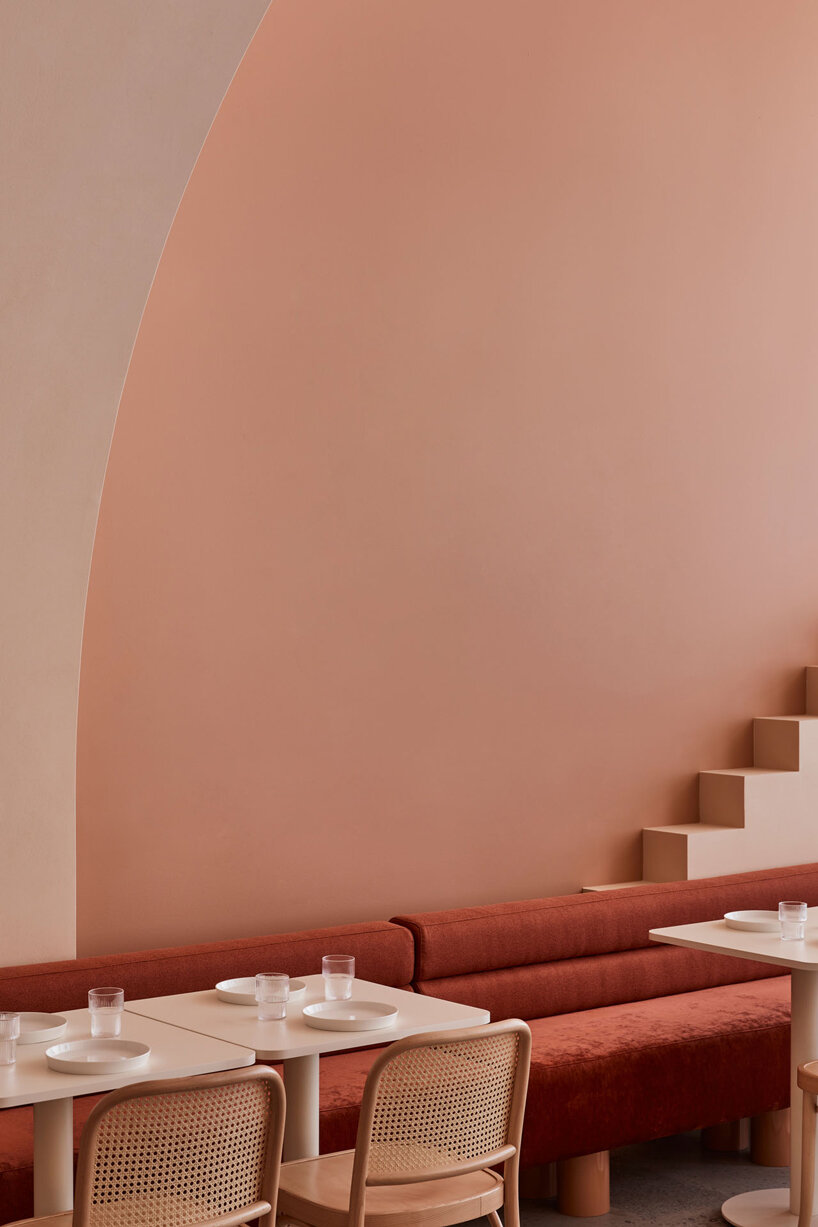 minimizing the constructed form allowed biasol to maximize the impact of color. the natural earthy palette exudes warmth, texture, and character, while still fitting in with the icy pink facade of the grand hotel in anderson budapest. the designers played with the depths of color using a palette of tones, to highlight whimsical elements and create a unique sense of two-dimensionality. lighter hues, such as sand and beige, are in the foreground and darker hues, such as terracotta and pale orange, are in the background. the bench seats covered in rusty red add even more depth of color, while the tubes along the front of the counter have texture and contrast.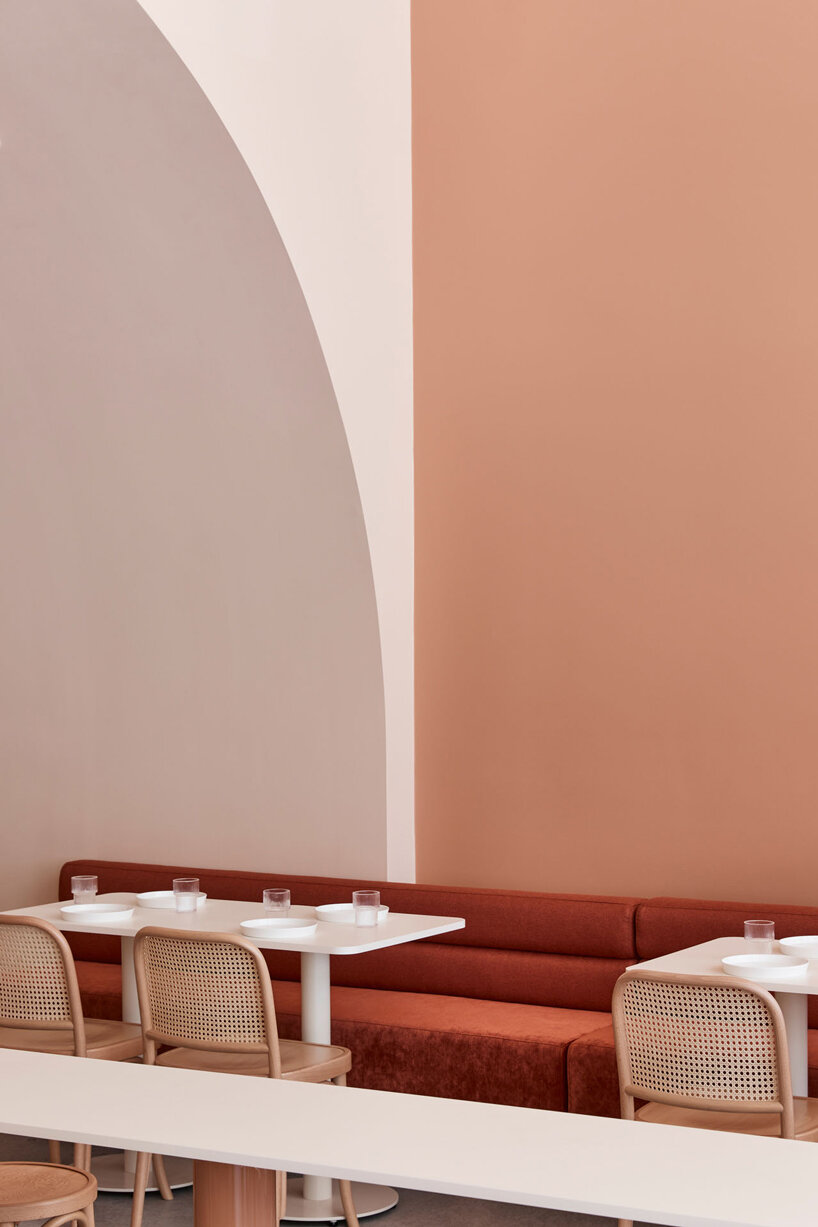 the budapest cafe in melbourne is a mature and sophisticated evolution of the existing version in china. With a richer palette and bolder design, the new café is timeless and contemporary for its Melbourn customers, while providing a relaxed and indulgent atmosphere and hospitality experience.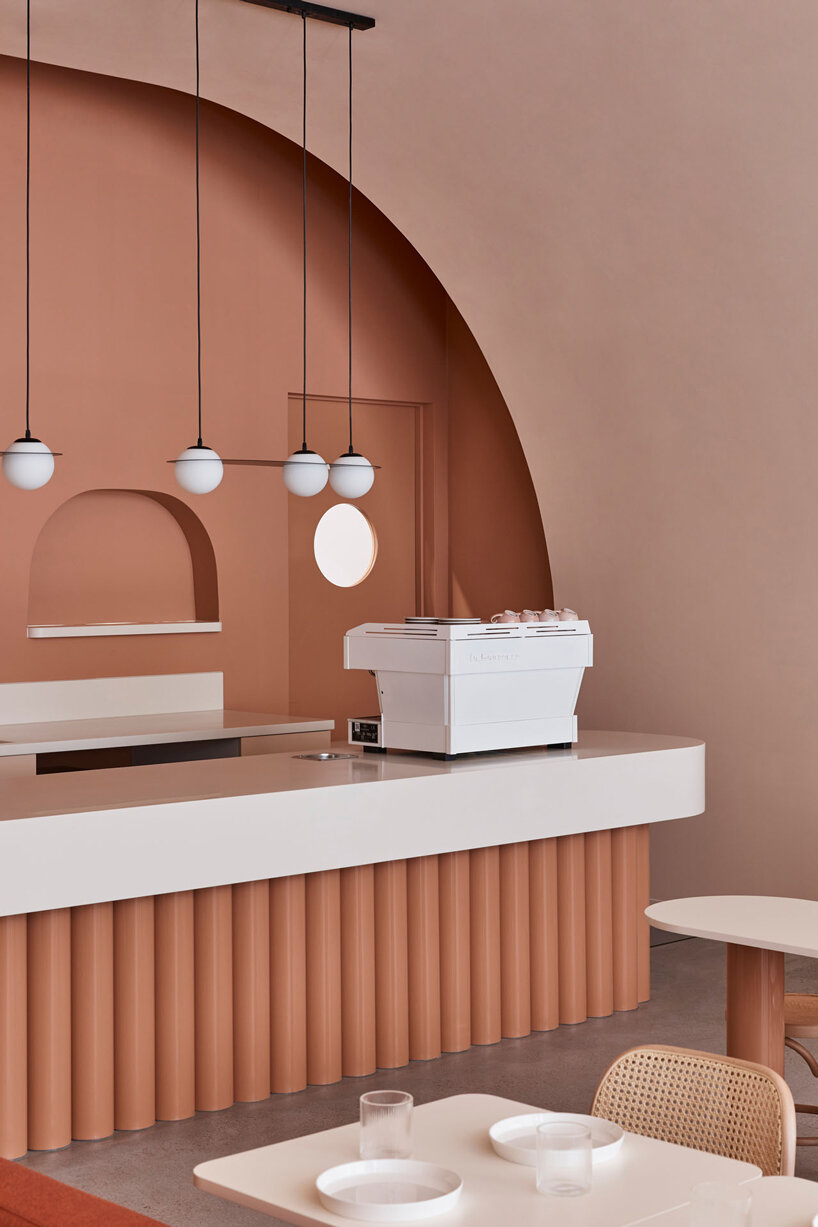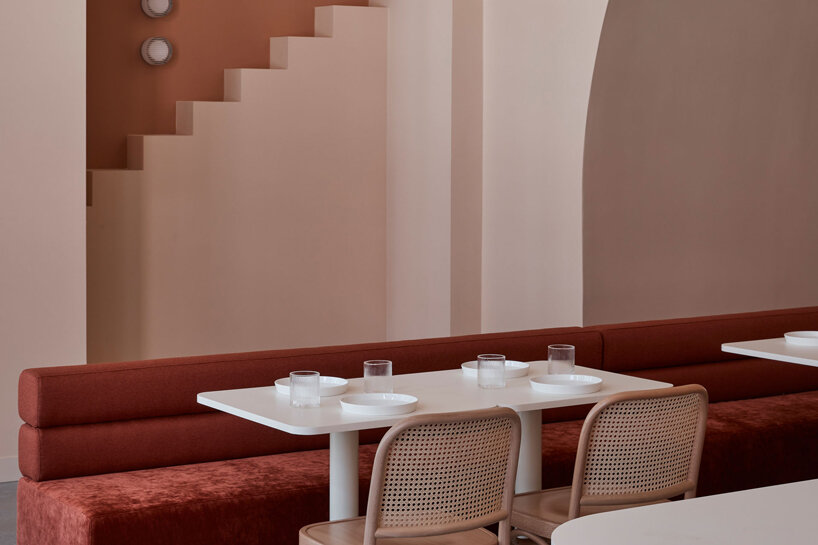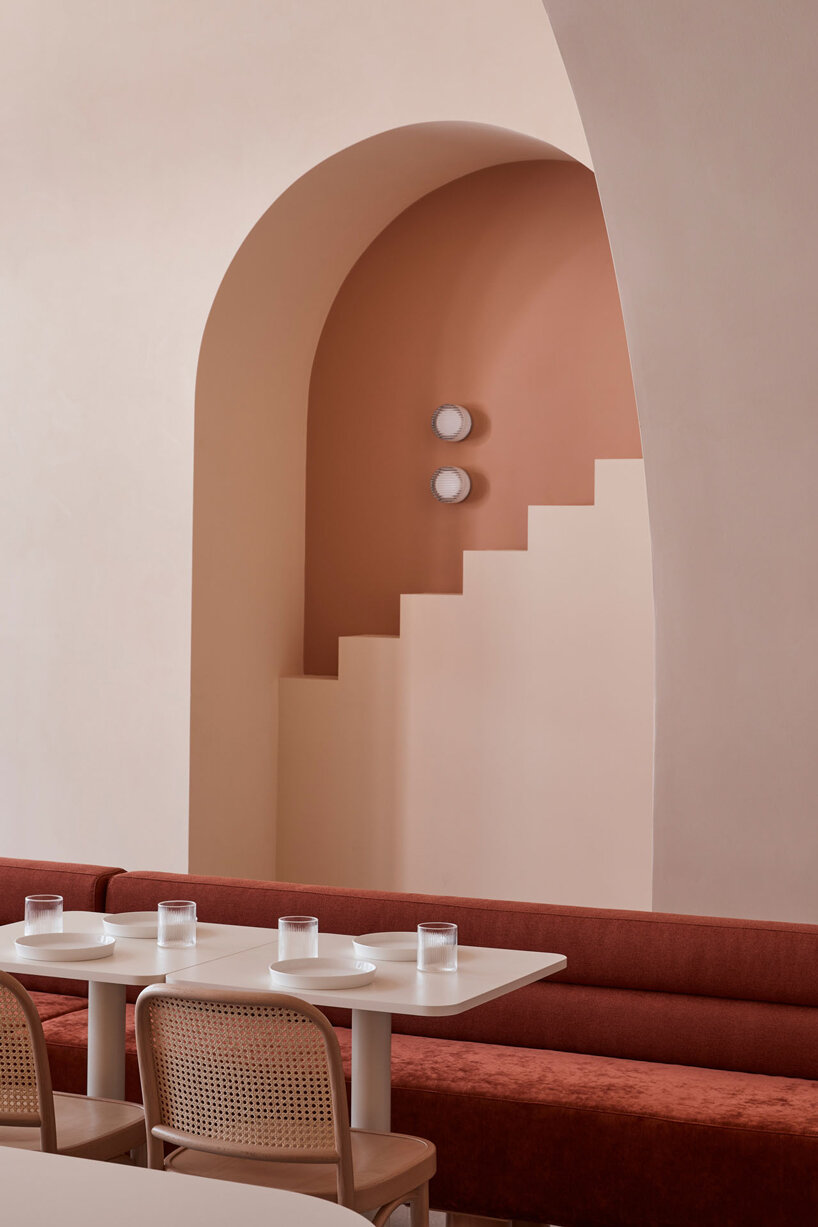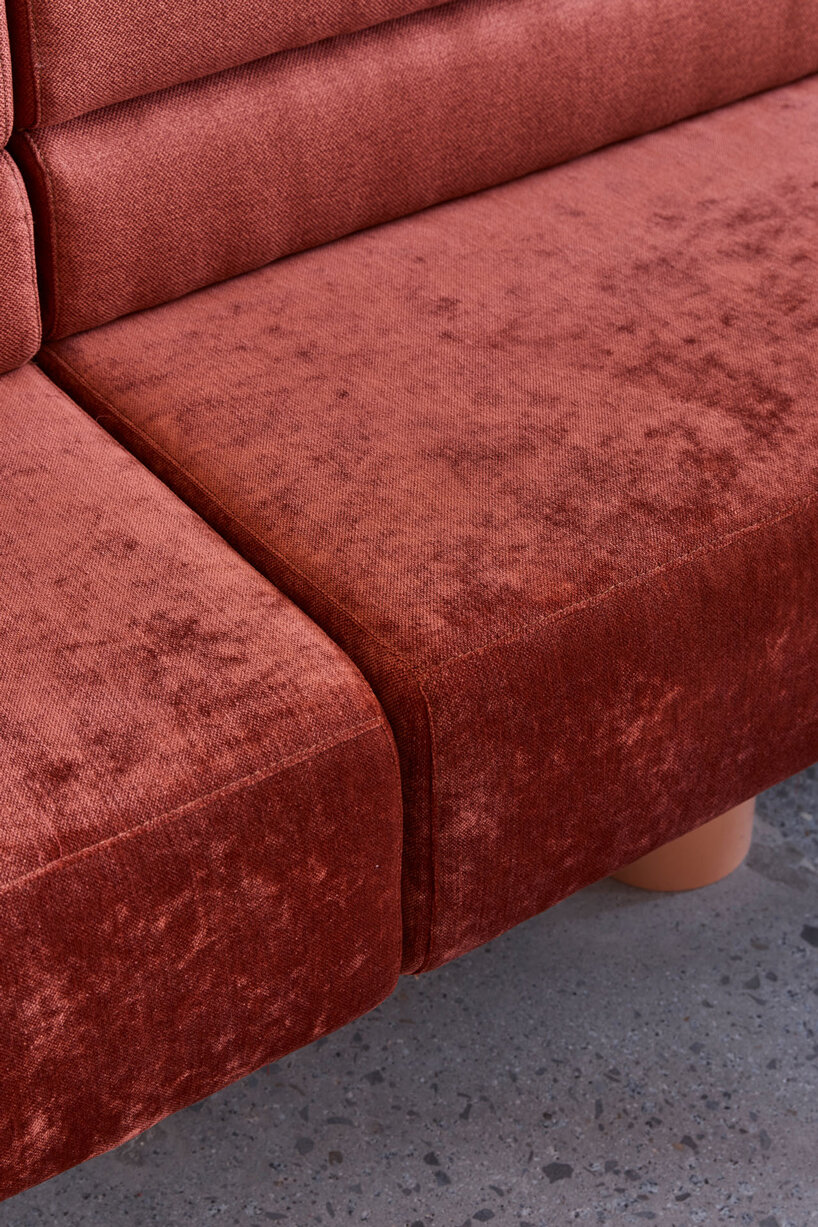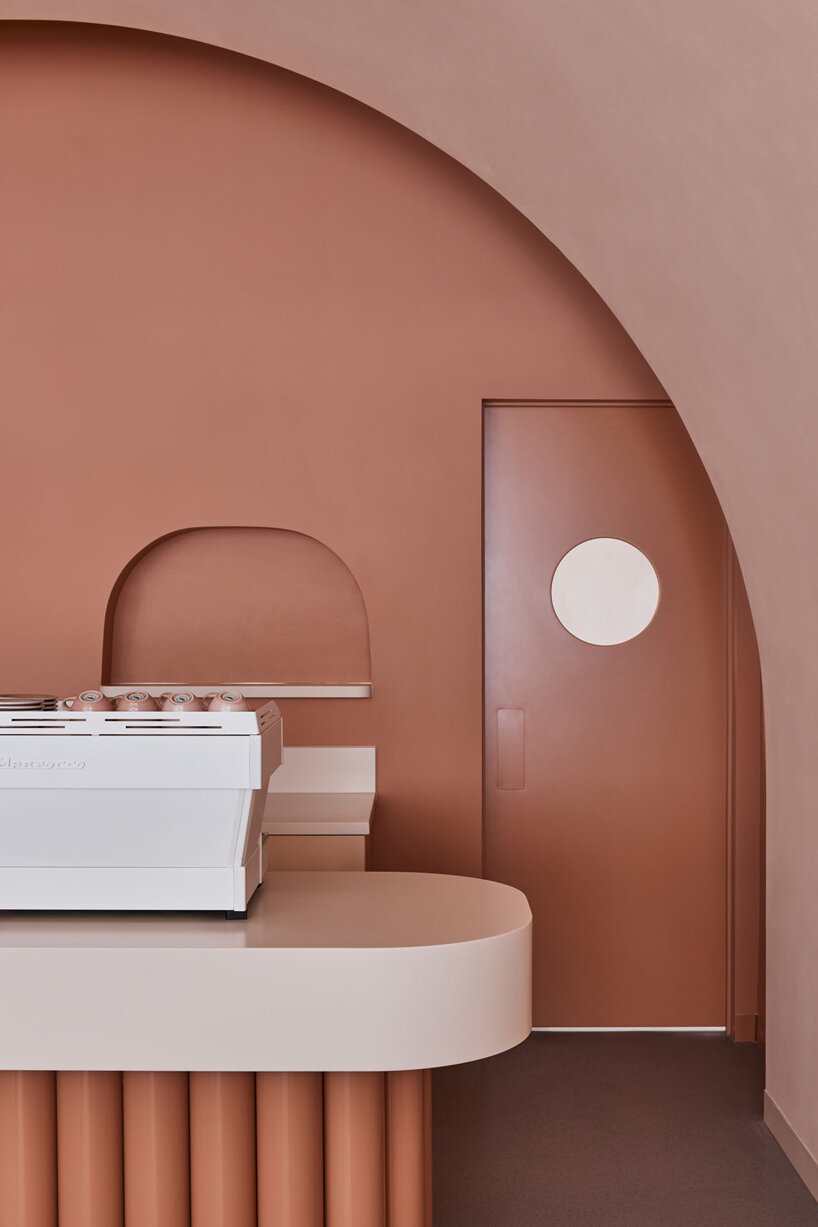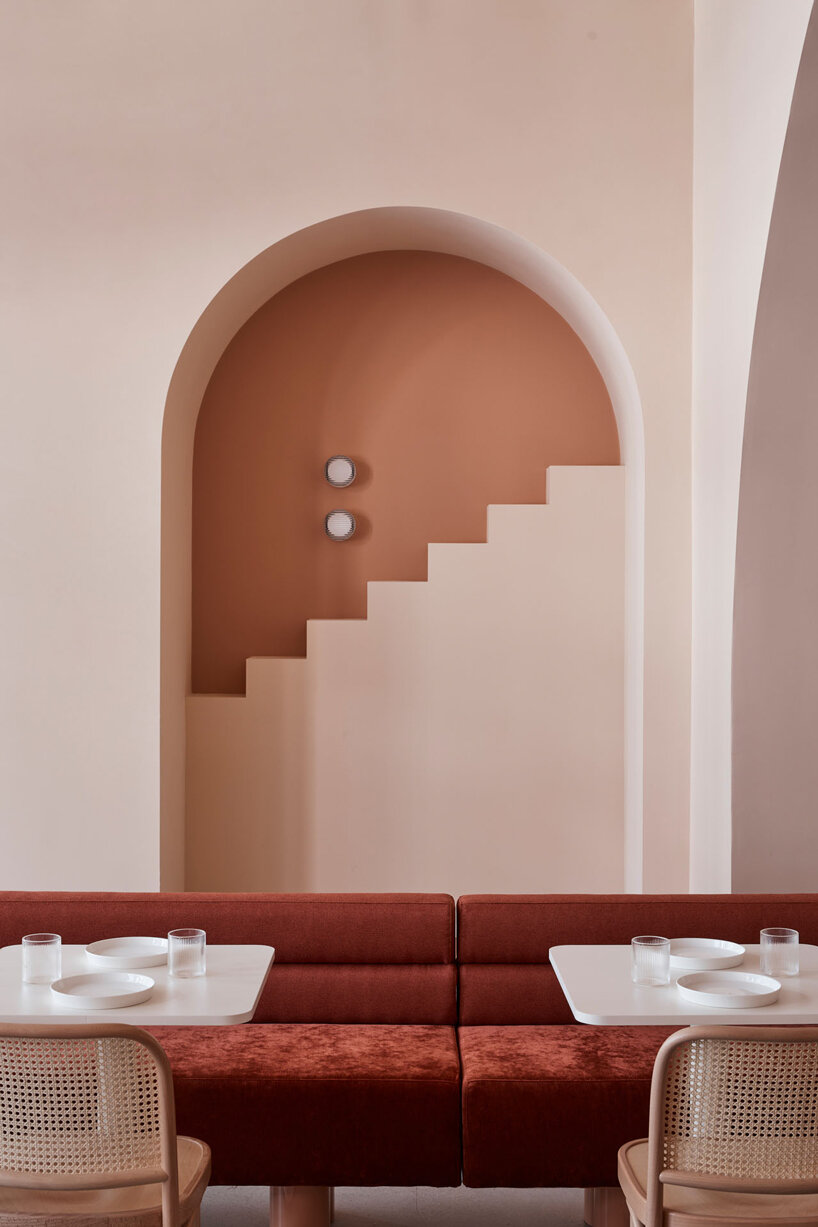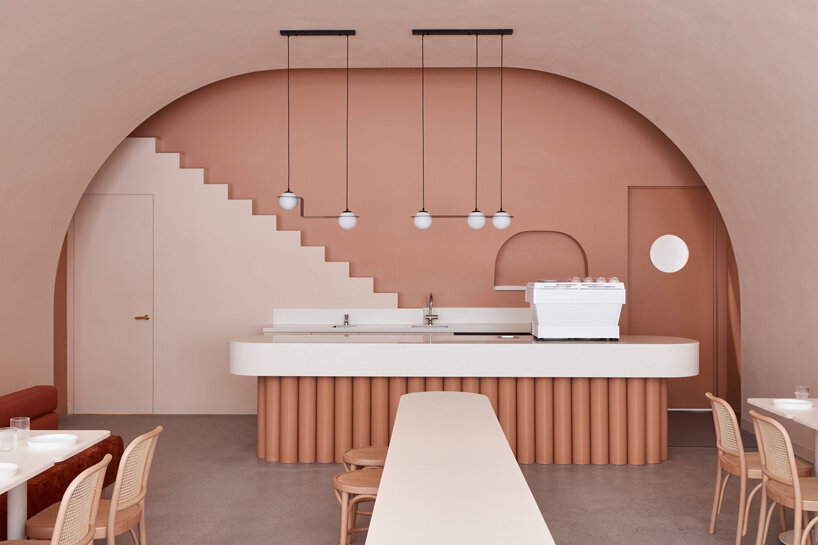 project info:
Name: the cafe budapest melbourne
architects: bisol
site: Melbourne, Australia
Region: 94 m² (1011.81 ft²)
photography: Derek swalwell
Yasmina Karam I design boom
May 31, 2021