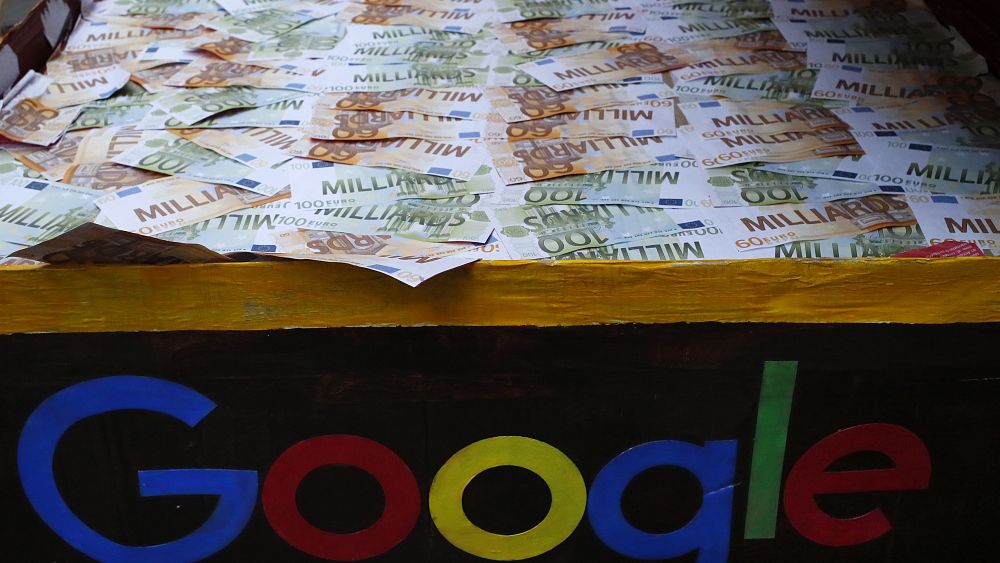 EU welcomes G7 tax deal but internal divisions could thwart consensus
The European Union is ready to take a giant leap in tax policy – and it does not plan to do it alone.
Last weekend the finance ministers and central bank governors of the G7 (Canada, France, Germany, Italy, Japan, United Kingdom and United States) has reached a historic agreement set an overall minimum corporate tax rate of 15 percent.
The deal also provides for a reallocation of taxing rights to ensure that the taxation of profits is no longer determined exclusively by a company's physical presence, a status quo made obsolete by the growing dominance of cross-border tech multinationals, such as Google and Amazon. .
The G7 communiqué envisages taxing duties based on where companies sell their products and services, a method that will better reflect the reality of digitization and globalization.
With the deal, the G7 wants to end what US Treasury Secretary Janet Yellen has called the "race to the bottom": in recent decades, developed economies have clashed to offer corporate taxes the most attractive with the objective of attracting new companies and new investors.
This mutual undercutting has resulted in a dramatic drop in corporate tax rates. A 2018 study conducted by the Organization for Economic Co-operation and Development (OECD) in 88 jurisdictions found an average corporate tax of 21.4%, up from 45 to 50% in the 1980s.
"A very big deal"
Supporters of a low corporate tax Argue that it helps businesses grow, motivates investors, curbs offshoring and rewards workers with higher wages.
Critics, on the other hand, argue that low rates deprive states of an important source of revenue to fund public services.
The G7 are aware that a simple deal will not entirely resolve the tense economic debate: the administration of US President Joe Biden initially defended a minimum rate of 21%, a figure that made international headlines but was quickly lost. questioned about its feasibility – and desirability.
The White House is hoping that the 15% margin serves as the bare minimum and that rich countries, currently heavily in debt and desperate to find ways to finance the post-coronavirus recovery, will go even further. The precise technical details of the G7 agreement have yet to be negotiated and it could take several years before it enters into force.
Similar discussions are expected to take place in the coming months at the G20 and the OECD, where the number of countries involved will be larger and the chances of success slimmer.
"Since 2015, the focus has been on preventing profit shifting and ensuring that countries pay taxes where they make their profits," Rebecca Christie, uninvited researcher at Bruegel, told Euronews.
"15% globally would be a very big problem because there is currently no global agreement. Individual countries would be free to set higher tax rates if that was in line with their priorities and if it was something they could adopt. at national scale. Globally, it's very difficult to get people to agree on anything. So agreeing on 15% would be a good thing. "
Turning
For the European Union, the breakthrough of the G7 is a major victory.
EU countries have some of the largest and most generous social protection systems in the world, covering areas such as social protection, health care, education, environment, housing and social security. culture. Public expenditure in the block represented more than 47 percent of total GDP. These services are extremely expensive and require a strong and stable tax mix to fund them.
As COVID-19 devastated the purchasing power of ordinary citizens and destroyed millions of jobs, and thus diminished income from the taxation of personal income and the purchase of goods, European governments have turned their focus on businesses, especially the larger ones, many of which have actually thrived. during the health crisis thanks to the sudden switch to the online world.
A report by the recently inaugurated EU Tax Observatory, a research center to help fight tax abuse, estimates the agreed minimum tax rate of 15% will allow the bloc to raise an additional € 50 billion in 2021 If the G7 had settled for a 21 percent rate, the EU could earn up to 170 billion euros.
"This [G7] agreement is a big step towards fairness and a level playing field, "said European Commission President Ursula von der Leyen.
Olaf Scholz, Germany's finance minister, called it a "fiscal revolution" while his French counterpart, Bruno Le Maire, said it was "historic". European Commissioner Paolo Gentiloni, who attended the G7 summit on behalf of the European Commission, also celebrated the news, calling it a "big step".
Optimism has been on the rise in Brussels and across the continent since Janet Yellen publicly declared U.S. support for a global minimum tax rate in early April. Yellen's words were far from altruistic: President Biden needs funds to finance his ambitious $ 2.3 trillion infrastructure bill.
In a clear sign of coordination, the Commission unveiled a strategy to adapt tax systems to the 21st century two weeks before the G7 meeting in London. As part of the plan, the executive promised to come up with a common tax base and a single regulation for businesses.
"The Commission is very involved [with tax reform]", said Christie."[It] will do everything in its power to ensure that the EU applies the [G7] agreement and that it complies with all EU treaties and laws. We will need European legislation. "
Litigious patchwork
Brussels hopes that the momentum instilled by the G7 will help pave the way for EU-wide unanimity, an unavoidable requirement established by the EU tax treaties.
But the road to unity could be a difficult and bumpy journey.
Four EU countries (Hungary, Bulgaria, Cyrus and Ireland) currently have corporate interest rates below the 15 percent mark. One of them, Hungary, even falls below the 10 per cent threshold. In contrast, Germany, Portugal, France and Malta exceed the 30% mark, which means their corporate tax rates are twice – if not three times – higher than those of their peers.
Raising their tax rates overnight to meet the G7 standard could upend a deeply entrenched economic environment and dispossess them of a very characteristic trait on the world stage.
"No one has the right to intervene in Hungary's tax policy from abroad," Hungarian Foreign Minister Péter Szijjártó said last month as the debate gathered momentum.
The case of Ireland has received a lot of attention in recent years.
He promoted his corporate tax rate of 12.5 percent to persuade multinationals to establish their European headquarters inside the country.
Google, Facebook, Twitter, LinkedIn and Airbnb have all settled in Dublin around an area known as Silicon Docks, a nickname that mimics California's Silicon Valley.
This system has seen large tech companies submit their profits under a generous scheme that critics say prevents other countries from taxing profits made within their borders.
The European Commission has tried to curb the practice it considers unfair: in 2016, Margrethe Vestager, European Commissioner for Competition, ordered Apple to pay 13.1 billion euros, plus interest, in unpaid taxes to the Irish State. Vestager argued that Ireland's tax benefits amounted to unlawful state aid.
The EU General Court later ruled in favor of Apple and criticized the weak reasoning of the European Commission. The Irish government welcomed the verdict, but Brussels said it intended to appeal and continue the fight.
As the battle unfolded in the Luxembourg court, some European countries like France, UK, Italy, Spain and Austria took matters into their own hands and decided to introduce special taxes for digital services as interim solutions until a global agreement is reached.
These agreements have not been coordinated and are of a different nature, but mainly target selected revenues of large digital companies. The White House finds them discriminatory because they primarily affect American businesses and has threatened to slap tariffs in retaliation.
Worried about fragmentation, the European Commission is working on its own EU-wide digital tax proposal, with the aim of making it operational by 2023. The executive said the levy will be modest and non-discriminatory and will operate alongside the OECD agreement.
"Not necessarily suitable"
The dispute over Apple and digital taxes serves as a foretaste of upcoming discussions at EU level. Small and medium-sized countries claim that they must offer attractive tax rates in order to compete with large economies.
"I look forward to participating in the discussions at the OECD. There are 139 countries around the table, and any agreement will have to meet the needs of countries large and small, developed and developing," said Minister Paschal Donohoe. Irish Finance, on Twitter shortly after the conclusion of the agreement by the G7. Donohoe attended the summit in his capacity as President of the Eurogroup.
Billy Kelleher, an Irish MEP who sits with the liberal Renew Europe group, shares the minister's point of view and believes that the eventual OECD agreement should be "tailored" to all kinds of countries.
"We have to accept that what is proposed by the G7 is not necessarily suited to the wider makeup of economies around the world. So I think we have a long way to go," Kelleher told Euronews.
"Trying to impose a tax that is suitable for large economies around the world may not be enough to address differences in economic production and economic activity within countries. So I think we need to be aware of that as well."
Kelleher believes a digital tax is necessary but warns against unfair and one-sided measures.
"We have companies that rake in huge profits. We also need to make sure that we tax it in a fair and equitable way to ensure that all countries can benefit from the income they generate. I just think we need to make sure that From that perspective, when we talk about digital taxation, for example, what we have is consistency across the world.
NGOs have also criticized the G7, although for different reasons. Oxfam International lambasted the G7 for not going beyond 15 percent, saying the agreed threshold "would do little" to end the race to the bottom and the use of tax havens.
"It is absurd for the G7 to claim that it is 'overhauling' a failing global tax system by instituting a global minimum corporate tax rate similar to the soft rates charged by tax havens like Ireland, Switzerland and Singapore. They set the bar really high. So low that companies can just step over it ", noted Gabriela Bucher, Executive Director of Oxfam International.
"It will be impossible to stop the explosion of inequality caused by Covid-19 and tackle the climate crisis if companies continue to pay virtually no taxes."