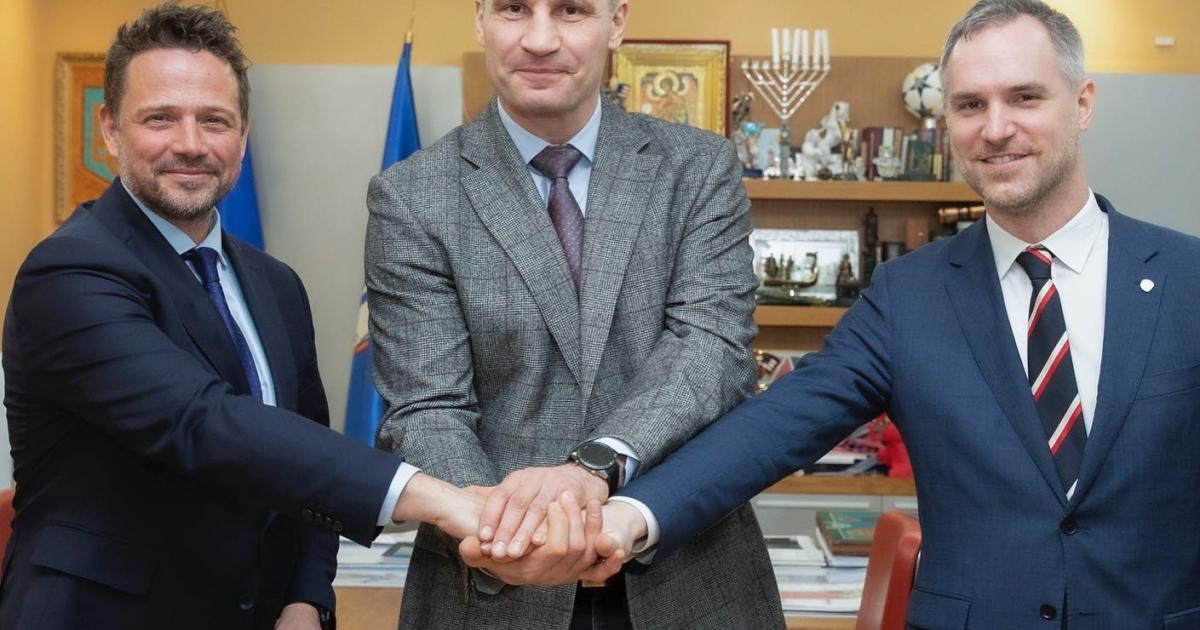 European mayors express their solidarity with Ukraine
European mayors express their solidarity with Ukraine
They invited Kyiv to join the Pact of Free Cities
Earlier this week, the mayors of Warsaw and Prague visited the Ukrainian capital and invited Kyiv to join the Pact of Free Cities. Founded in 2019 by the mayors of Bratislava, Budapest, Warsaw and Prague, the pact aims to strengthen the values ​​of freedom, dignity, democracy and the rule of law.
As such, the invitation to join the Pact of Free Cities can be seen as a show of solidarity with Ukrainian citizens, who are currently facing threats of war and pressure from Russia.
The mayors of Warsaw, kyiv and Prague
(Source: Rafał Trzaskowski on Facebook)
European cities join forces with Kyiv
In a press release, the City of Kyiv said the mayors of Warsaw and Prague had offered their support, with Warsaw Mayor Rafał Trzaskowski saying:
"We are with you, as a nation and as a city. Ukrainians are the largest foreign community in Warsaw. They participate in the development of our city. We appreciate that. And we are very worried about the events unfolding in Ukraine. Poland is the first country to recognize Ukraine's independence. We have always been friends and always ready to help.
Mayor Zdeněk Hřib echoed this statement on Facebook, writing that Kyiv must remain a free city. Going further, he revealed that the three mayors discussed and exchanged experiences in the field of security, with Warsaw and Prague offering their help if needed.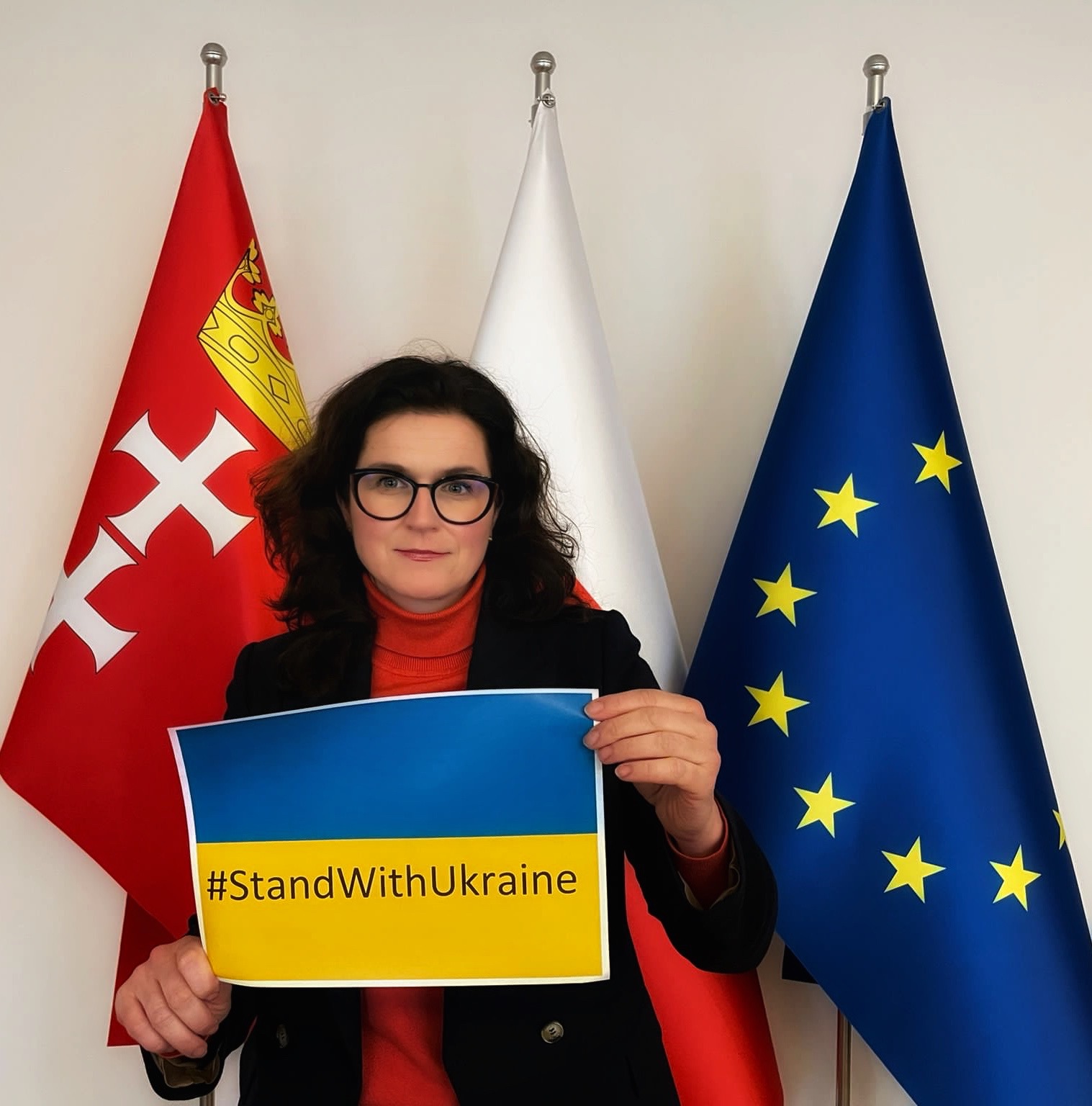 Mayor of Gdansk expresses solidarity with Ukraine
(Source: Aleksandra Dulkiewicz on Facebook)
Several other members of the Pact of Free Cities, including the mayors of Gdansk and Bratislava, also sided with Kyiv, sharing messages of support online. Commenting on the importance of such actions, Gdansk Mayor Aleksandra Dulkiewicz wrote:
"I am convinced that providing support from the heart of Europe will help Ukrainians survive this difficult time."
Showing solidarity makes the difference
Kyiv Mayor Vitali Klitschko thanked European mayors for their visit, noting that their show of solidarity can make a huge difference and potentially prevent Russia from invading Ukraine. Specifically, Mayor Klitschko commented:
"Ukraine has never faced such a threat since its independence. Threat to their statehood, their territorial integrity, their citizens. We are a peaceful state and a peaceful people. And we are not threatening anyone. But we will defend our freedom and our independence, our land against any aggressor.
And for us today, the support of every partner, every friend of Ukraine and Kyiv is important. And the wider and stronger such support will be, the more difficult it will be for Russia to launch a full-scale invasion of Ukraine, the probability of which is very high today.