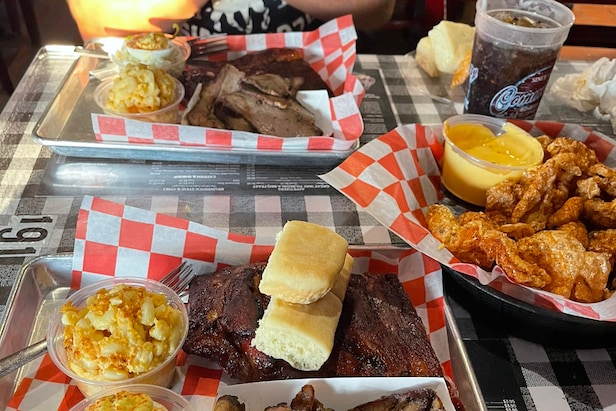 European Tour pro makes the most of comfort food in Memphis | This is the loop
After a wild weekend in Tokyo, the golf world has converged on Memphis, Tennessee for the WGC FedEx St. Jude Invitational. There at TPC Southwind, pros from around the world gathered to prepare for the FedEx Cup qualifiers, marvel at Xander Sc Chaudele's shiny new gold medal and, of course, eat. And when we say eat, we mean EAT. Just ask Min Woo Lee from Australia who embraced southern comfort food with open arms and a big appetite this week and lived to tell the story. Come on, buddy.
Absolutely drool here. Memphis barbecue, rib eye steak and sushi. This is what we call here in America the Triple Crown. But perhaps even better than the spread was Lee's take on American cuisine, tweeting, "When in Memphis, Tennessee… you eat well, maybe not always the healthiest." Nail to the head, Min Woo. The Memphis tourism board prints this on the brochures as we speak.
So kudos to this year's Scottish Open champion for doing like the Romans in Rome (or Memphis — tomato, tomato). It takes an iron stomach and a strong heart to bring this down bang, bang, bang and still somehow waddle up to the first start area on Thursday, so we'll see how he does at the critical moment. But no matter where Lee ends up this weekend, he has our respect.
Now, if you'll excuse us, lunch is calling.