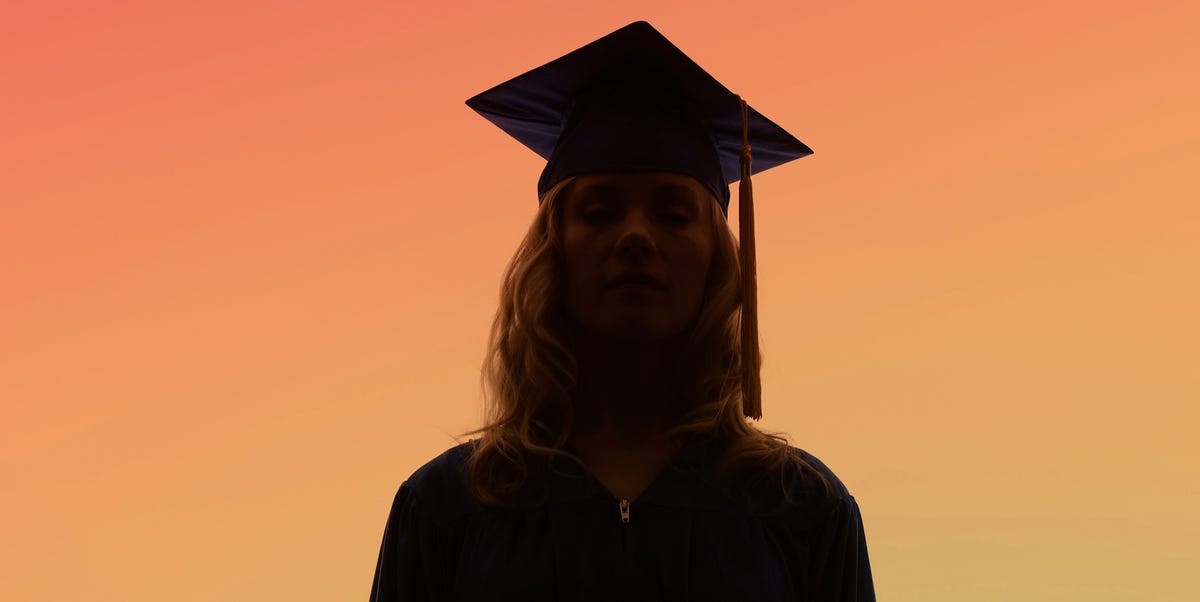 Fight for abortion rights and student access
If you are a student, the last weeks of spring are different. Between cramming for finals, job hunting, and saying goodbye to friends, your feelings are likely ricocheting everywhere, going from stressed to excited as hell as you plan and prepare for the months ahead. At least that's how I remember feeling during my last week of college in 2019.
But just a few weeks ago, someone leaked a document suggesting the highest court in the land could strike down Roe vs. Wade and ending the constitutional right to abortion. So if you are a student you could also feeling scared, disappointed, upset, or all of the above. (I know I am!) And you know what? This is completely normal. In fact, it is useful! Because those feelings are exactly the kind of fuel we need for the fight ahead.
For the past four years I have advocated for abortion rights and access through my work with Women have options Ohio and Youth advocates. But my fight actually started in 2018, my freshman year at UMass Amherst, the year I had an abortion. There had been only one clinic in all of western Massachusetts, about 45 minutes from campus. Public transportation consisted of buses that ran every few hours, and since my appointment was scheduled for noon, the only people I felt comfortable asking for a ride from were busy with work or work. 'school. So I was driving myself.
I was grateful to not only have a car, but also state health insurance that would cover the full cost of my procedure. Yet gratitude cannot cover medicine, towels, snacks, and any other purchases that might make my physical and emotional recovery more comfortable. With the last $30 of my on-campus tutoring salary in my pocket, I shelled out over $20 for gas, cheap towels, and a travel-size packet of pain medication.
An overwhelming feeling of confusion and loneliness shook my mind and body that day. I was a 21-year-old who had received no sex education from her Catholic K-12 school and conservative family. All I knew was that the prospect of having a child terrified me and that I did not want to pursue this pregnancy. Relieved, grateful and liberated, I walked out of the abortion clinic after my procedure determined to break down the same obstacles I had faced so that future generations would have a chance to decide their own future as I did. mine.
Now we face one of the biggest threats to abortion protection in decades, and I couldn't have more faith in you all. I have witnessed the radical work happening on campuses nationwide. Take Massachusetts, for example, where incredible Gen Z organizers are fighting for H2399, legislation that (like California's SB24) would guarantee access to medical abortion at student health centers on Commonwealth campuses. . I also have to shout out to all the students involved in the national Campus Abortion Campaign. By creating and posting super informative posters on their campuses, these advocates make sure other students know about 411 abortion costs, available transportation, restrictions in their state, insurance coverage, and even misinformation. clinics to avoid.
As you finish the semester and prepare for a whole lot of unknowns, trust me when I say there's a lot of things we To do to know. We know what we are up against. We know what is at stake. We know how to organize ourselves and we know there is a history of young people and marginalized people coming together on campuses, in their communities and in courthouses to ensure that our voices and our collective power are heard, felt and witnessed. This summer may not be the one we all imagined, but it can be a summer of action. You have this!
This content is created and maintained by a third party, and uploaded to this page to help users provide their email addresses. You may be able to find more information about this and similar content on piano.io