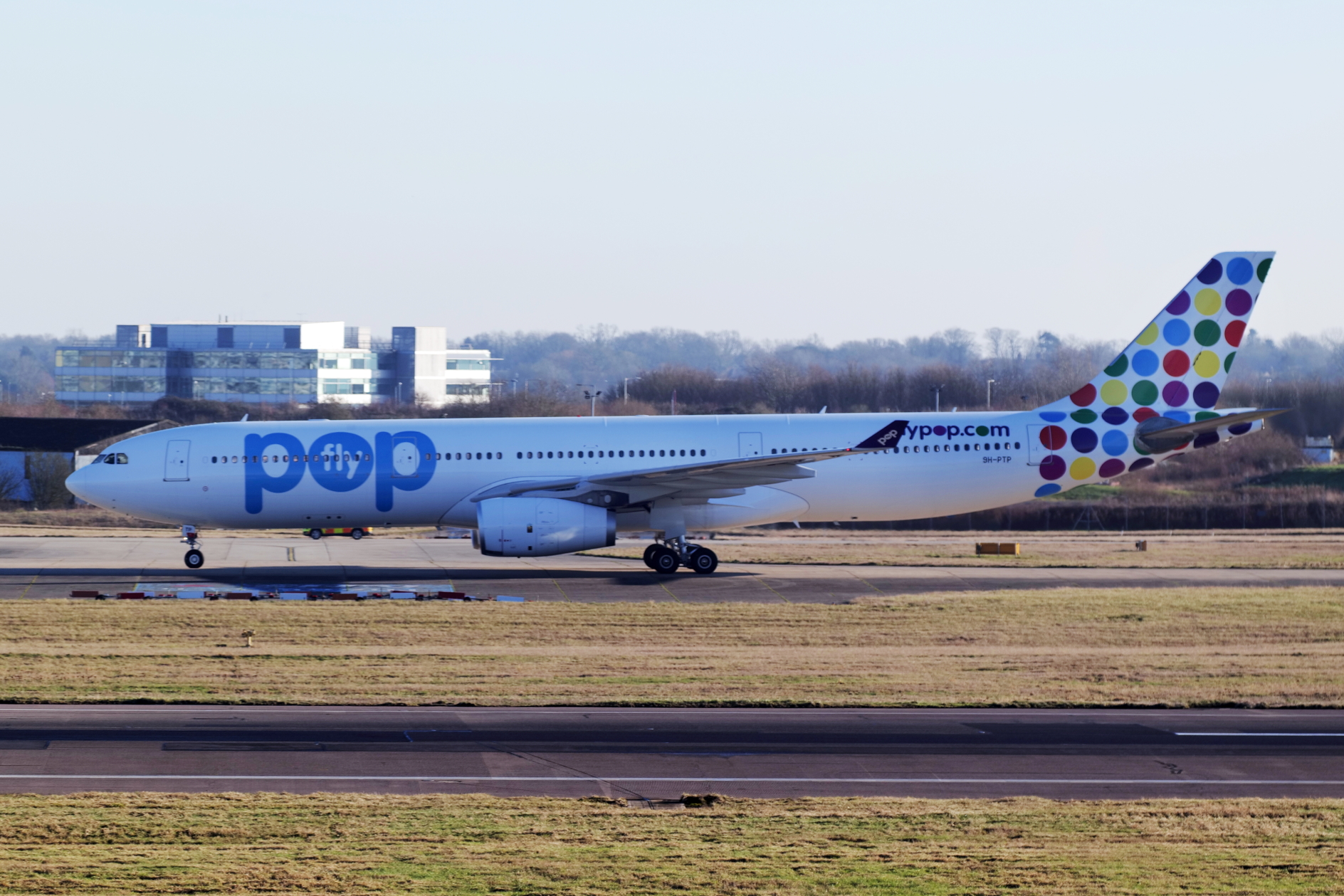 flypop takes delivery of the second aircraft
(Jan 24, 2022)
Low-cost long-haul airline flypop has added a second aircraft – an Airbus A330 – to its fleet which will be used for cargo operations.
Based at London Stansted Airport (STN), flypop has been working with airline Hi Fly for LOPA zero cargo operations over the past few months to meet growing international demand for cargo flights.
LOPA stands for passenger accommodation layout, and in this case flypop uses passenger planes without any seats etc. on board to operate cargo flights.
Navdip (Nino) Singh Judge, CEO and Director of flypop, said: "Fantastic to see our second flypop aircraft in the skies and especially here at our UK base at London Stansted Airport and flying over my house! flypop is now a revenue-generating airline and we look forward to continuing to grow our aircraft fleet throughout 2022 for cargo and passenger operations.
Over the next few months, flypop is expected to add two additional aircraft to its fleet which will also be used for cargo flights.
The airline plans to launch passenger flights this summer to meet pent-up demand from Indian diaspora communities living in the UK and their visiting friends and relatives.
The flypop team is currently considering several destinations in the Indian subcontinent including Amritsar, Hyderabad, Goa, Kolkata, Ahmedabad, Kochi and Chandigarh.
"We expect demand for low-cost flights to India from the UK to increase from the second quarter," Nino added.