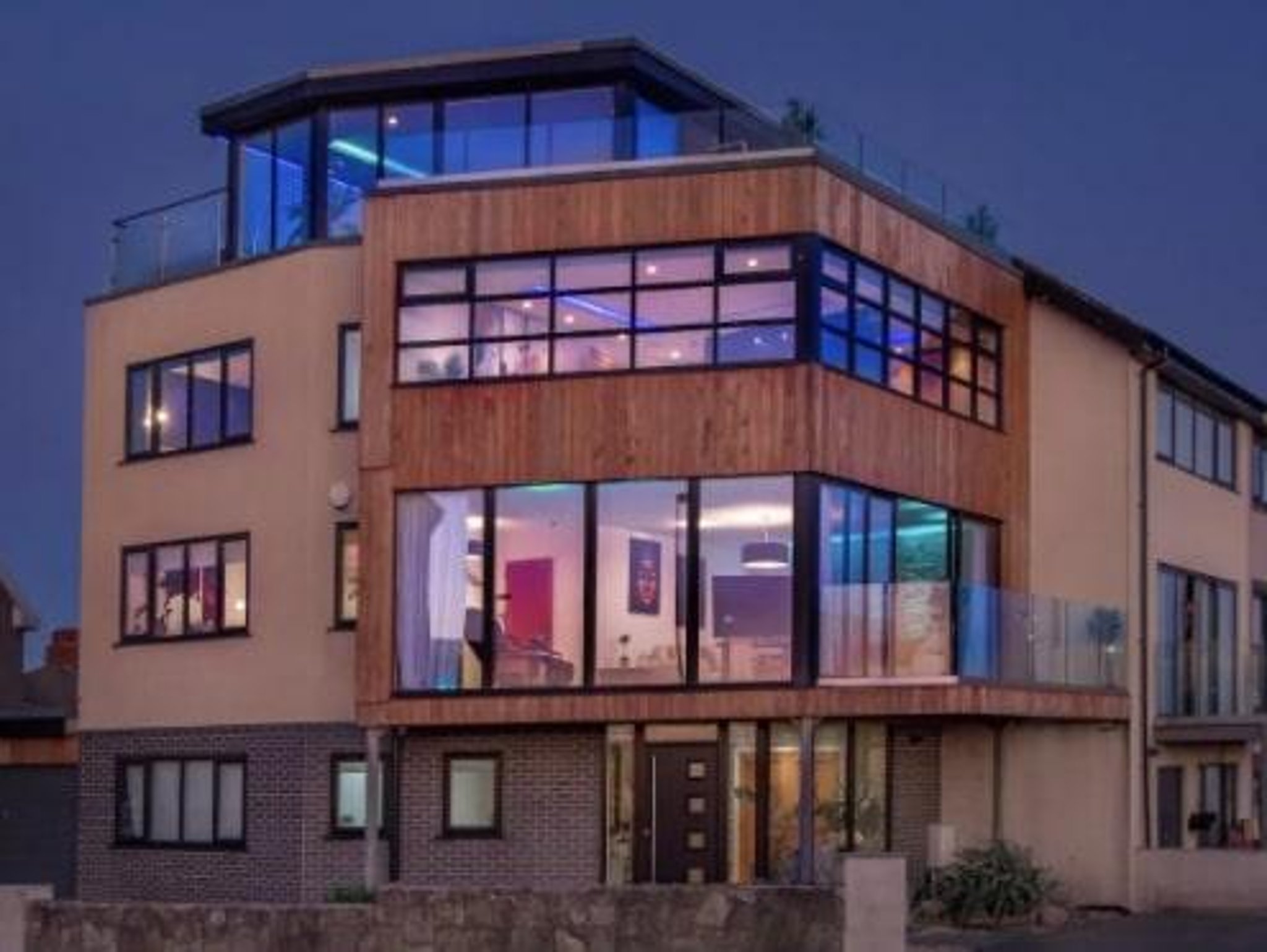 Former Blackpool FC Cleveleys goalkeeper Airbnb is in the top 10 wishlist for UK holidays
Owner Richard Powell, 50, hoped the £ 242-per-night North Promenade property on the corner of Beach Road would encourage more people from around the world to visit the coastal town of Fylde.
Mr Powell, who played net for Blackpool FC in 1988 and started his football career at just 16, built the house seven years ago and has been renting it out to holidaymakers for four years.
The house has two bedrooms and two bathrooms, a hot tub, a cinema room and spectacular sea views, making it an ideal getaway for a stay.
The impressive Airbnb home on North Promenade, Cleveleys, offers panoramic coastal views with a variety of modern amenities. Credit: Richard Powell
Read more
Read more
READ MORE >>>> Take a look inside the Cleveleys Airbnb featured in the Top 10 mos …
Richard said: "We have had visitors from Miami, Dubai, California, Australia and New Zealand, to name a few.
"I meet everyone who stays in the house and always recommend restaurants, bars and local activities. There are so many great places to recommend on the Fylde Coast.
"Everyone who stayed loved Cleveleys. Now, I hope to attract larger groups of people to help boost the Cleveleys economy."
Richard added that he was shocked to learn that the house was in the UK's Top 10 Most Wanted Airbnb Properties, but was happy Cleveleys was "put on the map".