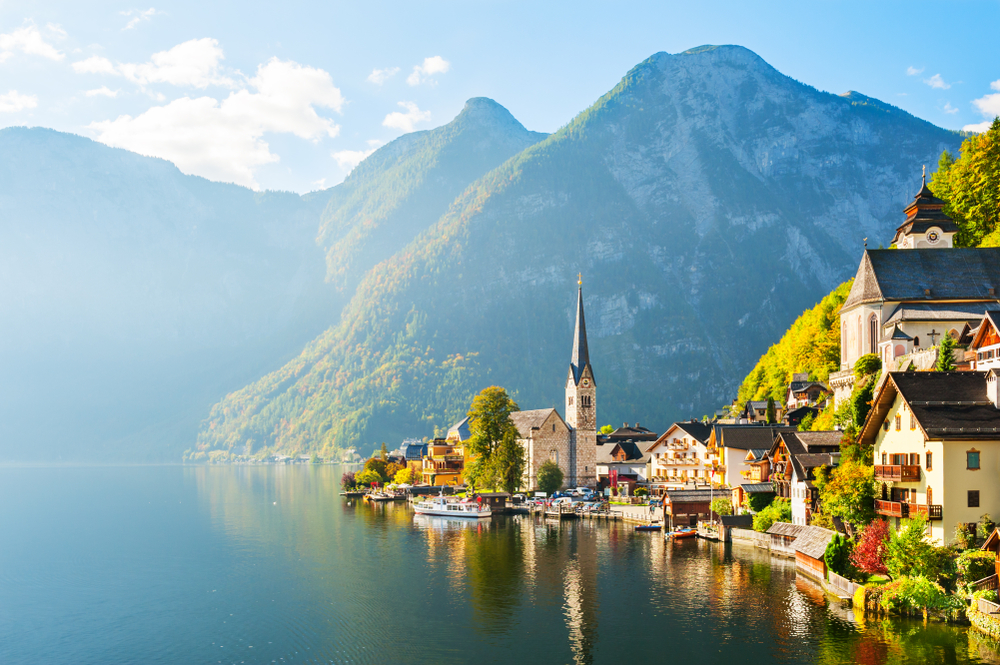 Full list of countries without quarantine upon return to the UK
For most of us in the UK this year has been a long chore so far. But finally infection rates are plummeting, the economy is opening up and the vaccine rollout continues at a steady pace, so people are looking to summer, and more specifically whether we can go on vacation abroad.
As of May 17, non-essential travel from the UK is no longer banned. the UK has significantly eased its border restrictions and will now allow travelers from certain "green list" destinations – without requiring any form of quarantine.
RECOMMENDED: Six Things You Should Know Before Booking A Vacation Abroad Now
As the UK moves to the next step in its reopening plan, the total ban on overseas holidays has been lifted, meaning UK residents can leave the country for the first time in months. Meanwhile, there are also new rules on who will be allowed into the UK – whether visitors from abroad or UK residents returning from vacation. Here's what you need to know.
How will the red, green and orange lists work?
The UK's "red list" already listed countries from which travel was absolutely prohibited, with the exception of returning UK and Irish citizens as well as official UK residents. As part of the government's latest plans, this list has been expanded to include a wider traffic light system for international travel.
Under the new rules, each country in the world has been classified into one of three categories "green", "orange" or "red", depending on a series of factors. These include the proportion of a country's population that has been vaccinated, infection rates, and emerging variants.
People arriving from destinations on the "green list" will only need to provide a negative test result upon arrival. There will be no obligation to self-isolate, either at home or in a hotel.
Anyone arriving countries classified as "amber" will have to self-isolate for ten days at home unless they are fully vaccinated, while those from "red" countries will still have to quarantine themselves in a hotel mandated by the government at a cost of £ 1,750 per person lead. (This price will drop to £ 2,285 from August 12.)
Which countries are on the UK green list?
The following countries and destinations are currently on the "green list" for England. Some countries have also been added to a "green watch list", which means they are more at risk of going "orange".
Anguilla (on the "green watch list")
Antigua and Barbuda (on the 'green watch list')
Australia
Austria
Barbados (on the 'green watch list')
Brunei
Bulgaria
Croatia (on the 'green watch list')
Dominica (on the "green watch list")
Germany
Grenada (on the "green watch list")
Hong Kong
Iceland
Israel (on the "green watch list")
Latvia
Madeira, Portugal (on the "green watch list")
Malta
New Zealand
Norway
Romania
Singapore
Slovenia
Slovakia
Taiwan (on the "green watch list")
Plus the following overseas territories:
Ascension Island, Saint Helena and Tristan da Cunha
Bermuda (on the "green watch list")
British Antarctic Territory (on the "Green Watch List")
British Indian Ocean Territory (on the "green watch list")
Cayman Islands (on the "green watch list")
the falkland islands
Faroe Islands
Gibraltar
Montserrat (on the "green watch list")
Pitcairn Islands (on the "green watch list")
South Georgia and the South Sandwich Islands
Turks and Caicos Islands (on the "green watch list")
On May 11, it was confirmed that Scotland's initial "green list" would be identical to that of England. Northern Ireland has said it will also allow non-quarantine travel from the same countries. Wales has introduced a similar traffic light system, although Prime Minister Mark Drakeford has advised Welsh citizens to only travel abroad for 'essential' reasons for the rest of the year.
Keep in mind that not all 'green list' countries will be ready to allow visitors from the UK, especially those who have not yet been vaccinated.
Which countries could then be added to the UK's green list?
Shapps said the "red," "orange" and "green" lists would be revised every three weeks starting May 17. This means that several popular vacation destinations may well be added to the "green list" again on August 30, and so on. .
European countries likely to be added to the "green list" soon include Hungary (102 doses of vaccination per 100, against five cases of coronavirus per 100,000) and Finland (78 doses of vaccination per 100, against 54 cases of coronavirus per 100,000).
Popular tourist destinations, including Spain and Italy have advanced vaccination programs (90 and 86 doses administered per 100 respectively), although their case rates differ considerably (377 and 22 per 100,000). This means that Italy could be on the 'green list' next time around, but Spain probably not.
What if your dream destination is still not on the list even after the next update? Be patient: it may not be long before it turns "green" as well. Keep your fingers crossed – that long-awaited vacation or family reunion could be on the cards very soon.
Here's everything you need to know about vaccine passports and Travel from UK to Europe after Brexit.