gaudí's first masterpiece, casa vicens, is listed on airbnb for just one night
for a unique experience, airbnb offers a one-night stay in Gaudi's casa vicens. located in the heart of Barcelona, the very first masterpiece of the Spanish architect closes its doors to the public for the first time in 136 years. the jewel of art nouveau, now a museum, gives a lucky couple the opportunity to live like the vicens family, celebrated by the floral patterns and sumptuous colors, and enjoying a remarkable view of the magnificent garden and the Spanish city.
all images courtesy of airbnb
airbnb takes a big step forward by registering the magnificent casa vicens as a residential destination. the once private landmark that gives every passenger and traveler a dual appearance offers a pair of guests a full cultural experience. starting with a private tour of the history and secrets of the house, the journey continues in the magnificent dining room surrounded by original decorative touches. followed by a Michelin-starred menu, the evening continues upstairs in the family's master bedroom adorned with Gaudí's distinctive design.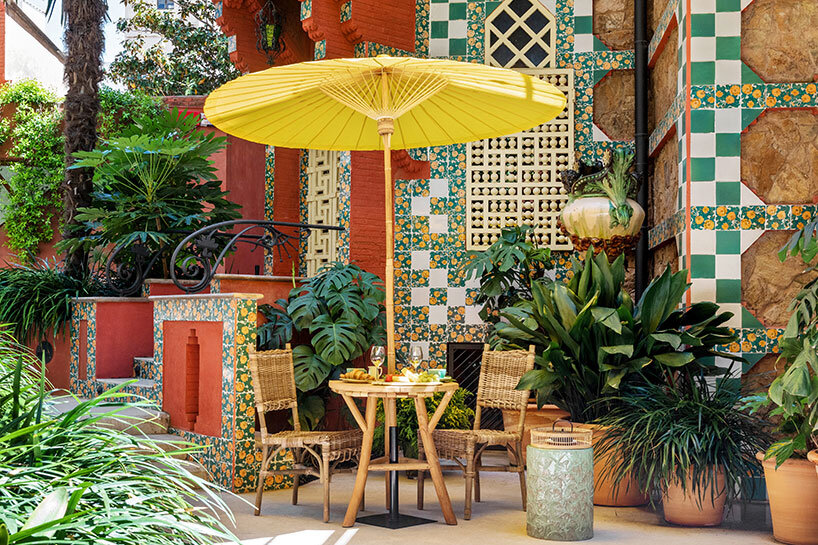 surprising as it may sound, surreal 24 hour vacations cost 1 euro. the reservation opens at 4:00 a.m. CET, or 10:00 a.m. New York time, July 12 and literally all that's required is quick hands. the first-come, first-served situation offers an oasis of rich heritage, unforgettable walks in the lush gardens and above all, a stay that feels like something new to Spain.