Green light for Glasgow furnished apartments on former pub site
Green light for Glasgow furnished apartments on former pub site
---
---
Councilors have given their approval to plans to demolish an old pub in Glasgow city center to make way for new apartments.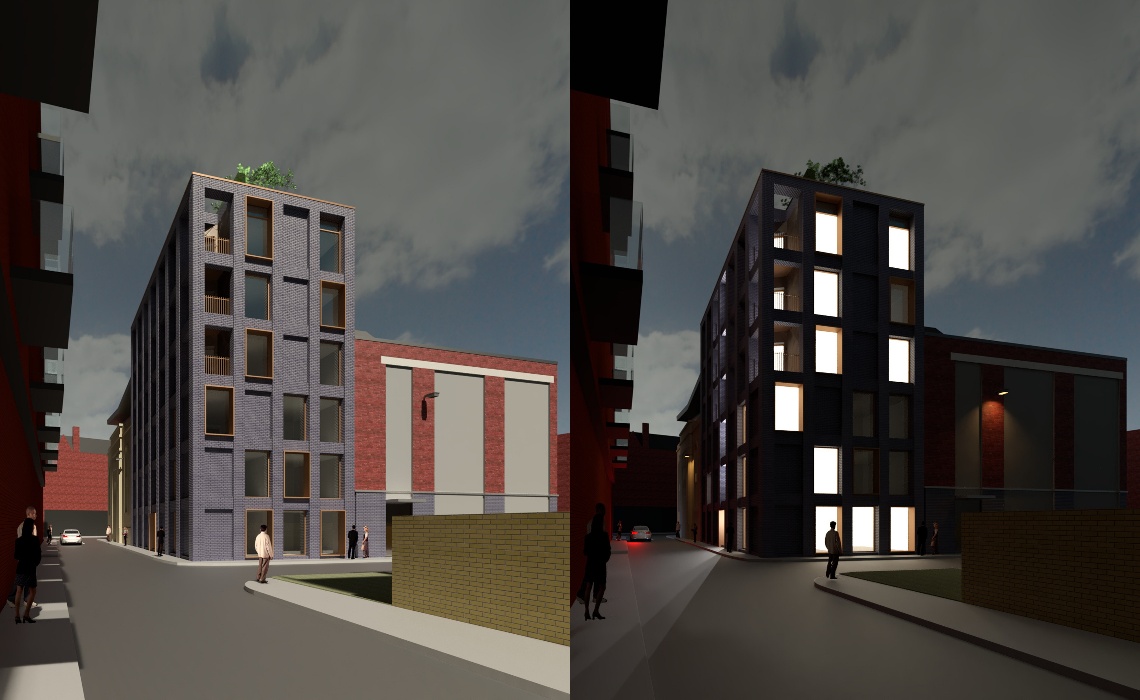 Real estate developer Marquee productions will now move in to demolish the building at the Ropework Lane site, which was previously marketed as Anne Meunier, in order to build 18 serviced apartments.
Traditionally appreciated by Rangers fans, Anne Millers closed in May 2017 and was subsequently purchased that same year by Big Top's Andre Graham and husband Seamus sweeney.
Big Top plans to invest a total of £ 3million in the development, which will also bring a rooftop terrace, parking spaces for cyclists and two penthouses to the area.
The apartments will be available for short term rental.
Council officials recommended that authorization be given in May this year, but councilors Glasgow City Council the planning requests committee asked for more information before making its decision.
A hearing was held on the proposal to allow those who support or oppose the request to contribute.
Speaking to the Planning Request Committee this week, an opponent said: "We would be very happy to see Annie Millers demolished and a suitable low-rise building constructed in her place. It has long been a plague on the region.
"However, we argue that this is certainly not the answer. Ropework Lane and Metropole Lane perpendicular to it are extremely narrow.
"Waste collection and recycling will be another issue with the proposed size of the development.
"I also see the rooftop layout as a serious over-development. "
Another opponent added: "As a six story development directly facing our properties with balconies and a roof terrace, our residents will have no privacy and we ask that we have the right to privacy.
"There are a lot of families here and our dorms are right in front of the balcony.
In response to concerns about noise and anti-social behavior raised by locals, Big Top assured that the site will be staffed 24 hours a day, seven days a week.
A spokesperson for the company said: 'I have to stress that this is not an Airbnb offering and therefore will not be accompanied by the antisocial behavior that many apartment buildings have in Glasgow. .
"We will offer a 24 hour concierge service on site to assist customers and monitor the premises at all times. "
A Big Top statement read: "The existing building has been abandoned for some time since the pub closed, so it has fallen into disrepair, which is having a negative impact on the cityscape.
"A new development of this nature will improve Ropework Lane by creating a more welcoming environment while at the same time providing a sturdy building that will easily adapt to future generations and uses.
"This is a piece of contemporary architecture that responds to its historical context and will make a positive contribution to Ropework Lane and the wider context of Glasgow."
Welcoming the approval of the plan, André Graham, director of Big Top Productions, said: "We are extremely pleased to have received the building permit to proceed with our modest but beautifully designed development of 18 studios on Ropework Lane.
"The managed apartments will replace the abandoned Annie Millers public house which has long been a nuisance and bane to the immediate area and will lead to a significant decrease in anti-social behavior, while increasing the value of nearby properties.
"This 3- to 4-star level apartment project will be called The Axis Studios and will be primarily, but not exclusive, for the LGBT community and guests will be welcomed from all groups. We will be a hetero-friendly establishment.
"Axis Studios will be the catalyst for new investments and developments within the LGBT community, which will make a significant, deep and positive contribution to the city of Glasgow far beyond the LGBT community, as has been the case in many years. cities like Manchester, Brighton and Liverpool.
Stephen Mallon, director of Mosaic Architecture + Design, who designed the proposal, added: "We are delighted to receive this support from planners and council and look forward to delivering this exciting new development, which we believe will make a positive contribution to the local urban landscape. The building is a contemporary and energy efficient design using a palette of simple but high quality materials such as blue brick, bronze cladding and aluminum curtain walls. A terrace allows the activation of the roof with a suitable screen and solar panels on the roof.