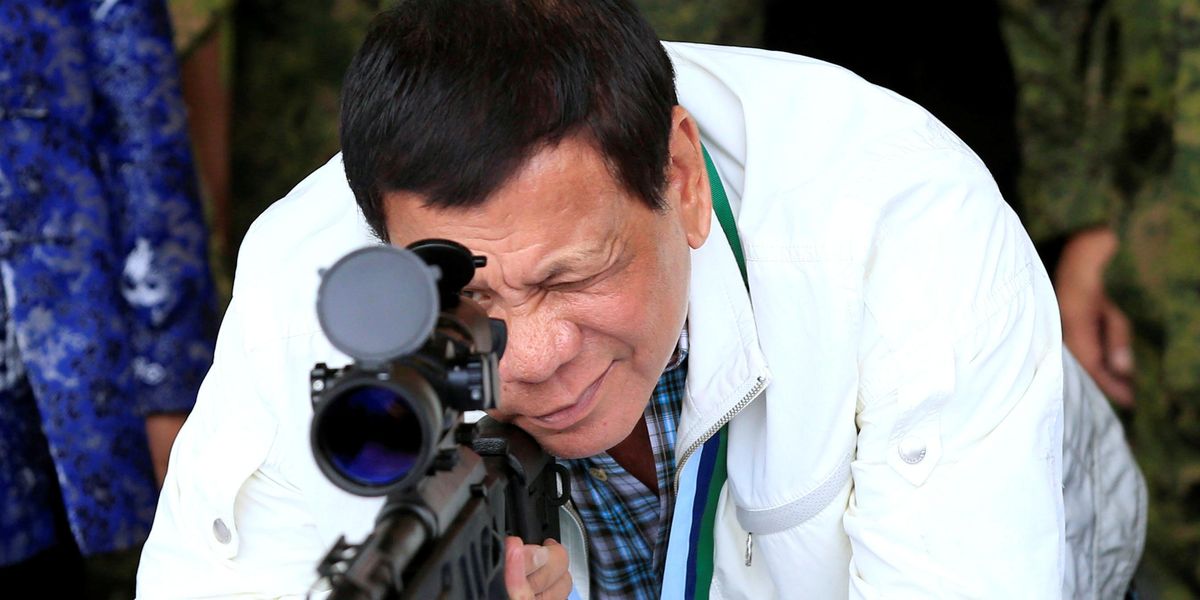 Hard numbers: Duterte for Vice President, Airbnb to welcome Afghans, Zambian transition, climate change-induced floods
Much of it comes from central and eastern Europe, which is currently mired in its worst COVID outbreak to date. Home to just four percent of the world's population, the former Eastern bloc is now accumulate 20 percent of all new cases every day.
Russia, Ukraine and Bulgaria have in the last three days all reported their highest daily number of infections and deaths since the start of the pandemic.
Romania, where the funeral directors are now located running out of coffins, lead the world with 22 daily COVID deaths per million people, closely followed by neighboring Bulgaria and Eleven other Eastern European countries in a row.
Governments in the region, once greeted for their early action to "flatten the curve", again impose new restrictions on businesses, schools and places of entertainment. Latvia recently returned to an almost complete lockdown. Russia has order most businesses and schools will close for a full week starting October 30, with parts of the country already starting.
Part of the story is that vaccination rates across the region are still low. While three quarters of all adults in the EU are fully immunized, those Numbers fall off a cliff while moving east. In Romania, it's barely 36 percent, while Bulgaria's score is still below 25 percent. In Russia, which developed one of the first COVID vaccines, Sputnik V, comes from 32 percent of the population has been fully immunized. In Ukraine, it is 16 percent.
And it's not because there aren't enough jabs in stock. Despite the first setbacks related to vaccine security, the EU now has more than it Needs. Russia now gets its supplies in large quantities. Ukraine is a partial exception here, as the country a turbulent policy hampered its ability to purchase and distribute photographs.
But the region's problem isn't supply, it's demand – or, more precisely, it's reluctance to get vaccines.
EU surveys show that vaccine hesitancy rates are much higher in Eastern Europe. A recent EU survey found that only 31 percent of Bulgarians were eager to be vaccinated, and less than half of Slovaks, Croats and Latvians were with them. Other countries like Romania are in the 1950s, but that's nowhere near the overall EU mark of 59%, or Western European countries which are almost all over 70 years old. Investigated separately, Russia had one of the highest rates of vaccine skepticism in the world, as does Ukraine.
Why is this happening? It is no coincidence that public confidence in government is also significantly lower in Eastern Europe, where democracies are generally younger and less well established, than in Western Europe.
It's hard to make a direct link between trust in government and willingness to take a vaccine – but in countries where people typically don't believe what their governments tell them, it's harder for those governments to convince people that vaccines are safe and important.
Moreover, political unrest in some of the worst affected places is not helping: the Romanian government collapsed after a vote of no confidence earlier this month, and Bulgaria is heading next month towards its third election of the year, during a vote where the new restrictions on coronaviruses are announced as a salient element problem.
Results: Unlike previous waves of the pandemic, most countries in Eastern Europe have the tools to fight COVID-19 more effectively. But political wrangling, low confidence in the government and great skepticism about jabs is proving to be an endemic condition of their own.