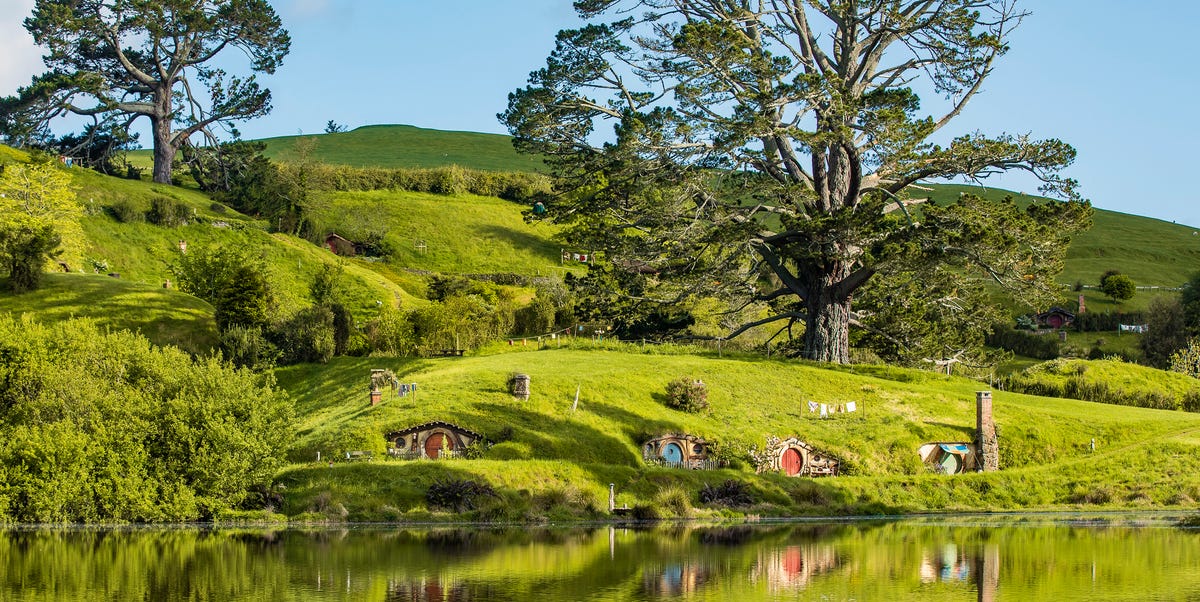 Hobbiton from Lord of the Rings listed on Airbnb for the first time
© Larnie Nicolson Photography
The original Hobbiton of The Lord of the Rings and The Hobbit was listed on Airbnb For the very first time.
Nestled in the scenic pastures of New Zealand's Waikato region, fans of the famous movie trilogies can now live like Bilbo Baggins as they spend the night on the Hobbiton film set.
In honor of the 10th anniversary of The Hobbit: An Unexpected Journey, the once-in-a-lifetime trip will include visits to 44 Hobbit Holes, The Millhouse, The Green Dragon Inn and other beloved places from JRR Tolkien's work. Plus, lucky visitors will also get a private behind-the-scenes tour of the Hobbiton film set with host Russell Alexander.
Other trip highlights include:
Comfortable overnight accommodation hosted by trilogy creative director Brian Massey, including a Bilbo Baggins-worthy writing corner at The Millhouse
Private access to a personal Hobbit Hole, set up for moments of relaxation Precious™ downtime and afternoon tea
An evening banquet at the Green Dragon Inn with a feast of beef and beer stew, whole roast chickens, freshly baked breads and plenty of beer, plus Second Breakfast™ and Elevenses™ served daily .
If you want to book your stay, go to airbnb.co.uk Tuesday, December 13 at 9 p.m. GMT. You'll need to be quick, as there are only three individual two-night stays available for those who arrive first. Prices are just $10 NZD per night.
Overnight stays will be March 2-4, March 9-11 and March 16-18, 2023. Guests are responsible for their own transportation to and from Auckland, New Zealand, but car transportation will be provided for the two-hour journey between the airport and the goods.
"For over two decades we have welcomed millions of passionate fans to Hobbiton Movie Set, but never before has anyone had the opportunity to spend a night in Middle-earth," says host Russell Alexander. "I am thrilled to share the beauty of my family's farm and happy to host this iconic place on Airbnb for fans around the world."
Take a look around…
Follow Beautiful house to instagram.
---