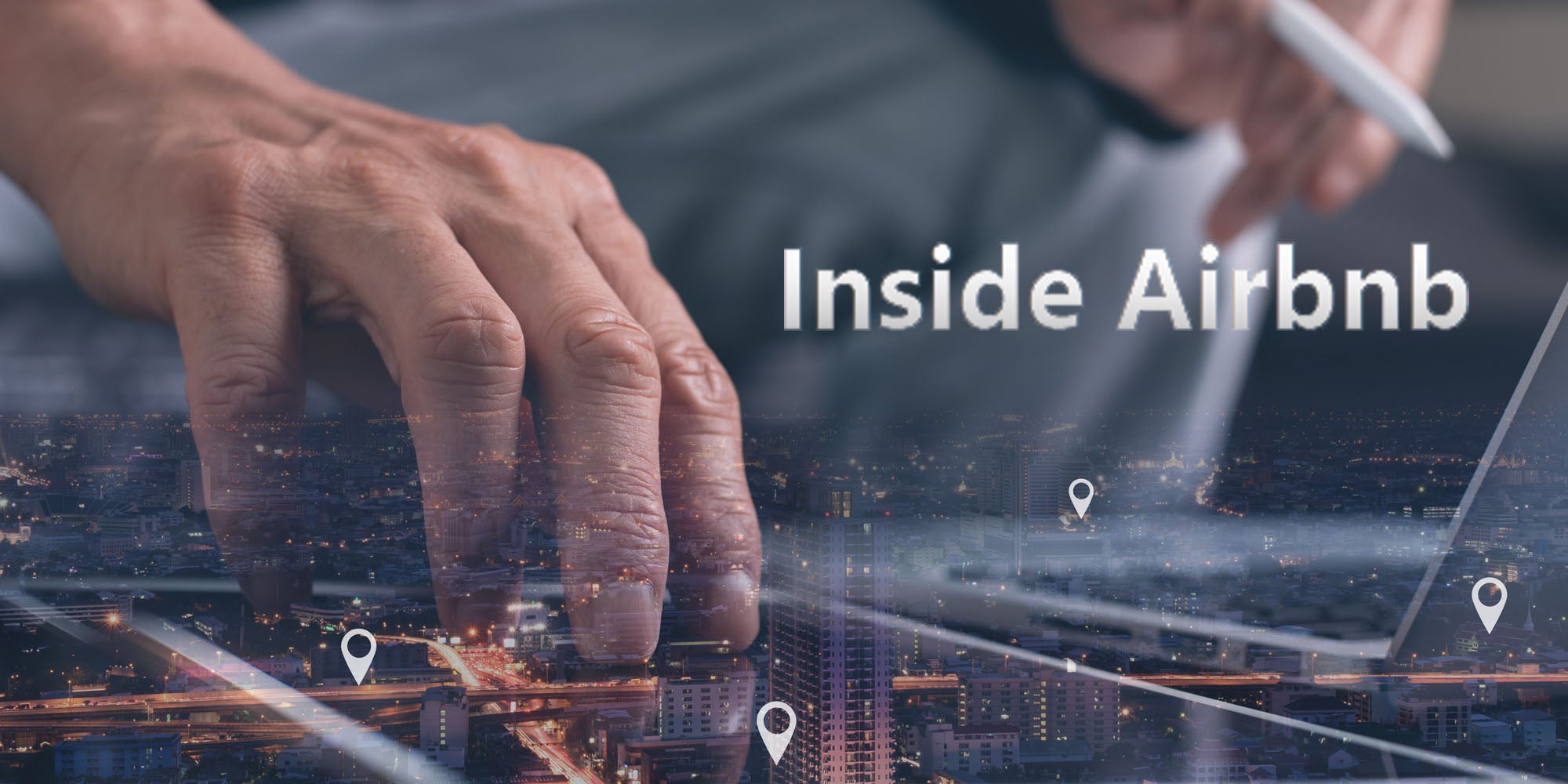 How Inside AirBnB helps highlight the effect of AirBnB on housing
Rental prices are skyrocketing. There is an estimated shortage 7 million affordable housing units for low-income tenants. Thousands of people in areas where tenant protections are scarce were left vulnerable to sudden evictions. And inflation makes everything even more expensive.
America faces a serious housing affordability crisis. And AirBnB does not help.
In May, Braked reported that there were now several thousand fewer homes available for rent in Manhattan, Brooklyn, and northwest Queens than there were whole-house rentals on AirBnB available in New York City. The number of places available for long-term rental (only 7,669) was provided by the real estate agency Douglas Elliman.
Thanks to AirBnB's notorious secrecy and occasional obstruction– around its announcements, the number of short-term rentals available on AirBnB during the same period (20,397) had to be extracted from the platform by Inside AirBnB, a data-driven project that measures the impact of the company on residential communities since 2013.
You may be familiar with the design of Inside AirBnB's maps, a myriad of tiny red dots scattered around a white and green board of various US and global cities. Indeed, the group's work has gone viral in recent months, as more and more people look into AirBnB's role in the housing crisis.
"All the AirBnBs in New Orleans, a city that lacks housing", a popular post featuring a screenshot of a map riddled with red dots reads. "Huh, I wonder where all the accommodations went?" Using the same card, another user comments: "The block I grew up in in New Orleans is literally half AirBnB. A plantation economy in twenty thousand points.
An Irishman used a screenshot of Inside AirBnB which displays more than 15,000 short-term rentals nationwide to applaud a report that there are only 851 houses available to rent in the whole of Ireland. "I'm not saying AirBnB is causing the housing crisis, but that's not helping!" How did he.
These concerns are not just online complaints. Since its inception in 2008 as a platform meant to make it easier to rent a spare room for short periods, AirBnB has marketed itself as a bastion of the so-called "sharing economy," highlighting how it helps ordinary people to earn some extra money.
Yet over the past fourteen years, the platform has increasingly been blamed for changing the nature of certain cities – from New York and San Francisco to Barcelona and Venice – at their core, while driving the prices of rents. The fact that it is more profitable to rent entire houses or apartments to tourists for short periods of time rather than renting the same properties for longer periods to people who actually live in these towns means that housing has been withdrawn from the residential market, causing real estate to rise in value and contributing to the expulsion of the working classes from city centres.
"Inside AirBnB has a long, warm relationship with the hospitality industry and a loose relationship with the facts, because the reality is that most hosts only share one listing," the AirBnB spokesperson said, Mattie Zazueta. "AirBnB has shared data about our community with thousands of governments around the world and supported balanced rules and regulations, including providing UK partners in Kauai with access to our city portal which provides tools and information about home sharing in their communities. "
In response to AirBnB, Murray Cox, Founder of Inside AirBnB said, "I sold data to hospitality researchers, just as I sell data to academics and cities, to help support the project. . I revealed it to reporters who asked. It is offensive and sad that Airbnb resorts to such lies and tactics.
AirBnB's impact became even more evident at the start of the COVID-19 pandemic in 2020, when AirBnB began allowing people to cancel their short-term rentals, leaving many owners unhappy. Over the following weeks, cities such as Dublin, Edinburgh and London began to see a 45% to 64% increase in new listings of homes available for long-term rental.
As a more complicated narrative around the sharing economy emerged, projects like Inside AirBnB played a pivotal role in helping journalists, politicians, local authorities and ordinary citizens get a clearer picture of the presence business in their cities.
"When I started, I think most people didn't know they had issues with AirBnB. Most journalists, if they were talking about it, were talking about the issues the hospitality industry was raising around the company, like not paying their taxes or competing unfairly with hotels," Cox, the data and photojournalist who founded Inside AirBnB in 2014, told the Daily Dot. "I think people didn't really know how, in the majority of cities, AirBnB was used by people to rent multiple entire homes."
The purpose of his website was to add data to this debate. For years, Cox had documented the gentrification of Brooklyn, where he lived, through photography. After hearing that a reporter was working on an investigation based on AirBnB's listing data in San Francisco, he began digging up data the company had refused to provide to show how his neighborhood was also changing. transform. In March 2015, it released the first of many Inside AirBnB maps, sorting data from the scraped listings by accommodation types, prices, number of reviews, and most importantly, number of hosts with more than one listing to their name. . The data was easily readable and available for anyone to browse and use.
"I never imagined what was going to happen next," Cox says. "Honestly, I hadn't even planned to collect the data on a regular basis. I thought AirBnB would try to sue me or shut down the project somehow, but they didn't. They prefer to use their enormous public relations machinery to try to discredit the project and the work of any researcher who writes about them negatively.
In recent years, for example, Luke Yates, a researcher at the University of Manchester, showed that AirBnB had cultivated so-called "grassroots lobbying initiatives," essentially providing resources to organized groups of individuals and businesses renting space on AirBnB. In turn, these seemingly bottom-up groups would lobby local and national governments for deregulation or to block sanctions against the platform. AirBnB is also known for exerted strong pressure on the European Union to relax the regulations that the cities of Berlin, Paris, Barcelona and Brussels had put in place to counter the effect of the company on their urban landscape.
Today, Inside AirBnB provides data for over a hundred different cities and is working on a way to collect data for entire countries. As media attention began to pour in, demands from activists and local authorities around the world also increased. They, too, were hungry for data they didn't know how to get any other way.
"I think data is crucial because without data you rely on anecdotes or stories pushed by a huge multinational corporation," Cox said. "Without data, people would just think that AirBnB is a cool way to travel, and that it helps savings, helps ordinary people pay their rent and their mortgage. Without the data, you would think this story was true. But with the data, you can see that in many cities, AirBnB is largely made up of the people who manage massive real estate portfolios.
A December 2020 report Cox and his colleague Kenneth Haar worked on "how AirBnB drove up rents, caused damage to urban communities and destroyed affordable social housing programs".
Among other things, the report showed that even after controlling for gentrification, AirBnB's presence in Barcelona led to a 7% increase in rents and a 19% increase in property prices. In Paris, a city with a notorious housing problem, 15,000 to 25,000 apartments have been taken off the residential market because of AirBnB. In Prague it was 15,000.
Indeed, few people actually use the platform to rent a spare room from time to time. In Amsterdam, according to the report, 87% of AirBnB's revenue comes from full-time short-term rentals and large property portfolios. In Barcelona, ​​75% of listings are said to be properties for commercial use. In Prague, more than half of the apartments were managed by hosts with more than one apartment listing to their name.
"I really wish there was no need for a project like mine," the data activist told the Daily Dot. "Going forward, I hope AirBnB provides real data and countries start thinking about what data platforms they should provide so they can measure the impact on society. I think this is crucial, especially when it comes to the central point, which is the availability of accommodation: not everyone needs a place to spend their holidays, but everyone needs a place to live.
In terms of recommended regulations for policymakers, Cox wrote, three things have proven to be essential: requiring platforms to disclose data, holding platforms accountable, and enforcing a mandatory registration system to track hosts.
The data journalist has been directly involved in advocating for a New York City mandatory registration system that was adopted by the city council in December 2021. The system would make it easier to detect tens of thousands of illegal registrations under state law.
"As an activist fighting the impact of short-term rentals on residential communities and affordable housing around the world, I applaud the New York City Council for passing this important law that returns valuable housing to market and allows New York City to join the likes of Paris, Barcelona and Amsterdam with world-class legislation that affirms a commitment to the right to housing," Cox said at the time.
But like a number of other cities, as Inside AirBnB shows, there's still a long way to go.
This post has been updated with AirBnB's comment.
---
Learn more about the Daily Dot's technology and political coverage