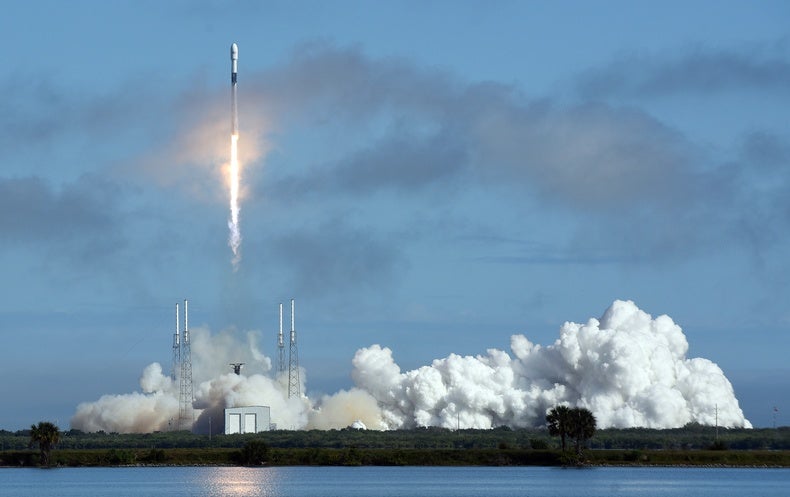 How tech companies are shaping the conflict in Ukraine
Earlier this year, Meta, the company that owns Facebook and Instagram, announced that people could create posts call for violence against Russia on its social media platforms. It was unprecedented. One of the world's largest tech companies has very publicly chosen sides in a geopolitical dispute. Russia was no longer fighting just one country, but also multinational corporations with financial interests in the outcome. In response, Russia announced a ban on Instagram within its borders. The fallout has been significant. The ban, which eventually included Facebook, cost Meta nearly $2 billion.
Through the war in Ukraine, tech companies show how their decisions can affect geopolitics, which is a massive change from the past. Tech companies have either been embroiled in disputes over how customers used their services (e.g. people putting their homes in the West Bank on Airbnb) or have followed the foreign policy of governments (e.g. SpaceX providing internet to Iran after the United States removed some sanctions).
Today, tech companies independently shape real-time warfare by deciding what capabilities to provide and how much recoil they are willing to tolerate.
This leads to a new global reality. Any country (or group) with geopolitical ambitions can no longer just plan how nations might react, but must also think about how tech companies might react. From my perspective as an expert on the convergence of technology and geopolitics, the beliefs and ideologies of tech executives now matter as much as those of politicians.
The Internet is a perfect example. When the war started, Russian forces moved in to cripple Ukraine by controlling critical infrastructure, like nuclear power plants. The Zaporizhzhia nuclear power plant, for example, which Russia has taken over, generates a fifth of Ukraine's electricity.
This strategy did not work for the Internet. Just days after the start of the war in Ukraine, US-based SpaceX chose sides, and started providing Starlink, its satellite internet service, to the Ukrainian government, enabling kyiv to retaliate against Russian forces. One of Ukraine's deadliest drone divisions, Aerorozvidka, was only able to hit Russian forces due to access to Starlink.
By October 2022, the total cost to SpaceX of delivering Starlink terminals to Ukraine hit $80 million. Even with that relationship now in doubtwith SpaceX's involvement, Ukraine was able to prevent Russia from controlling the country's internet.
Social media provided another checkpoint in the conflict. When Ukrainian Digital Minister Mykhailo Fedorov said that Twitter had become a "tool to destroy the Russian economyhe was hinting at a bigger game for Ukraine to use big tech against Russia. Lobbying from the tech world has been effective. From Alphabet ending all ad sales in Russia, to Apple banning VK, Russia's largest social media platform, from its ecosystem, Russian society has been digitally 'compressed'.
And, Ukraine's lobbying effort has been joined by big tech calling on other governments to act. A European lobby group called DigitalEurope, which includes companies like Amazon, has called on the European Union to donate technology infrastructure to Ukraine. However, cutting off Russia's access to certain social media platforms did not lead to a complete blackout: new Russian alternatives like Rossgram have arisen to replace Instagram.
And, as Russian forces battle Ukrainian resistance, satellite imagery becomes crucial. Google has disabled live traffic features in Ukraine, a feature that could give Russia insight into the locations of Ukrainian forces. At the same time, MDA, a Canadian space firm specializing in imagery intelligence, or geointelligence, received Canadian government approval provide Ukraine with satellite images of Russian troop movements on Ukrainian territory. Until now, only Russia had "eyes" on Ukraine, thanks to satellite imagery, as Russia was one of the few countries with space capabilities. But now, with the help of Western tech companies, Ukraine is gaining similar capabilities and awareness of the movement of Russian forces.
When the conflict in Ukraine broke out, all eyes turned to Western governments to see how they would react. Could Russia be disconnected from the SWIFT global financial system? Could Europe withstand a new refugee crisis? Was the world ready for a global energy crisis? In all of this, the role of tech companies has been overlooked or misunderstood, whether in the form of Russia failing to anticipate Western tech companies helping Ukraine, or Western countries mistakenly assuming that cutting off flows of technology to Russia would end the war more quickly. Even countries like China are at stake, even though its tech companies have not taken a clear stance on the war in Ukraine.
But it is perhaps the decisions of tech companies that have the most lasting effect. The Ukrainian government wants to transform the country into a technological power after the war, like Israel. Ukraine's president wants the country to become a 'digital state', more reliant on technology supplied by foreign companies as it reinvents itself. But more importantly, as tech companies shape the war in Ukraine and help rebuild the nation, these companies can gain "control" over the most critical parts of the state, from infrastructure, like the internet, to defence, in the form of satellite images. . These companies represent an independent force, separate from the Ukrainian government, the Russian government or the Ukrainian people.
Tech companies are changing the balance of power, as Ukraine gains capabilities it didn't have before and Russia, in some cases, is denied those capabilities. Of course, not everything is pro-Ukraine. While many Western companies are rapidly leaving Russia, many Asian companies continue to operate there.
Yet this highly political move in technology should be a wake-up call to nations around the world. Tech companies are no longer silent in geopolitics for revenue reasons, as many Western companies have done in China despite that nation's behavior against its political enemies. Nor do they blindly follow government decisions. They act independently, and sometimes in unexpected ways, to achieve self-determined geopolitical goals. In the future, having the support of Google or Meta will mean as much to a country as having the support of the world's superpowers. And, alongside all of this, countries that depend on tech companies may have to deal with these companies – and their leadership –change attitude in the blink of an eye.
With seemingly no end in sight to the conflict in Ukraine, the stage is set for other tech companies to take even bolder steps. Whatever their goals, like injecting themselves into conflicts where democracy is threatened, or how far these companies will go to achieve them, like getting away from tens of millions of users, one thing has become clear: the more tech companies shape geopolitics, the more control they will have over the world; and it is this control that countries and companies will struggle with for years.
This is an opinion and analytical article, and the opinions expressed by the author or authors are not necessarily those of American scientist.