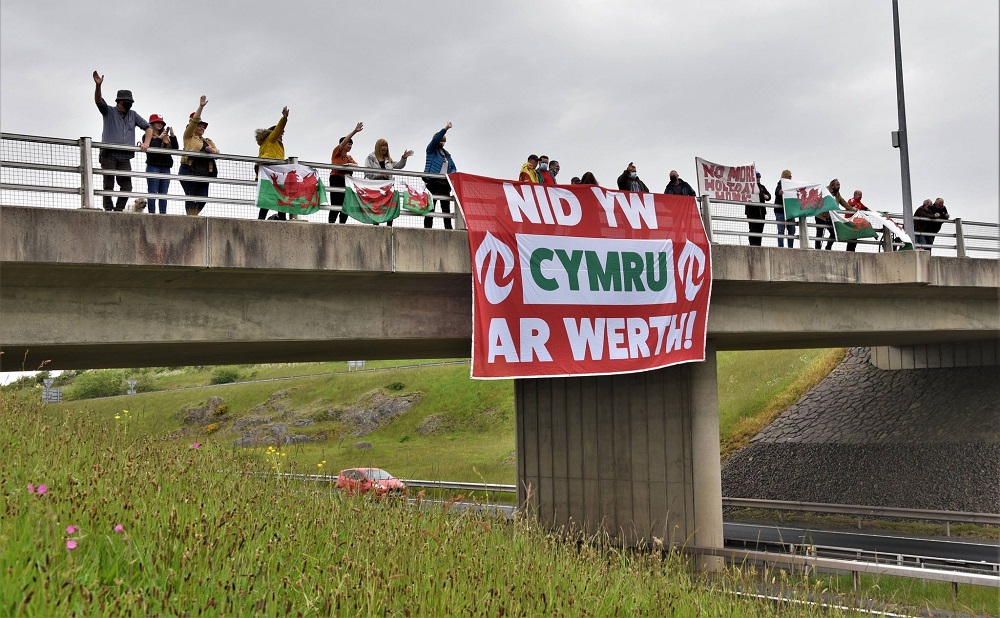 If we don't solve the housing crisis, we will have a homeless crisis
// = do_shortcode ('[in-content-square]')?>
Mabon ap Gwynfor, Senedd member for Dwyfor Meirionnydd
When I opened the debate on the housing crisis in the Welsh Parliament in June, I started with the words 'We live in times of crises and these crises are intertwined'.
I didn't mean to say that they were related just because they belong to the same terrible collection – a collection of crises that no one asked for, and certainly no one wants to be bequeathed to them. What I meant is that these are linked by a common factor: housing.
Regarding the climate crisis, 14% of the UK's greenhouse gas emissions come from the building stock, and Wales has the oldest building stock in Europe, less energy efficient and requiring more building. 'maintenance.
In view of the current Covid crisis, we can now make a direct and indirect link between the impact of the Covid on certain victims and the quality of their housing.
Or, if we look at the economic crisis, more wealth is accumulating in the hands of a few people, who buy more properties, while the poor get poorer and homelessness increases.
These are just three examples. And now we can add the housing itself to the list of crises.
What is the urgency?
House prices have risen 15.6% in Wales in a year, but with average wages not keeping pace, more and more people are being excluded from the places they live. In fact, 67,000 families are currently on housing waiting lists across Wales.
According to Shelter Cymru "because we don't have enough social housing… people find themselves trapped in unaffordable private rental housing or homelessness".
Almost half of Dwyfor Meirionydd's housing stock was sold as a second home last year, new statistics have revealed. New data from the Wales Audit Office shows that 44% of properties sold to Dwyfor Meirionydd in 2020-2021 were classified as higher rates – which would almost certainly be second homes.
Statistics also show that Dwyfor Meirionydd contributed the most to the land transaction tax in the Welsh treasury coffers due to the high number of sales of higher priced properties, followed by Pembrokeshire, Carmarthen West and Anglesey.
Meanwhile, a quick look at rental opportunities in Tenby in Pembrokeshire – according to Zoopla – shows that there are currently no properties for rent. Compare that to properties available for vacation rental, and AirBnB lists over 150 in Tenby alone.

'Greed'
This brings us to an issue that I briefly touched on above about the economic crisis: People are appropriating properties either as an investment or, more commonly if AirBnB is to be believed, for the purpose of residence. secondary or vacation rental. This drives up real estate prices in the area and kicks people out who would live there year round.
And these are real people – not just statistics.
Young families who can't afford their first home for their growing family because the home they wanted has been converted into a vacation rental. Young professionals who cannot stay in their hometown to live and work because they are excluded from their community.
I recently attended a Shelter Cymru panel with Guardian columnist George Monbiot. We both agreed when he said that when property becomes a "luxury that deprives others of a necessity". This is when "greed has been allowed to supplant need".
This carving out of the Wales building stock as an investment opportunity has not gone unnoticed.
This weekend will see the culmination of a 3-day hike to Capel Celyn by activists from the Ceredigion branch of Cymdeithas yr Iaith (Welsh Language Society), who are calling for a property law to ensure the future viability of communities Welsh. Capel Celyn is the village which was flooded to supply water to Liverpool – a visual symbol of a Welsh community destroyed by market forces.
If we do nothing, if we allow this crisis to worsen, we are effectively bringing the younger generations out of their homes. What we call a housing crisis will, for many, be a homelessness crisis.