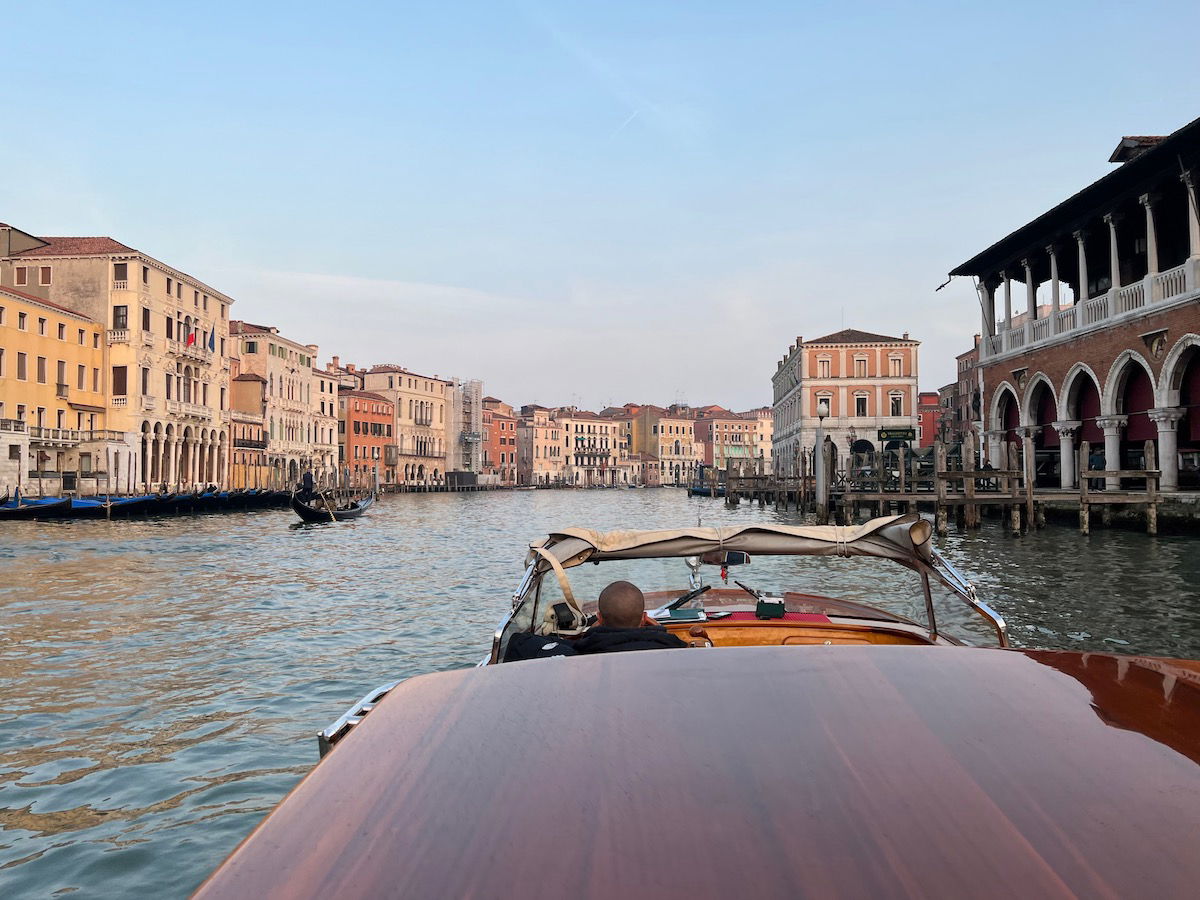 Impressions of our trip to Venice, Italy
On our recent trip to France and Italy, we spent four nights in Venice. I have already reviewed the St. Regis Venice and the Gritti Palace Venice, which are the two hotels we stayed at. In this article, I wanted to share my impressions of visiting Venice as such.
I realize I'm not a pioneer when traveling to Venice, but the last time I was there was over 20 years ago when I was a child, and I remember very little . With this trip, I had the impression of seeing Venice for the first time.
Venice is incredibly magical
Venice is probably one of the most recognizable places in the world, and for good reason. Venice is such a special place that it hardly seems real. In that sense, I'd almost liken it to Disney World – it's pretty compact, but there's so much to see, and it's so perfect it almost feels fake (okay, I'm not really sure to feel that way about Disney…never listen).
The good thing is that getting around Venice is quite easy, at least for those with good mobility. Although there are endless canals (and the Grand Canal that winds through the city), they are virtually all connected by bridges and paths.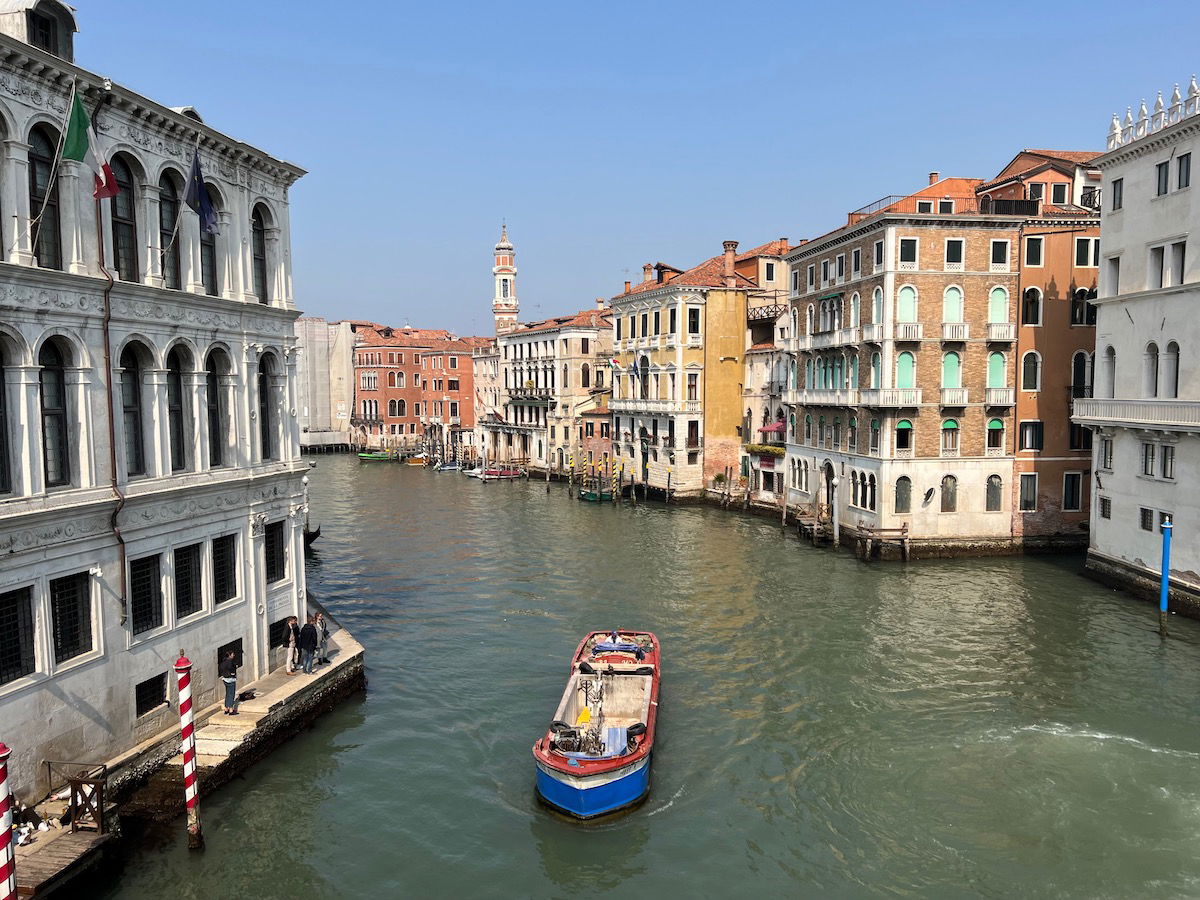 The only time we took a boat was when we arrived, when we left, then took an evening cruise through the city.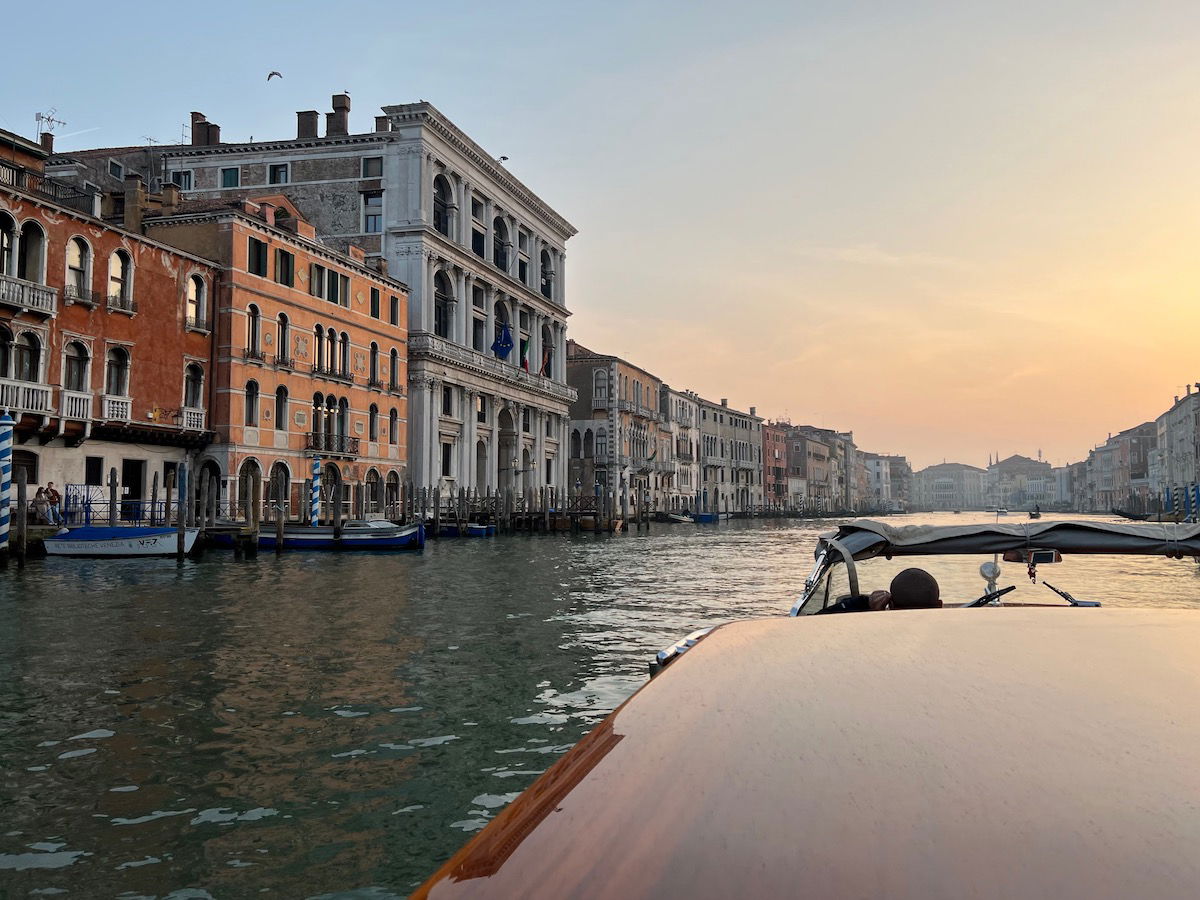 But otherwise, the town is extremely walkable and there are endless things to see. Around every corner there is something new and beautiful, and at some point I just had to put my phone down and stop taking pictures.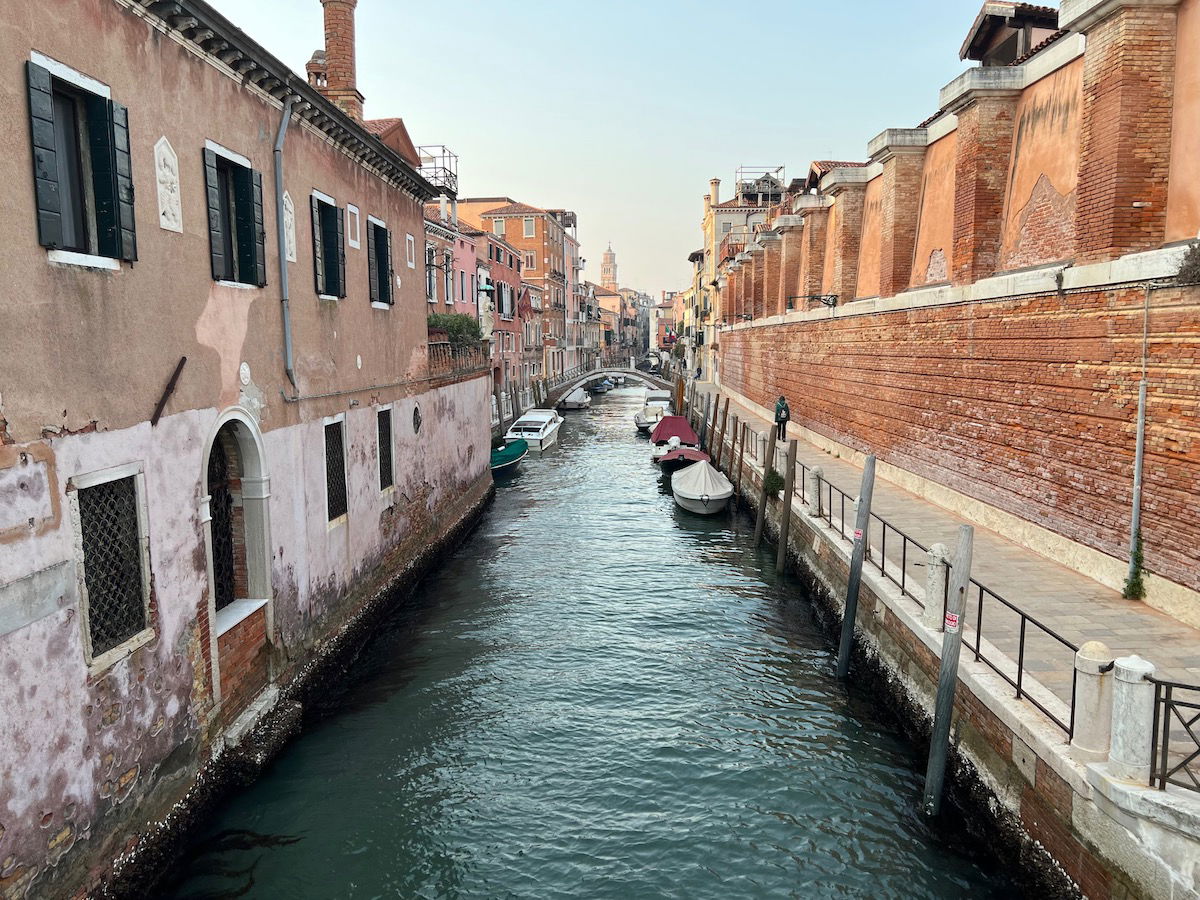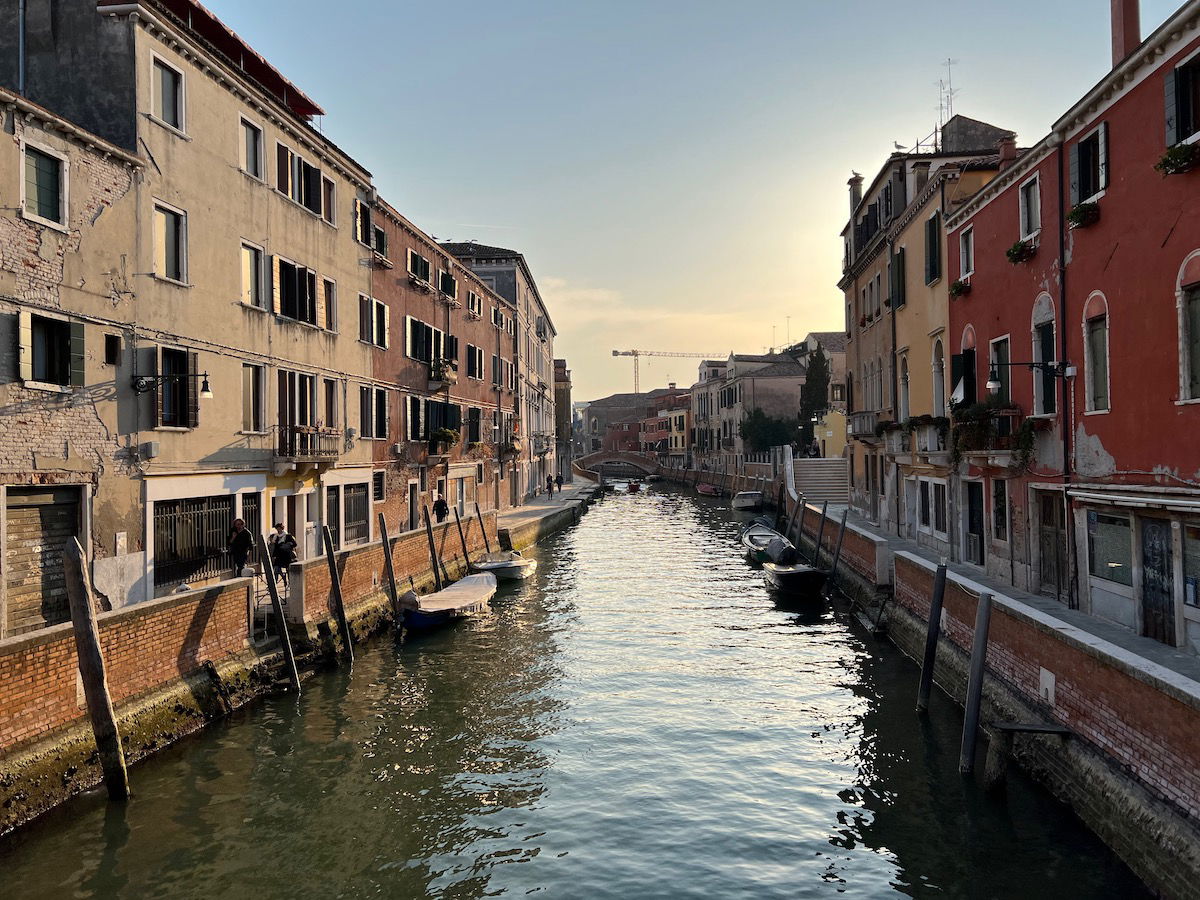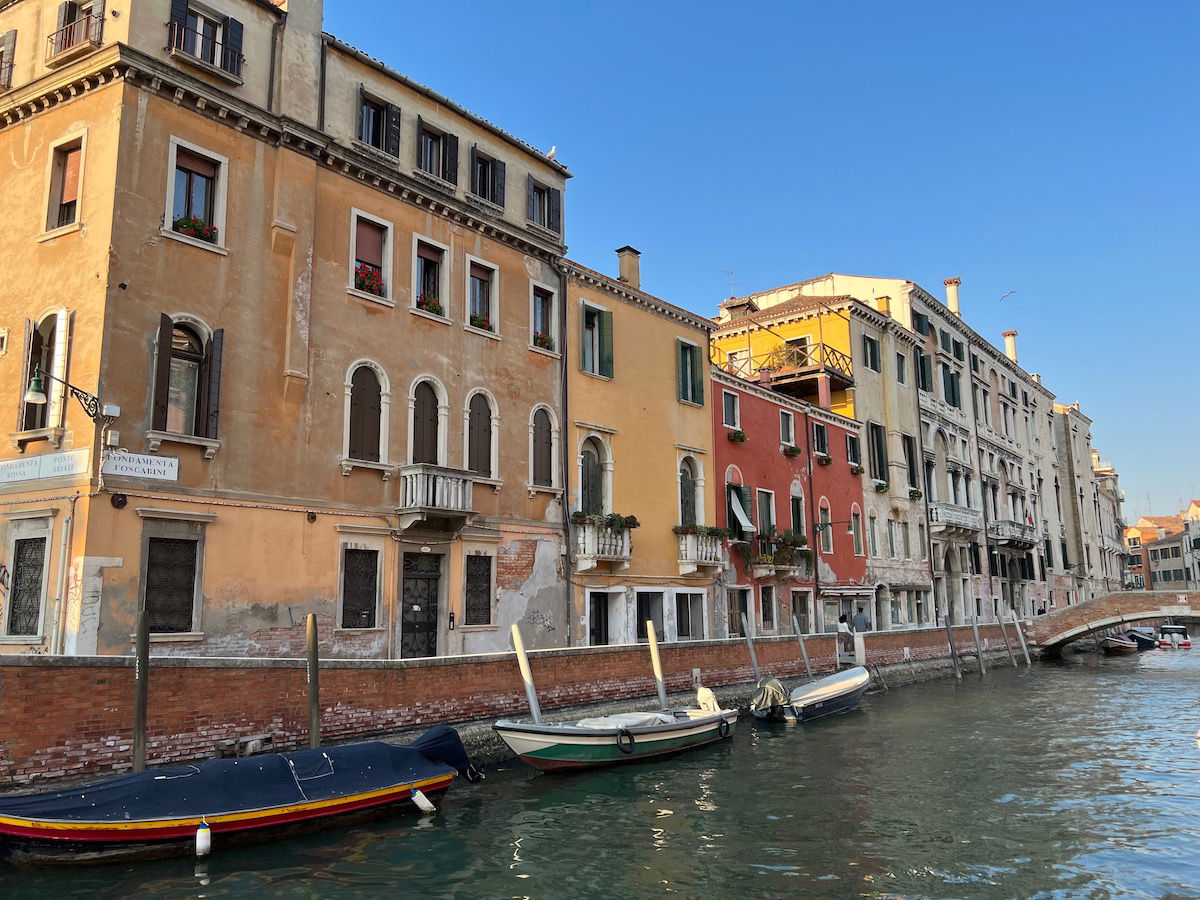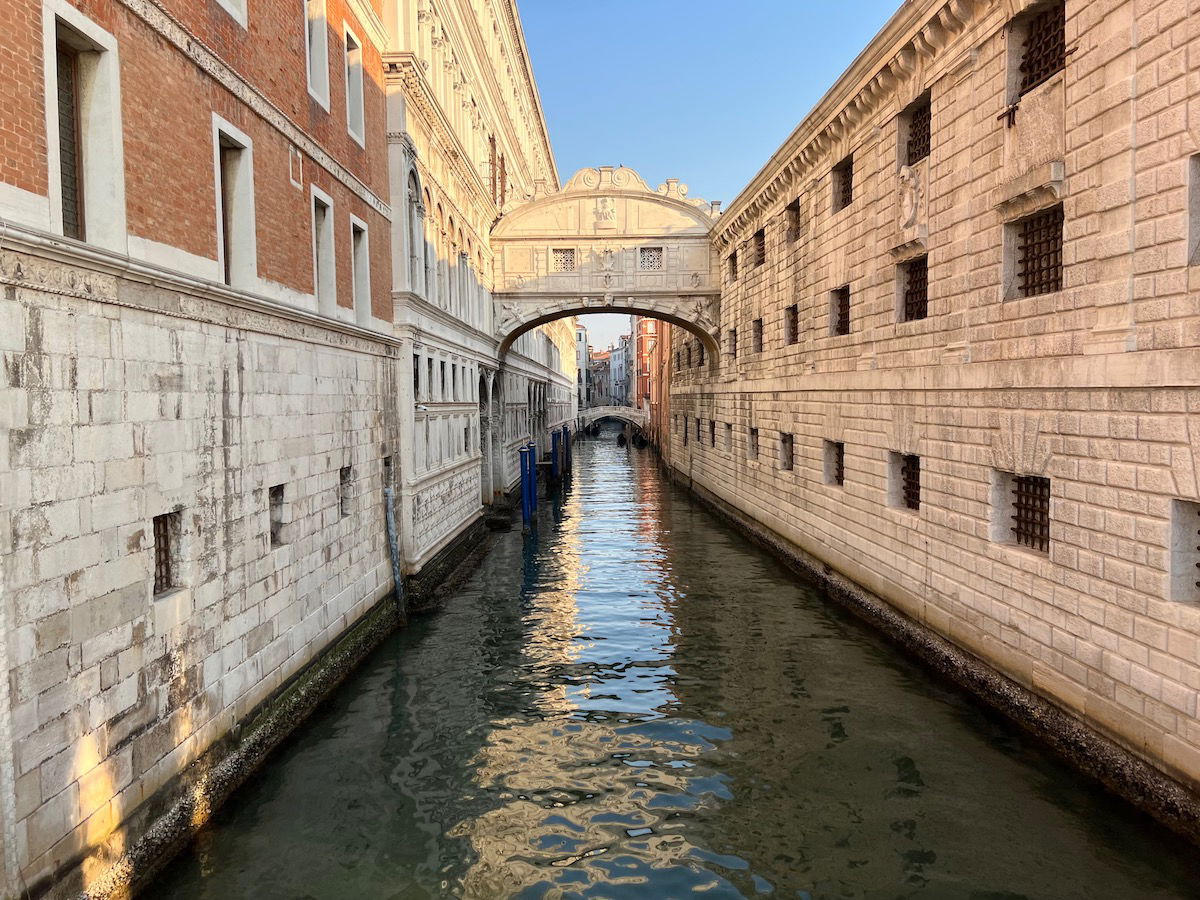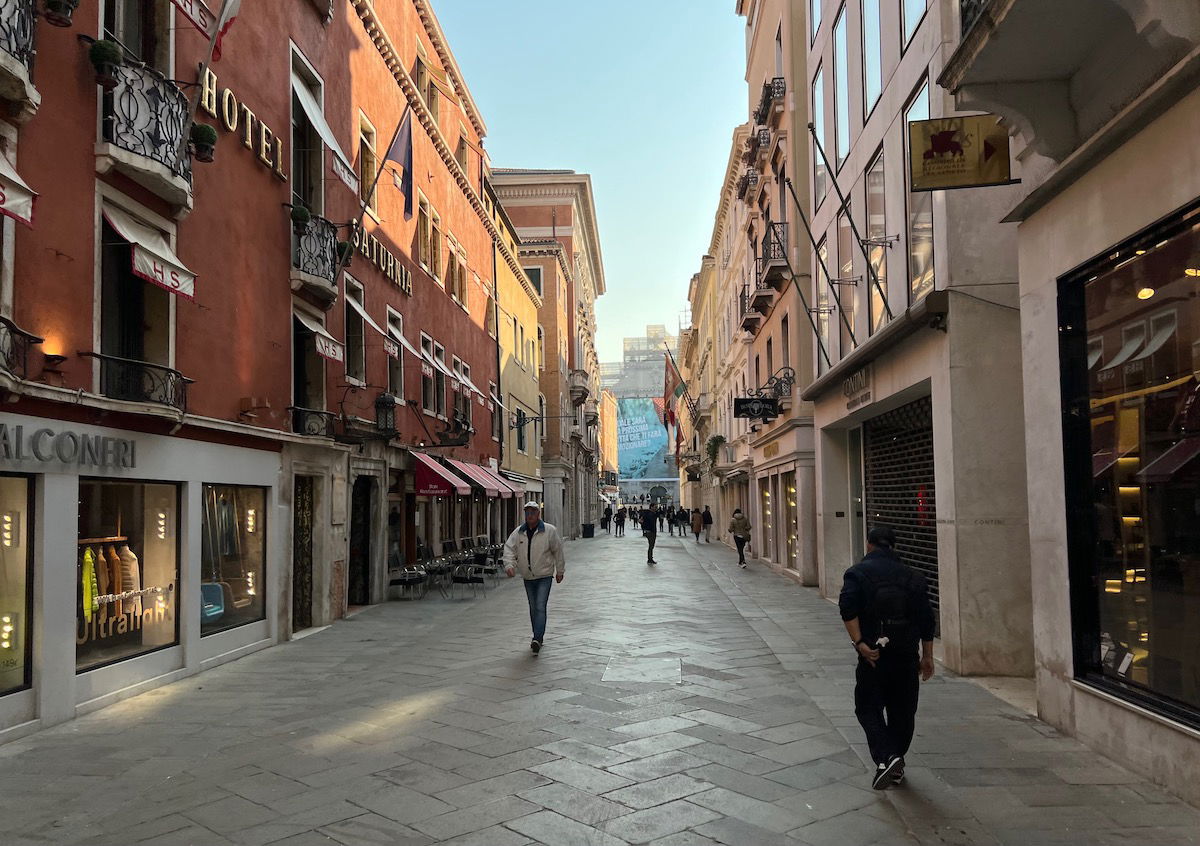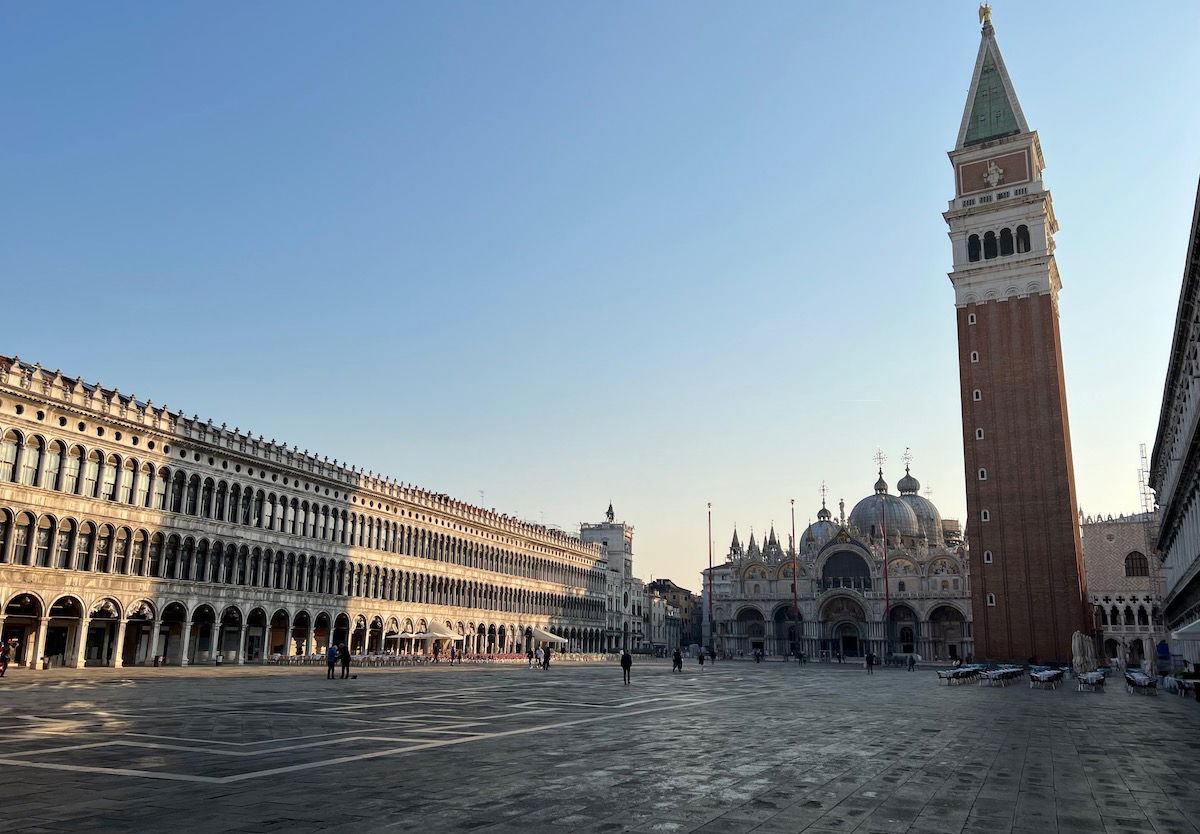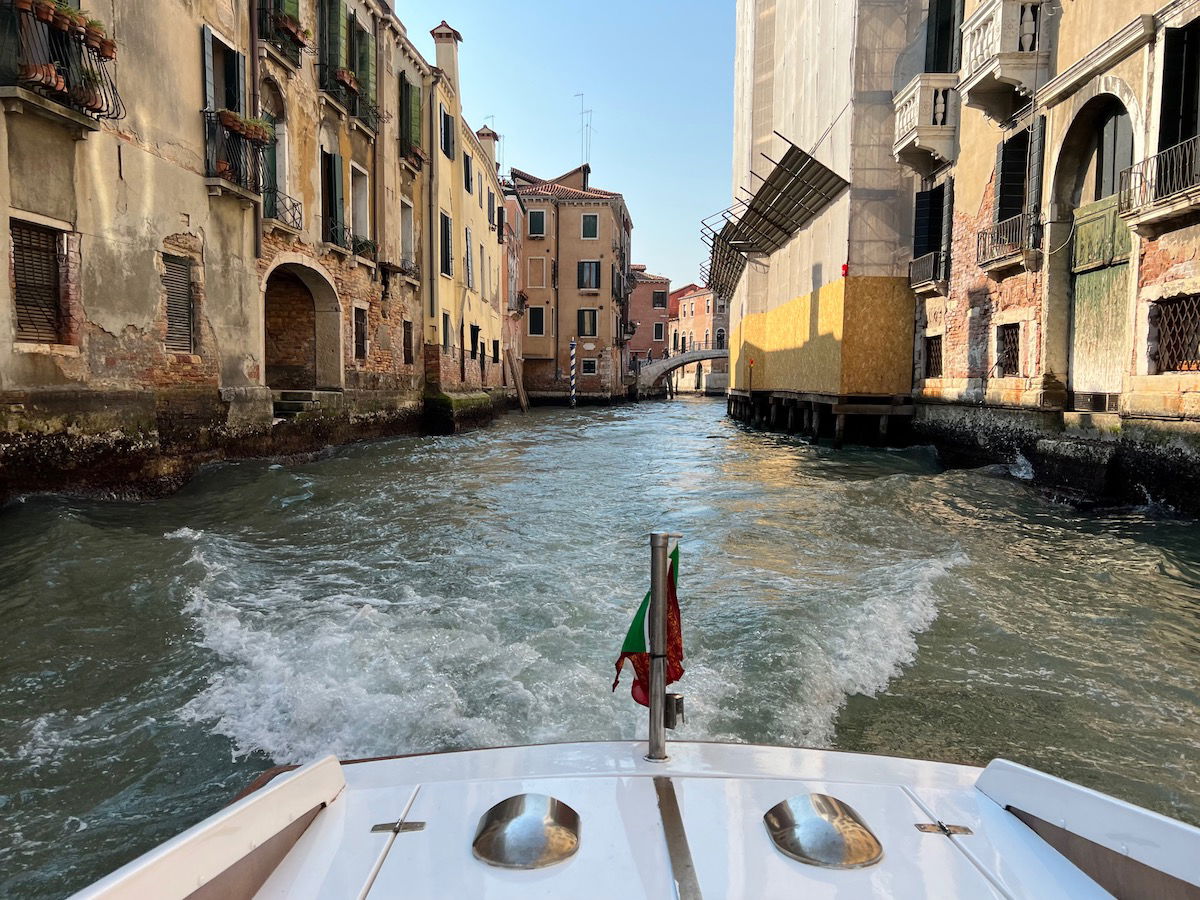 We were lucky during our visit
Traveling to Venice at the end of March can be a gamble. It can be cold and it can rain, but in our case we had near perfect weather for three of the four days we were there. It was in the 60s during the day and still sunny.
I'm so thankful we visited when we did, as Venice felt pretty empty. In the summer you see images of overcrowded Venice, so being able to visit when it was empty was a real treat.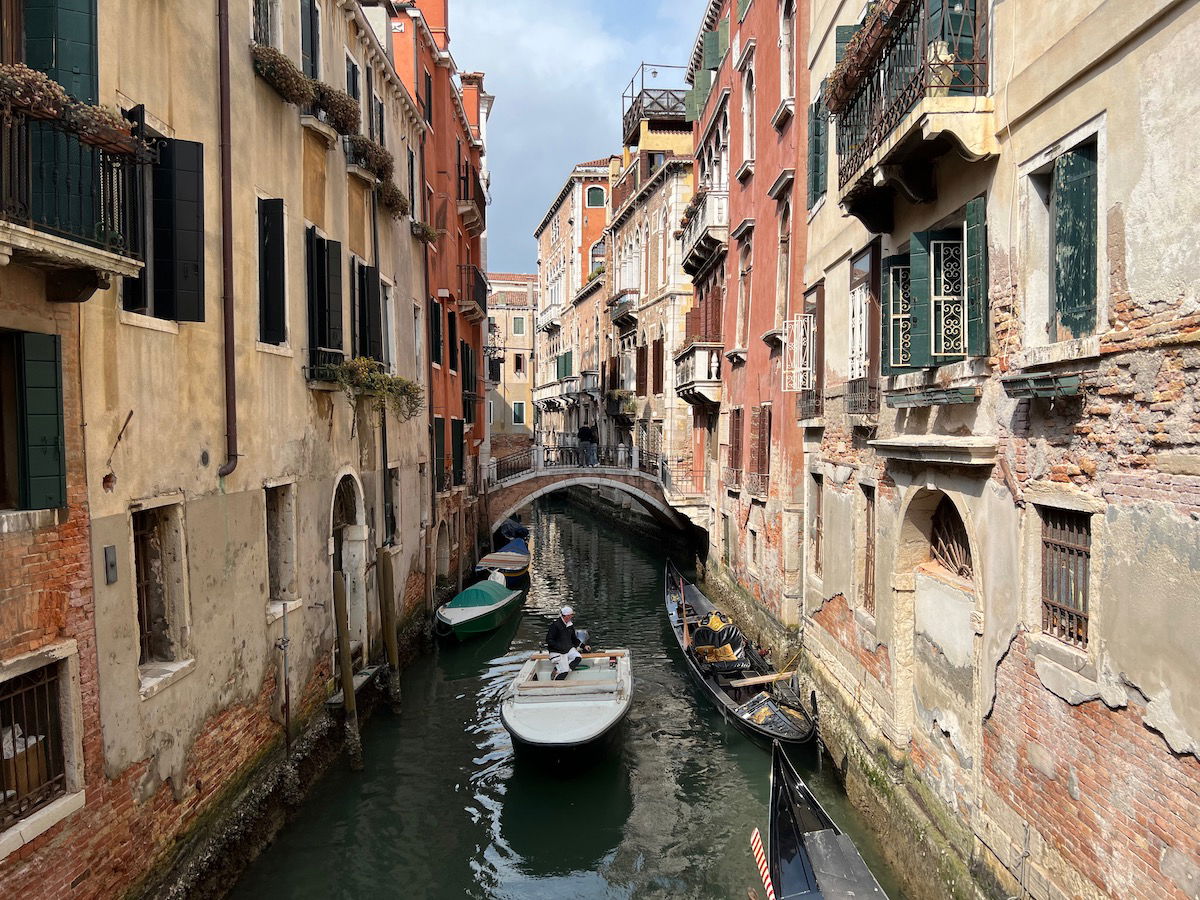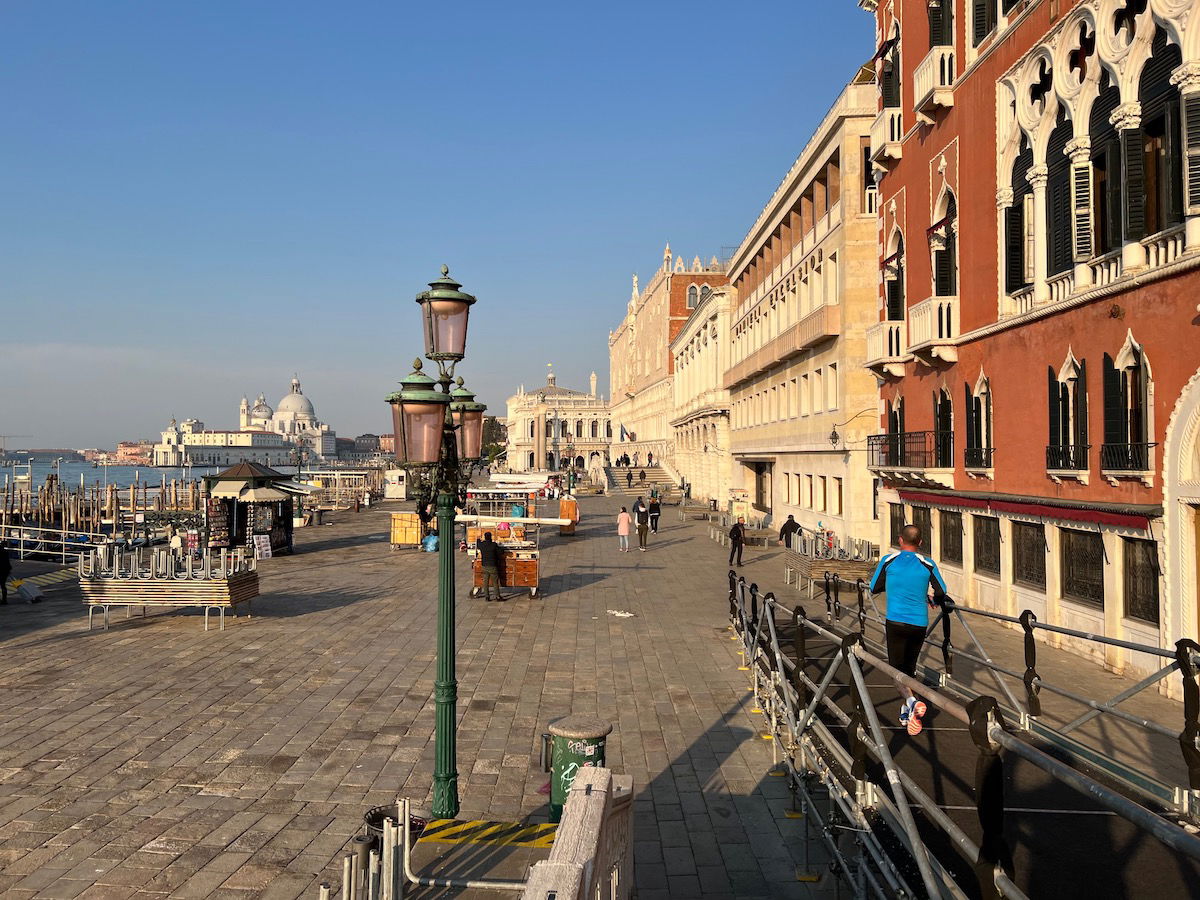 Venice can also get very hot in the summer, so although I'm someone who usually looks for our warm weather, I'll take the city in the 60s instead of the 80s…especially without the crowds.
On our first night we were jet lagged and decided to take a night walk, and that was probably my favorite memory of being in Venice. It was eerily quiet and the city has a completely different feel at night.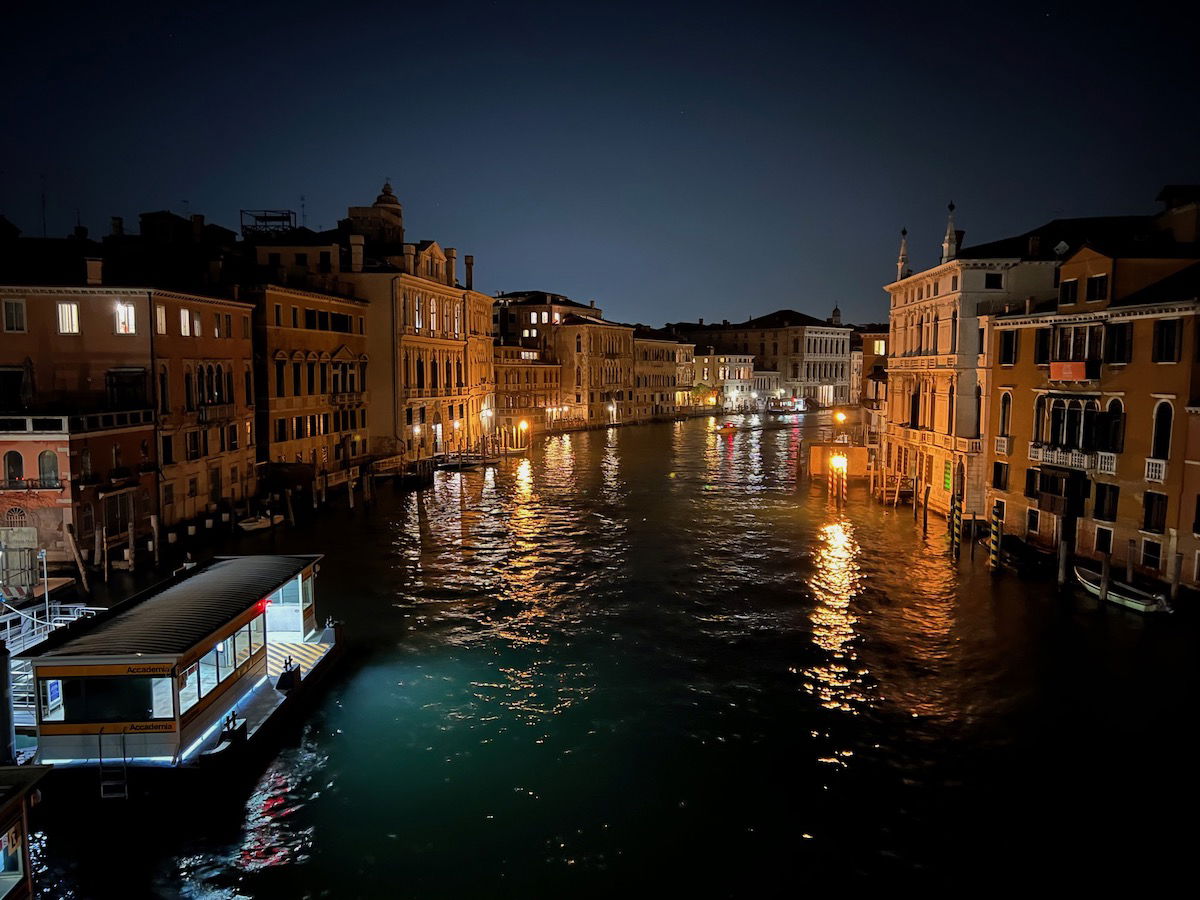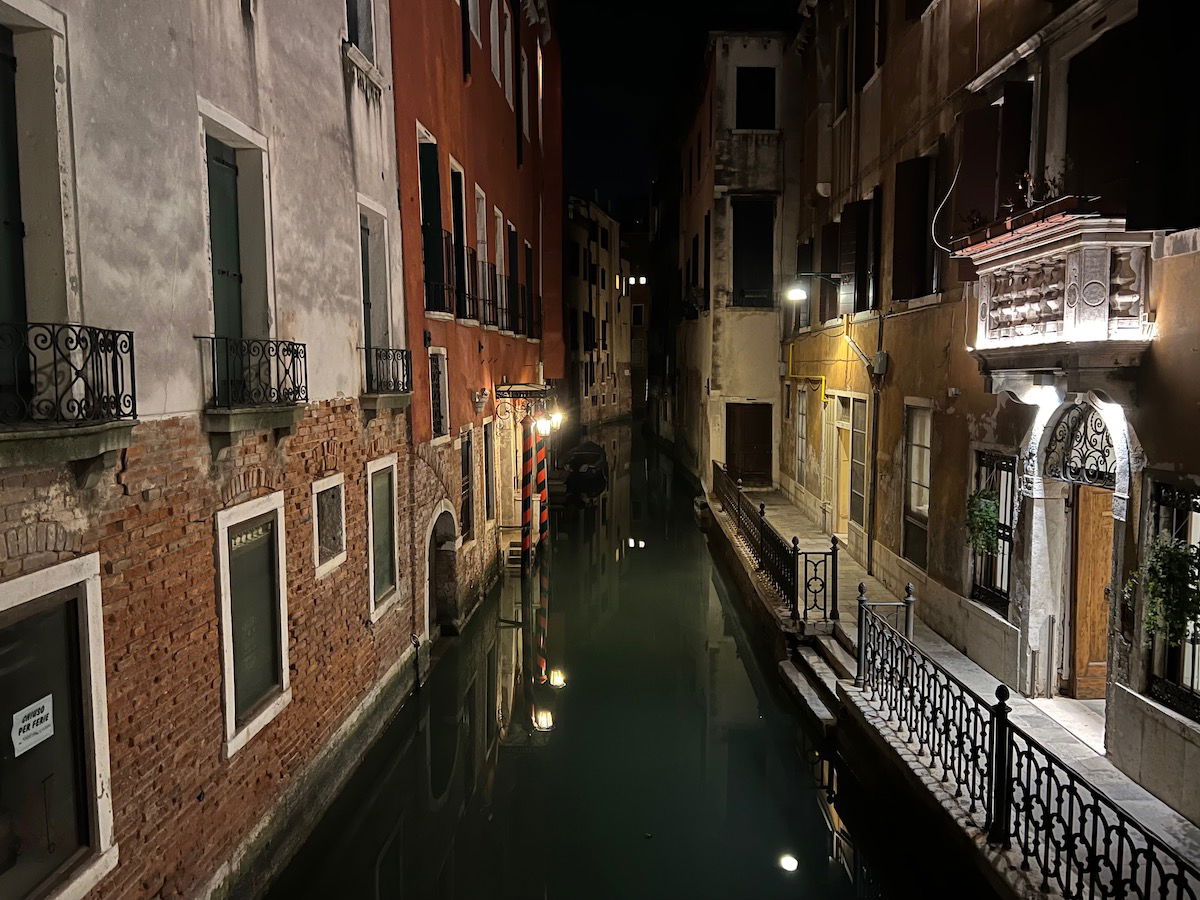 Venice has great Italian food, but…
One thing a lot of people love about traveling is good food experiences. If you love good food, don't expect Venice to look like Milan (which shouldn't surprise you):
Venice has phenomenal Italian restaurants; of course, Italian food is tasty, but sometimes it's nice to have a bit of variety, especially if you're staying longer
Venice doesn't exactly have a big international food scene, so if you're expecting world-class international cuisine, you might feel a little limited in Venice; I'm sure there are some good non-Italian hole-in-the-wall options, but based on googling and asking the concierges, I couldn't find many great options
So that's just something to be aware of if you're planning a longer stay in Venice, and it's important to have varied dining experiences. Or maybe I missed all the great non-Italian restaurants, in which case I'm sure OMAAT readers will correct me shortly.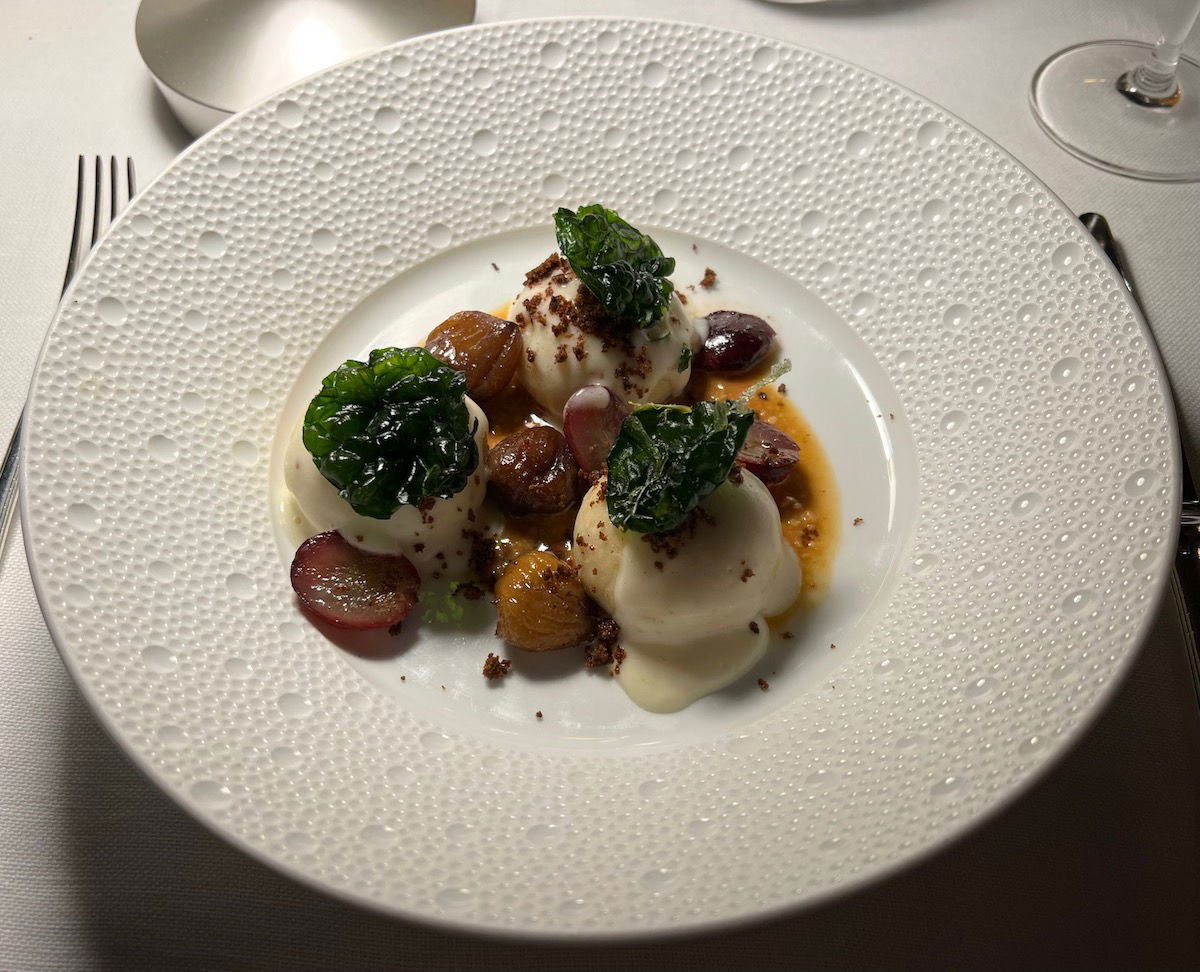 We want to go back to Venice (surprisingly?)
When it comes to travel, I tend to think that there are places you look forward to visiting once, but don't feel the need to go back to, while there are other places you want to come back to again and again. There's nothing wrong with a destination being in the first category, as there are plenty of places in the world to explore.
Upon entering, I expected to be happy to have visited Venice again, but I wouldn't want to go back. Yet, surprisingly, Ford and I are already saying we'd like to go back there at some point, maybe even in the winter. For some reason we decided this might be a fun place to go over Christmas (we like the idea of ​​traveling over Christmas, but not to crowded places).
There was something we loved about the experience so much, although we can't quite put our finger on it. I suspect in many ways our expectations were exceeded – we were lucky with great weather, Venice was quiet and we didn't necessarily think it would be our favorite place.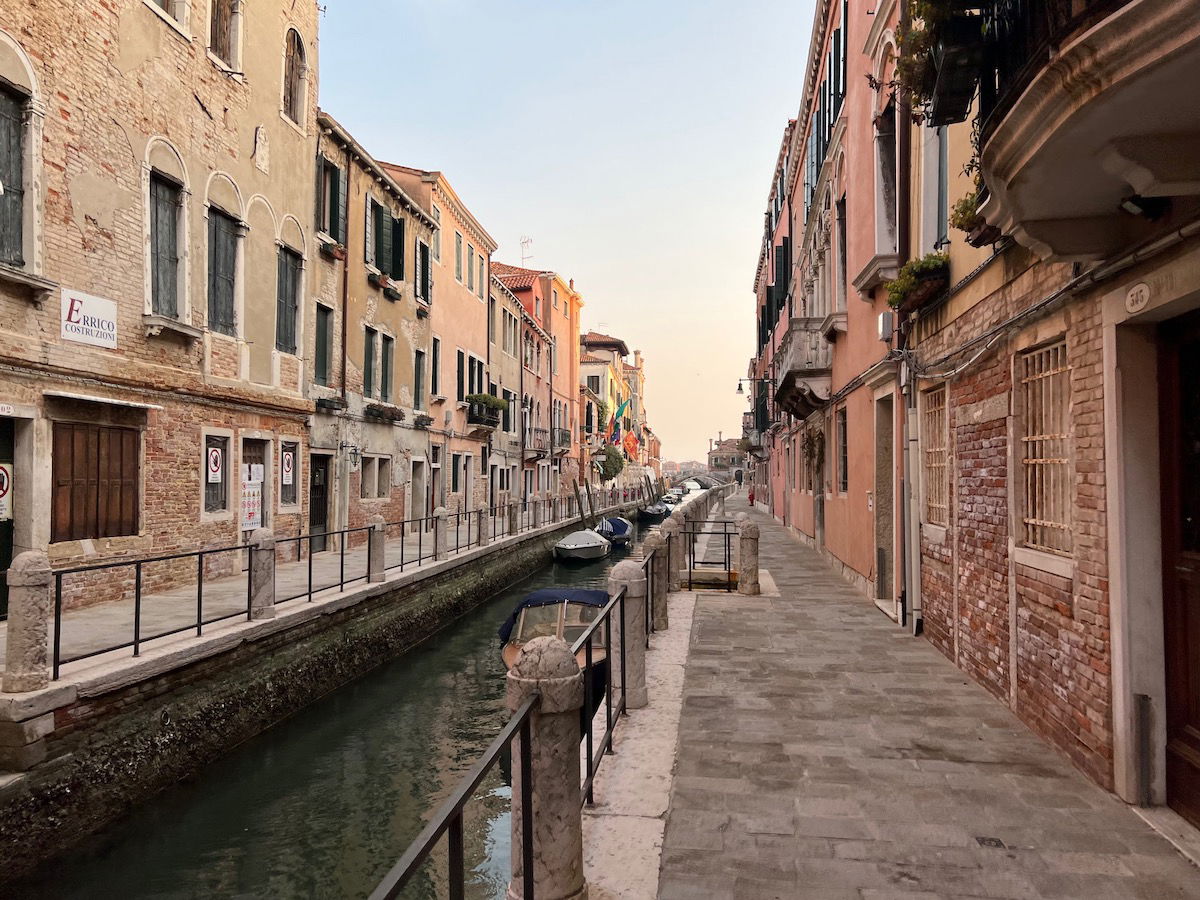 At the end of the line
I just visited Venice for the first time since my childhood and was pleasantly surprised. Venice is so popular for good reason, as it is unlike anywhere else. The combination of the beautiful scenery with endless walking opportunities was something we enjoyed.
However, I'm really grateful we visited when we did, as I imagine I would have had a very different experience if I was visiting in the summer. And of course, going in March carries a risk of rain and cold, although we were lucky in that regard.
If you visited Venice, what did you think of it?