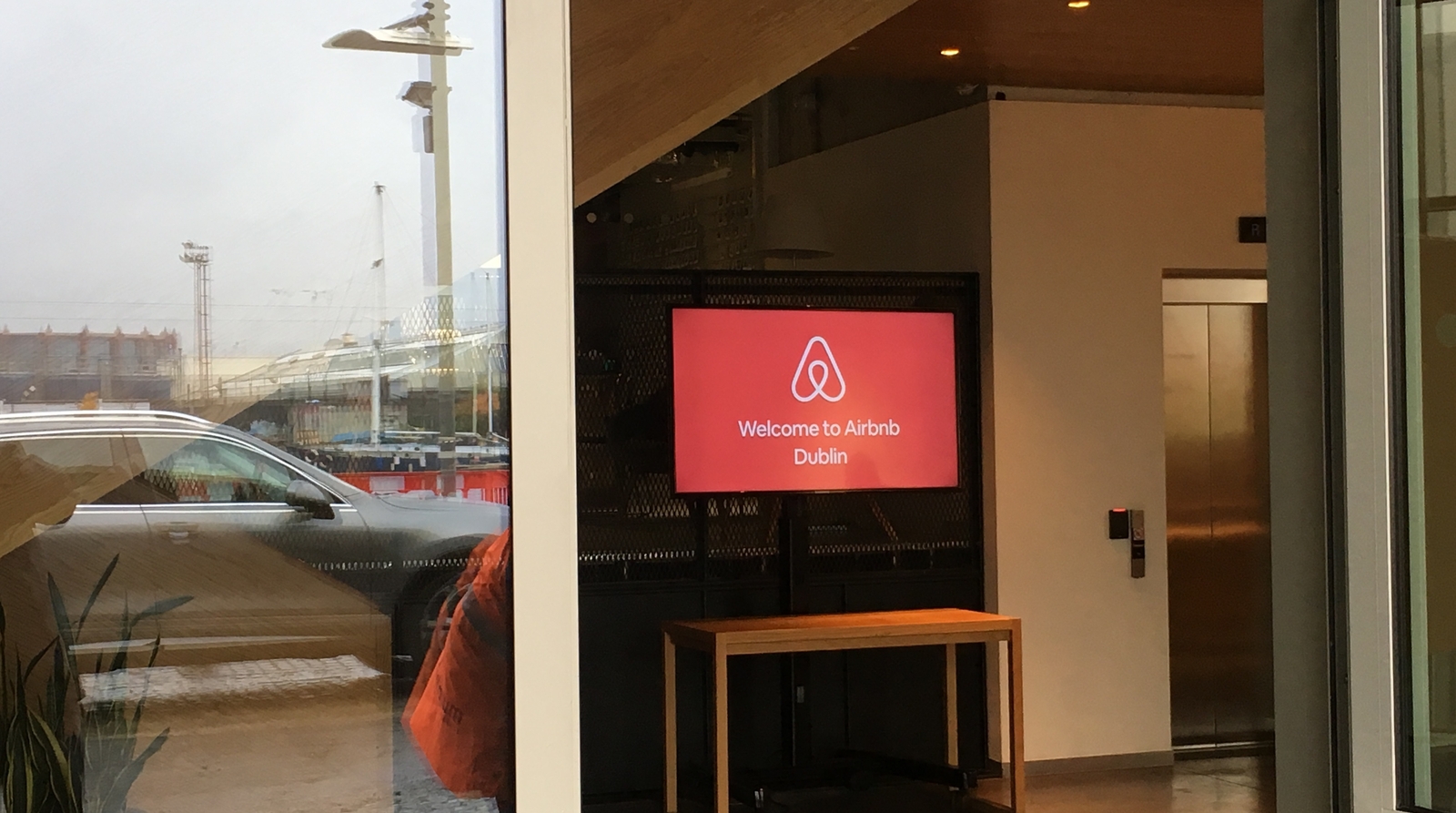 Irish Airbnb staff take advantage of $ 55.4 million windfall
Last year, staff at an Irish Airbnb unit received a wage boon following a stock-based windfall of $ 55.46 million.
According to new accounts filed with the Companies Office, 444 employees of Airbnb Ireland Unlimited Company (UC) shared a salary of $ 98.6 million last year.
The salary package for the main Irish arm of the global website hosting operator consists of salary costs of $ 43.14 million and share-based payments of $ 55.46 million.
The $ 98.6 million equates to an average salary of $ 222,105 for the year.
The share-based payments of $ 55.46 million followed payments of only $ 267,000 under this heading in 2019.
This has helped more than double the overall compensation of workers, from $ 39.36 million in 2019 to $ 98.6 million last year.
Airbnb is headquartered for its operations in Europe, Middle East and Africa in Dublin and Airbnb Ireland UC's customer support, administration and marketing staff have benefited from sharp increases in salary packages as revenue from the company fell 38% from $ 2.9 billion to $ 1.79. billion last year.
The Dublin-based company operates the online marketplace for Airbnb outside the United States, China and part of Japan.
The company recorded a pre-tax loss of $ 3 billion, mainly due to a non-cash write-down of $ 2.57 billion on intellectual property.
Losses also include combined non-cash depreciation and amortization of $ 422 million.
Directors say that in addition to the impact of Covid-19 on financial results, the depreciation of intellectual property has been a primary factor in the overall results for 2020.
Administrators say that in early 2020, as Covid disrupted global travel, Airbnb's business declined significantly.
They say, "But within a few months, the business model started to rebound even with limited international travel.
"Despite this rebound, the Covid-19 pandemic continues to have a significant and unfavorable impact on our sales and financial results for 2021."
The number of employees increased from 498 to 444 during the year.
Directors' compensation last year nearly tripled to $ 2.6 million, comprised of $ 622,000 in fees, long-term incentive plan benefits of $ 1.98 million. dollars and pension contributions of $ 16,000.
Airbnb Ireland UC sold its intellectual property rights relating to the EMEA and APAC (Asia-Pacific) region during the year to its parent company, Airbnb Global Holdings for $ 3.6 billion, although this did not had no impact on the company's income statement.
The directors state that as a result of the sale and distribution of the intellectual property during the year, the company has moved to a limited risk distribution model and is compensated accordingly.
Regarding the contingencies the company faces, a memo says some jurisdictions have alleged that the company's operations violate laws or ordinances and, in some cases, have imposed fines or penalties.
The memo states: "Although not predicted based on current knowledge, adverse results could have a material impact on the company's ability to operate in certain jurisdictions in the future."
At the end of December 2020, Airbnb Ireland UC had shareholder funds of $ 102 million.
Last year, the company's treasury funds grew from $ 92.1 million to $ 140 million.