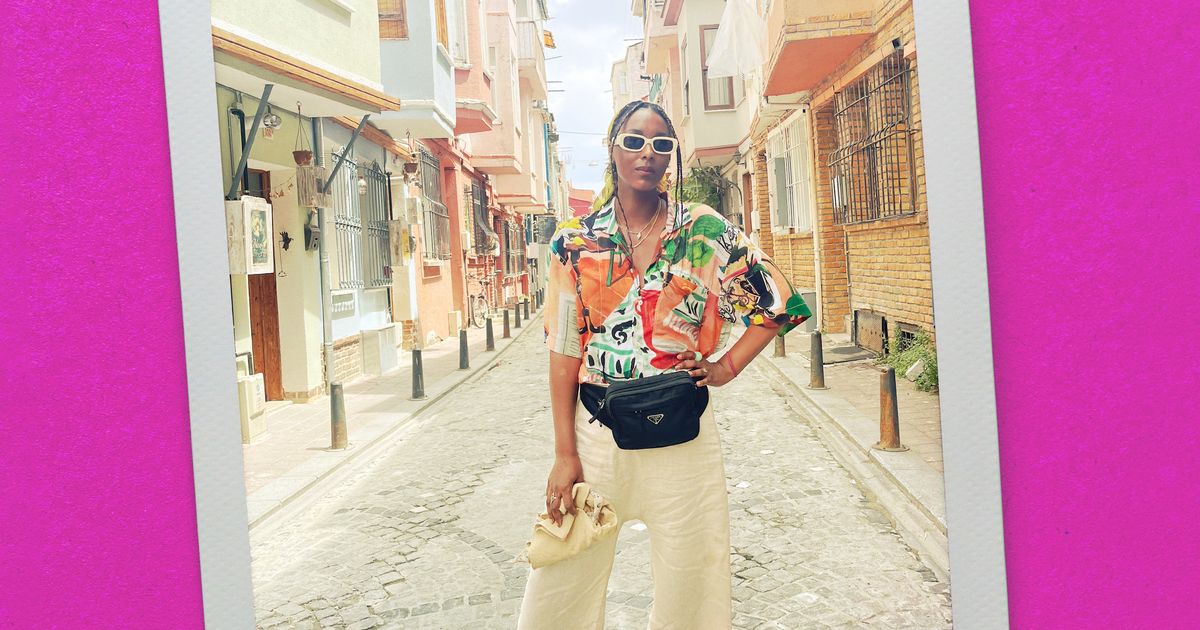 Istanbul, Turkey: four days of things to do
We often stay in Kanlica, where my husband's family lives. Their home is right on the Bosphorus, so you wake up to this amazing view of the water. Kanlica is the Asian side – it is the quieter and more residential side of Istanbul – and it is connected to the European side by a bridge. If you want a much less crowded and low-key area, there are hotels on the Asian side or you can book an Airbnb. But it's further away from most attractions, so be prepared to spend more time in traffic or on water taxis (which I'm obsessed with anyway). If we stay on the European side, we like to stay at the Soho House in Beyoglu or the Four Seasons. At Soho House, you're truly in the heart of the action, with tons of art galleries, restaurants, and shops within walking distance of the hotel, which also has a lovely rooftop pool. If you go in the summer it is a nice place to have a drink. For a luxury experience, I love the Four Seasons, which has a great view of the water.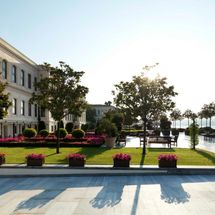 We always start with a traditional Turkish breakfast, which includes simit bread – The best! Like a bagel, but much better: fromage blanc, fruit, eggs, jams and maybe even sucuk (Turkish sausage). Most hotels and restaurants will serve a Turkish breakfast in the morning (the Four Seasons has an amazing one), but Migros, a grocery store that runs across town, is a good one-stop-shop to get it all if you want to make your own. Or there is a more sophisticated version of Migros called Macrocenter. I really enjoy visiting grocery stores when I travel abroad.
I think you have to do the tourist attractions first, then relax in the back. We started by going to the old city center and visiting the architectural wonder that is the Hagia Sophia. I like to go there as soon as possible because there are fewer people and it's easier to go through everything. It's a Muslim country, so when I'm in the historic areas of Istanbul I tend to cover myself up more. But all over Istanbul, when you go to tourist spots and you're in a tank top, they usually have little shawls at the entrance that you can just drape over your shoulders.
A five-minute walk away is Topkapi Palace, where you can easily spend three or four hours. If you want a guide, you can find English speaking ones in the field. There is a separate ticket booth for touring the harem quarters of the palace, and I recommend paying a few extra dollars to do so. You'll see rare artifacts, like the Spoonmaker's Diamond (the world's fourth largest diamond at 86 carats), and it's an amazing way to learn how the sultans of the Ottoman Empire lived. I am African American and I did not know that there were black eunuchs who played this great role in the lives of the sultans. There is a small community of Afro-Turks, the Black Turks, who can trace their lineage back to those people working in the palace with the Sultan.
Topkapi Palace has a good outdoor restaurant, but we took a ten minute taxi or tram to the Spice Bazaar instead. There you can have a late lunch in the famous Pandeli restaurant (Rüstempaşa Mah), which has been around since the early 1900s and serves amazing Turkish cuisine. Start with piyaz, a dish of beans and onions, and köfta (meatballs); these were the two original dishes on the restaurant's very first menu. You can also order the hünkar begendi, translated as "sultan's delight"; a divine simmered lamb served on a mashed grilled eggplant; doner kebab; and, for dessert, the classic Kazandibi, a milk pudding with minced chicken… which sounds weird, but actually delicious. After our meal, we strolled through the pre-closing Spice Bazaar, where I like to stock up on fragrant teas and plenty of dried jasmine flowers.
We were tired after all day of adventures so we strolled over the famous Galata Bridge taking in the scenery and watching the fishermen then took a ferry back to where we were in Kanlica, which is the best and most accessible type of boat. to visit. It's less than $ 1 per person, and although people use it for getting around, you get the best views, especially at sunset. If you have some stamina left, you can also visit the Galata Tower, one of the oldest towers in the world with its own breathtaking view of Istanbul.