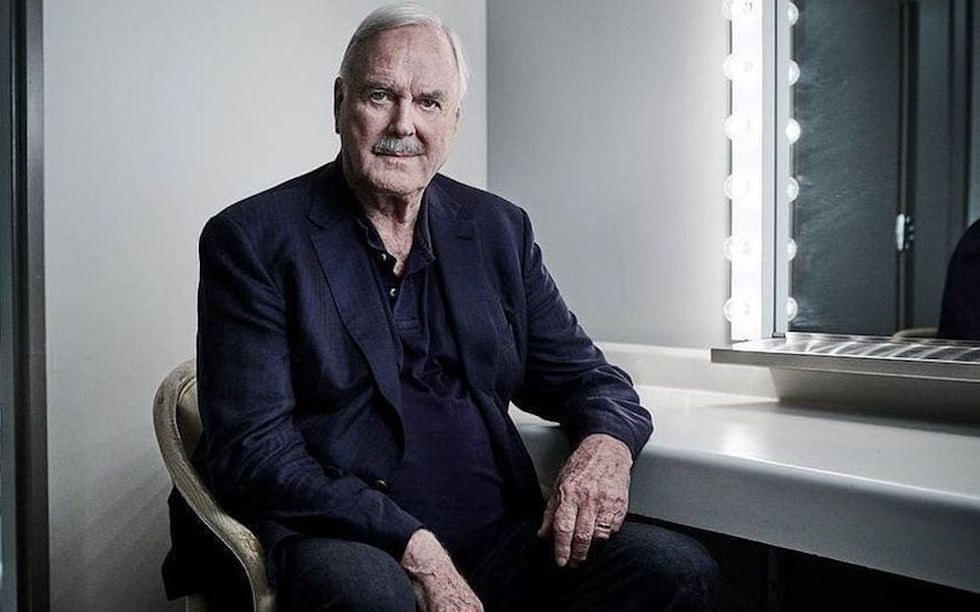 John Cleese seeks accommodation in Huntsville after Airbnb error
Legendary actor and comedian John Cleese found himself searching for a new place to rent in Huntsville after a confusion over Airbnb left him with no place to stay while filming a movie in the area.
The Monty Python actor tweeted on Monday that he needed a rental while he worked on his latest film.
"Does anyone in Huntsville, Ontario have a nice place I can rent to live while I make a movie", the actor wrote on Twitter. "Airbnb took our money but now says they gave our house to someone else. (Why did they take the money, then?) "
In true Canadian tradition, Ontarians were quick to offer their cabins and lakeside homes for Cleese to stay while he wrapped up filming.
Dear @JohnCleese, my family has a lovely, peaceful riverside cottage 35 traffic-free minutes from Huntsville. You would be welcome to stay as a guest of honor.

– Learned Oratory (@HomericWooster) August 2, 2021
READ: Everything you need to know about booking a short-term rental this summer
Some Ontarians even sent the stranded actor photos of their homes or the lake view he could enjoy if he chose to stay there.
You can rent our place. It's not huge, but the sunsets are amazing. 5 minutes from town. pic.twitter.com/6uBuAhQrPn

– Mélissa Ramon (@melissaeramon) August 2, 2021
@JohnCleese Right Ho. Been shopping n stocked with spam n ratatouille. Either way, you're welcome to have a drink at the Fresh Sourdough Hangar! 🥃🛩️🍹Welcome to Huntsville! ☀️🎥 pic.twitter.com/0X8VOqQzU1

– Jeanette Grant (@MyUltimatePlace) August 3, 2021
In a response to Cleese's tweet, Airbnb apologized and requested a direct message from the actor with more information on the situation.
Hi John, we are sorry to hear about this and want to help you fix this problem. Can you please send us more information about the canceled reservation? Thank you. https://t.co/WCQEFGIlXC

– Airbnb Help (@AirbnbHelp) August 2, 2021
Following the incident, an Airbnb spokesperson told STOREYS the company was able to identify the attempted booking and confirmed there was a slight misunderstanding and they have since been in contact with Mr. Cleese's team to clarify.
"We are truly honored that a legend like Mr. Cleese is interested in booking an Airbnb listing. Regarding this reservation, Mr. Cleese's team requested to reserve a house through Airbnb, but the reservation was never actually accepted by the host, "Airbnb said in a statement.
"When that happens, Airbnb automatically reimburses the upfront charges. We have been in contact with his team throughout the day to provide support and help clarify the situation, in addition to a coupon for their next booking due to this inconvenience. Wherever he stays, we hope Mr. Cleese and his team have an incredible experience in the beautiful Muskoka region.
Cleese later tweeted his thanks for "helpful suggestions" and said he would follow up.
Although the actor has not confirmed which film he will be working on, there are reports that it is likely Cut the painter, which IMDB says is about a lonely writer named Harry (played by Cleese) who is retiring to a small Canadian town. The film is in pre-production and is slated for release in 2022.
When Ainsley isn't writing about real estate, local developments, and beautiful homes she would have liked to live in, you can usually find her exploring Toronto, cooking, exercising at home, or hanging out with her cat, Jerry Seinfeld.
More from the author