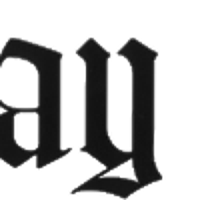 Katharine Koziell: Real estate firm plans to buy thousands of STRs | Letters
An Ohio-based real estate investment firm, reAlpha, is taking a major step toward becoming the nation's largest owner of short-term rental properties. The company plans to buy up to 15,000 Airbnb rentals over the next five years.
The company is focused on reinventing short-term rental space by offering individual investors the ability to own shares of specific properties that would be rented out through Airbnb. The company plans to supplement Reg A+ with an additional $75 million from retail investors buying shares of individual properties for as little as $2,500. The combined $150 million investment will be used to purchase $1.5 billion of short-term rental properties.
reAlpha has started buying homes in Dallas and Miami, with expansion plans in place to enter California, New York, New Jersey, Colorado, Washington and Illinois. Potential properties will be identified by reAlpha's proprietary AI platform, reAlphaBRAIN, which rates homes based on over 28 different factors. "There are 660,000 US properties on Airbnb. There is no clear leader…Our business model would generate wealth and democratize real estate investing," said reAlpha CEO Giri Devanur, as noted in the Columbus Dispatch article.
That's what's happening outside of our bubble in northern New Hampshire. If STRs are allowed in our residential neighborhoods, there will be no more neighborhoods. reAlpha uses Airbnb analytics to target vacation areas and grab available properties at an alarming rate.
Once STRs are allowed, "regulated" or not, it will be virtually impossible to go back. The valley will have a target on its back in no time. Local planning councils seem to be giving in to the threat of litigation by allowing STRs under the guise of "regulation", which is really nothing more than complicated registration.
The Valley flourished long before Airbnb and the flood of short-term rentals ruined it for owners who rented occasionally. The valley can thrive without the impersonal rental of apartment houses to people I don't know as a neighbor and neither does the owner of the property. We need to do everything we can locally to ban the continued exploitation of our neighborhoods rather than rolling out the red carpet and hoping it doesn't happen in our backyard.