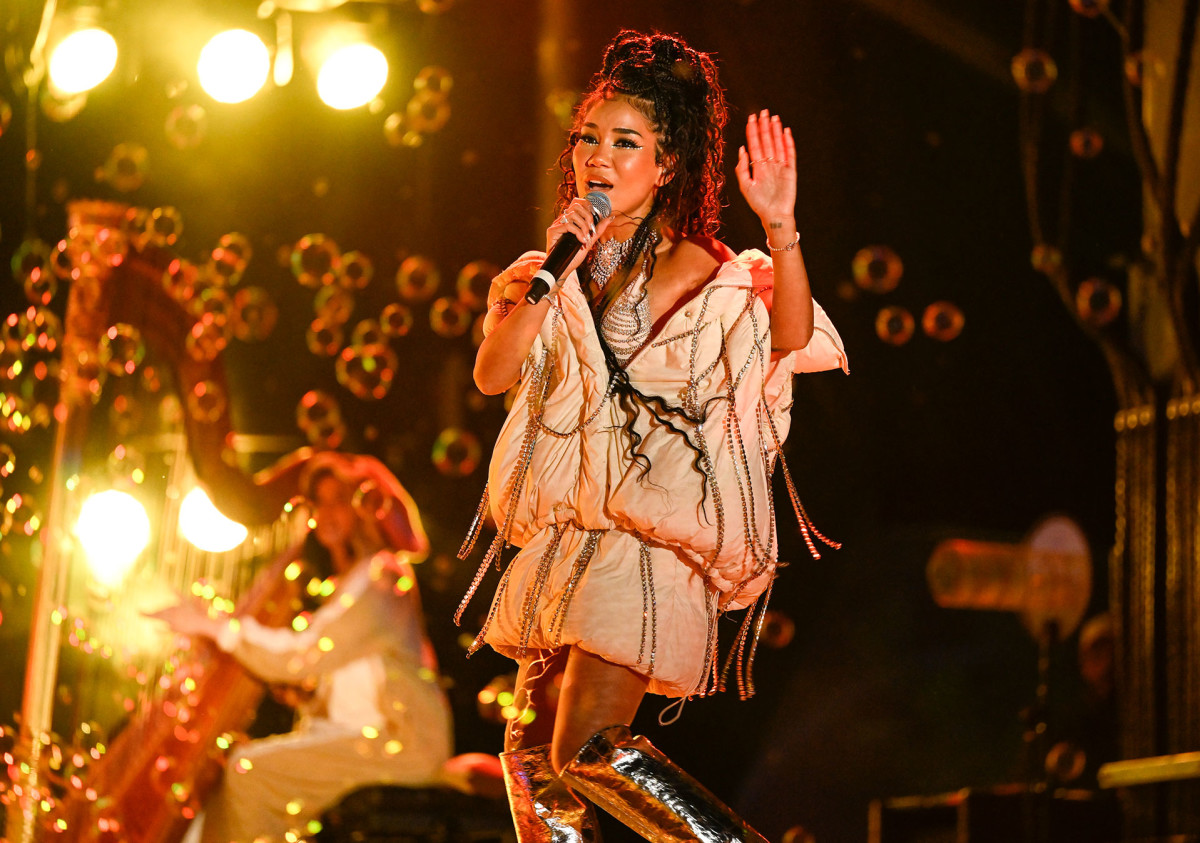 Kultureland offers attendees refunds after artist cancellations
Kultureland was originally billed as "Canada's biggest Afro-fusion weekend," featuring two days full of music, culture, food, art exhibits, and more. But in truth, the GTA event, which took place this weekend, gave Fyre Fest North.
Day 1 of Kultureland was held at Markham Fairgrounds on Saturday August 6 and was completely lacking in any cultural aspect. Their colorful Instagram turned out to be a front when all the event had to offer was white tents, water, booze and a Love, Damini shopping area. There were no art exhibits, no authentic African cuisine and nothing to live up to the hype.
The doors opened around 5 p.m. After waiting in the blistering heat for over four hours, fans were finally blessed with an outstanding performance from headliner Burna Boy. The crowd appeared very energetic and positive, despite the festival frustrations.
Attendees on Day 1 of Kultureland might have thought Day 2 would be better, as the solid composition of performers builds excitement. Unfortunately, they only encountered more disappointment.
Day 2 of the festival was due to take place on Sunday August 7 at the Markham Exhibition Center and the gates were due to open at 4pm. Attendees tweeted complaints about being turned away from the gates by security, who told them the event was "cancelled". "
Kultureland released a statement – just as the gates were due to open – announcing that the start time had been pushed back to 6pm and the venue had changed to Ajax Downs Racecourse.
Kultureland had announced a stellar roster of artists, with Jhené Aiko headlining Day 2. As fans were already gathered at the new venue, Kultureland organizers announced via Twitter that four artists – StoneBwoy, Fireboy DML , Lojay and Kamo Mphela – were unable to perform.
Fans remained patient and eager to see Aiko's performance. After hours of waiting, they were greeted by random karaoke performances, including one where someone sang a cover of Alicia Keys' "Fallin'."
"YO WTF?! The MC said Jhene was on his way, while at the BEST we had 30 minutes left. #kultureland refined everyone, including myself. I'm going to hold that L and continue to sit in the back for the rest of this show," one attendee wrote in a Tweeter.
"Unfortunately, our headliner of the evening will not be able to perform," Kultureland organizers said via Instagram Story. "We are so sorry and wish we could have presented you with the performance of Jhené Aiko that you deserved. Her show required a level of visuals that we could not technically have produced in a short time. quality and performance, and we aim to bring you the full experience at a later date.
Other artists had their own opinion on the disorganization of the festival. Haile of UK band WSTRN opened up about his shortened set at Kultureland via Twitter:
London-born artist B Young also took to Twitter to express his disappointment and let fans know he would make it up to him.
On Monday, Kultureland organizers issued a statement via Twitter apologizing to event attendees – citing issues including "delayed sound check associated with the unexpected heatwave and staff shortages" – and promising them refunds for day 2. They also blamed the last minute venue. change on "miscommunication with Markham Fairgrounds".
"This is not the experience we wanted you to have and we are overwhelmed with disappointment. We want to reassure all second day ticket holders that they will be fully refunded as we have not fulfilled our commitment to you," the statement read.
Kultureland wasn't the only disastrous event in the GTA this past weekend. Boots and hearts evacuation requiredEver After a canceledJerkFestival allegedly lack of food and waterand the Kingston Festival was apparently a general mess from attendees storming the doors to crowds unable to hear the performances due to technical difficulties.
Kultureland attendees took to Twitter to express their outrage, troll the festival and demand a refund. Check out some of the tweets below: