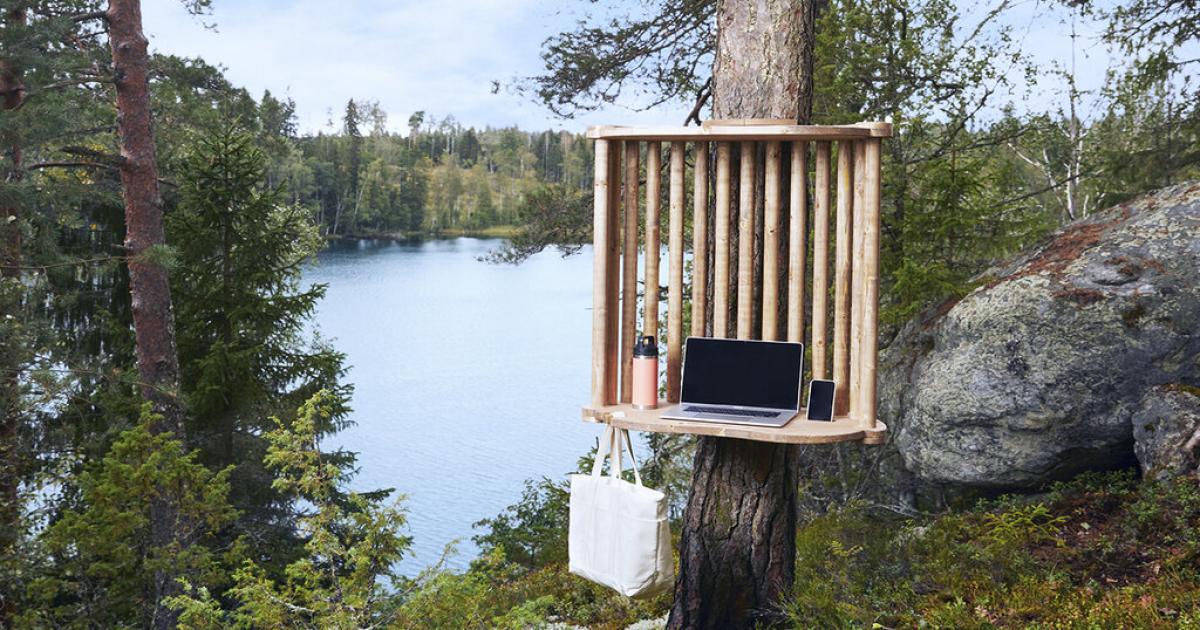 Lahti installs workstations in the forest to promote outdoor work
Lahti installs workstations in the forest to promote outdoor work
Europe's Green Capital 2021 will end stressful and hectic working days
For several months now, people have been working from the comfort of their homes. With the COVID outbreak, employers and employees alike have discovered that working away from the office has many benefits. Taking an example, people no longer have to waste time getting to and from work. In other words, they can spend their mornings and evenings being productive, exercising, spending more time with loved ones, etc.
The pandemic has also resulted in the closure of gyms and fitness classes. As a result, people have resorted to parks, forests and nature not only for exercise, but also to relieve stress. Today, the Finnish city of Lahti has found a way to merge these two concepts and allow people to work remotely from outside.
Forestry workstations offer peace and quiet
Lahti, winner of the title of Green Capital of Europe 2021, has set up four "forestry workstations". With their installation, the Finnish city urges residents to take advantage of their flexible working environments and enjoy the calming effects of nature.
Communications manager Saara Piispanen of the Lahti – European Capital of the Environment 2021 project described the workstations, noting that they differ greatly from traditional camping tables. Made from durable Finnish spruce, the workstations include a phone and cup holder, space for a laptop and a hanger for bags. Thus, they are designed specifically for workers.
Piispanen went further, explaining the idea behind the workstations: "Forests play a major role in building an ecologically sustainable future, but they also offer opportunities for relaxation and calm in the midst of hectic everyday life. In the midst of telecommuting, many have discovered that nature has positive effects on mood.
For this reason, Europe's Green Capital 2021 has found a way to combine work with nature. The people of Lahti can currently use four forestry workstations. These are located in Lapakisto Nature Reserve, Lanu Park, Mustankallio Hill and Radiomäki. In addition, the Finnish city will now let citizens vote and choose a fifth location.